Elon Musk taps first right hand as possible successor: Tom Zhu
video
Tesla investors don't want to think about Twitter: Al Root
Barron's senior writer Allen Root on what lies ahead for Tesla in 2023 after stocks face a steep decline on 'The Claman Countdown.'
Billionaire Elon Musk might have already picked his successor at Tesla, according to multiple news reports. 
Tom Zhu Xiaotong, Tesla's vice president in charge of the Asia-Pacific, is rumored to be Musk's replacement as the global CEO of the electric vehicle and clean energy company.
The reports stem from a December article published by the Chinese news outlet PingWest stating Tesla's intentions to promote Zhu to global CEO.
On Tuesday, Reuters reported exclusively that Zhu was promoted to take direct oversight of Tesla's U.S. assembly plants as well as sales operations in North America and Europe, citing an internal posting of reporting lines reviewed by the news organization.
The move makes Zhu the highest-profile executive at Tesla after Musk.
TESLA STOCK EXTENDS DROP IN NEW YEAR, 'BECOMING LONG-TERM HOLD'
Who is Zhu?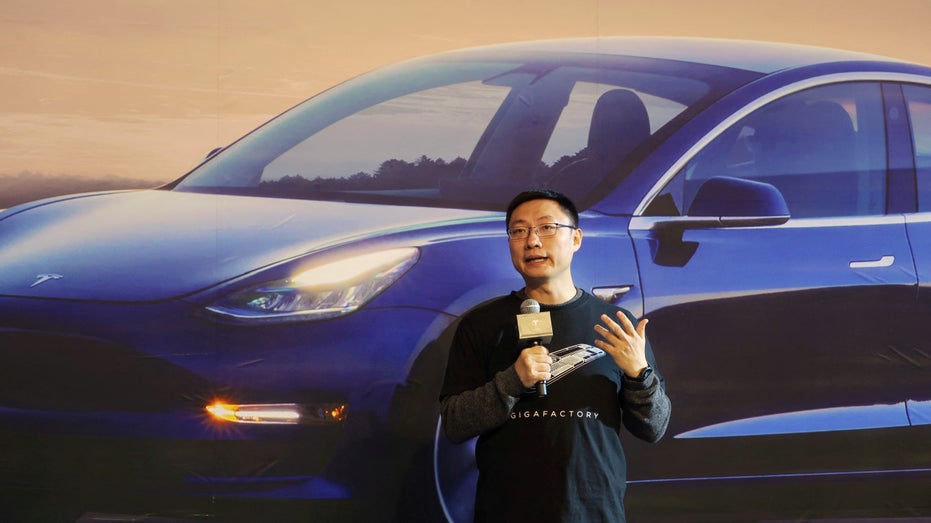 Tesla's China chief Tom Zhu speaks at a delivery ceremony for China-made Tesla Model 3 vehicles in the Shanghai Gigafactory of the U.S. electric car maker in Shanghai, China Dec. 30, 2019. (Reuters/Yilei Sun/File Photo / Reuters Photos)

Reuters described him as a no-fuss manager who sports a buzz cut, favors Tesla-branded fleece jackets and lives in a government-subsidized apartment that is a 10-minute drive from the Shanghai Gigafactory.

During Shanghai's two-month COVID lockdown, he was among the first batch of employees sleeping in the factory as they sought to keep it running, people who work with him have said. Under his leadership, Tesla's Shanghai plant rebounded strongly from COVID lockdowns in China.

Zhu and a team of his reports were brought in by Tesla late last year to troubleshoot production issues in the U.S., driving an expectation among his colleagues then that he was being groomed for a bigger role.

He was born in China but now holds a New Zealand passport. Zhu joined Tesla in 2014. Before that he was a project manager at a company established by his MBA classmates at Duke University, advising Chinese contractors working on infrastructure projects in Africa.

TESLA FINED $2.2M FOR EXAGGERATING DRIVING RANGE OF ITS VEHICLES: REPORT
What are analysts saying?
Tesla stock is down again in 2023 amid rumors of Musk stepping down as CEO (Getty Images/AP / Getty Images)

On Wednesday, Wedbush Managing Director Dan Ives said in a company report, "Musk controls the fate of Tesla, this is a moment of truth for Musk to navigate the damage control now, or the brutal pain will continue."

"While China boss Tom Zhu is clearly taking on a bigger role at Tesla, Musk must take a more hands-on approach in 2023 as the Twitter distraction along with this current demand situation is creating a perfect storm for the stock," he continued. 

Amid investor perception that Musk is spreading himself thin with additional roles, particularly his status as CEO of Twitter, Tesla stock has reversed over 53% the last three months and another 35% the last month.

ELON MUSK CUTS BACK ON OFFICE SPACE AT TWITTER'S SAN FRANCISCO HQ
Tesla's lackluster deliveries sparked Tuesday sell-off, will it continue?
Tesla
Ticker
Security
Last
Change
Change %
TSLA
TESLA INC.
108.10
-15.08
-12.24%
As rumors swirl around Musk's possible departure, the company's fourth quarter delivery report showed the electric vehicle maker missed analysts' estimated by roughly 13,000. Tesla delivered 405,000 vehicles over the quarter, falling short of the consensus forecast of 418,000.

Ives said in the report Tesla stock has a "black cloud now forming over the story."

The major worry for Tesla is demand out of China is softening at a time that EV competition is steadily increasing domestically, he added. "This is a fork in the road year ahead for Tesla that will either lay the groundwork for its next chapter of growth or continue its slide from the top of the perch with Musk leading the way downhill."

Reuters contributed to this report.

CLICK HERE TO READ MORE ON FOX BUSINESS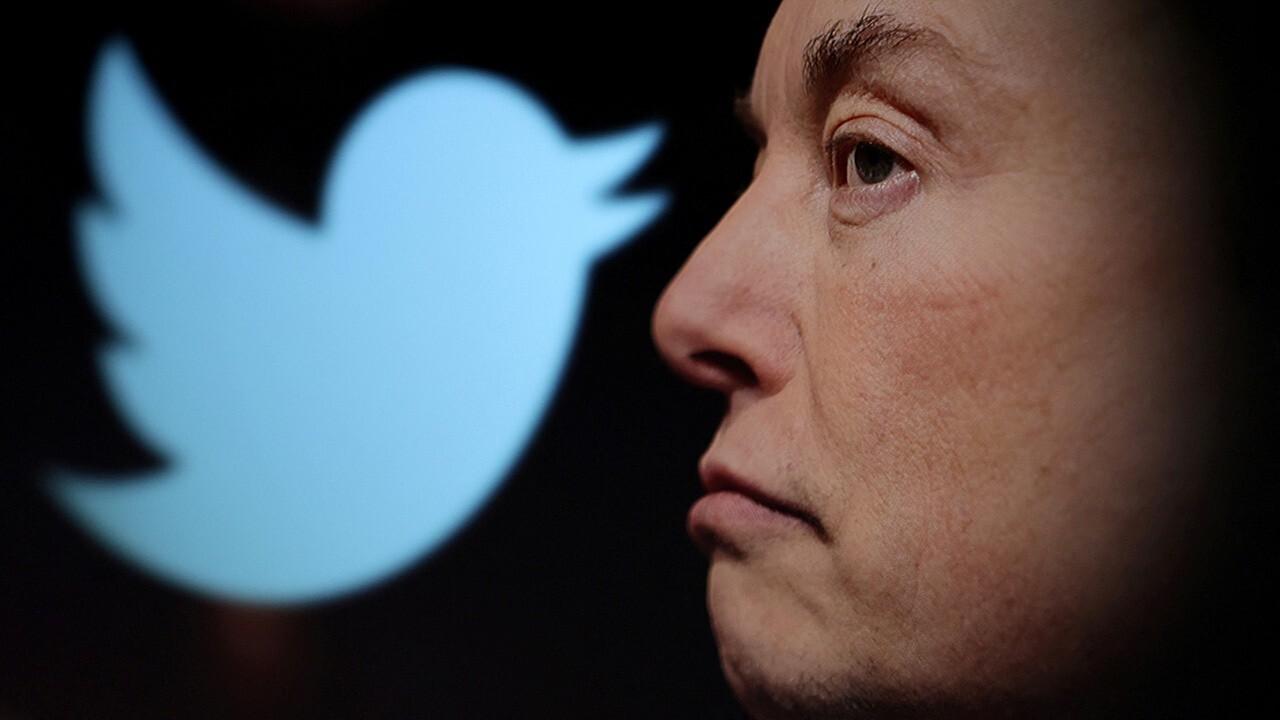 video
Elon Musk needs to step aside as Twitter CEO, focus on Tesla: Gary Black
The Future Fund managing partner Gary Black and Barron's senior special writer Allen Root discuss how Elon Musk's Twitter turmoil is negatively impacting Tesla stock on 'The Claman Countdown.'

Source: Read Full Article