SVB collapse: Venture capitalist points to 'silver lining' in fallout
video
SVB venture capitalists 'shamelessly fearmongered' to get a bailout: Vivek Ramaswamy
Republican presidential candidate Vivek Ramaswamy joined 'The Bottom Line' to analyze the downfall of Silicon Valley Bank and its impact on the economy.
Silicon Valley Bank may be back in business after its collapse, but the bank's failure left jitters in its wake that upended the start-up community for the foreseeable future.
While venture capitalists and startups are still reeling from the meltdown of their favorite lender, one investor believes the community will likely benefit from this major upheaval in the long term.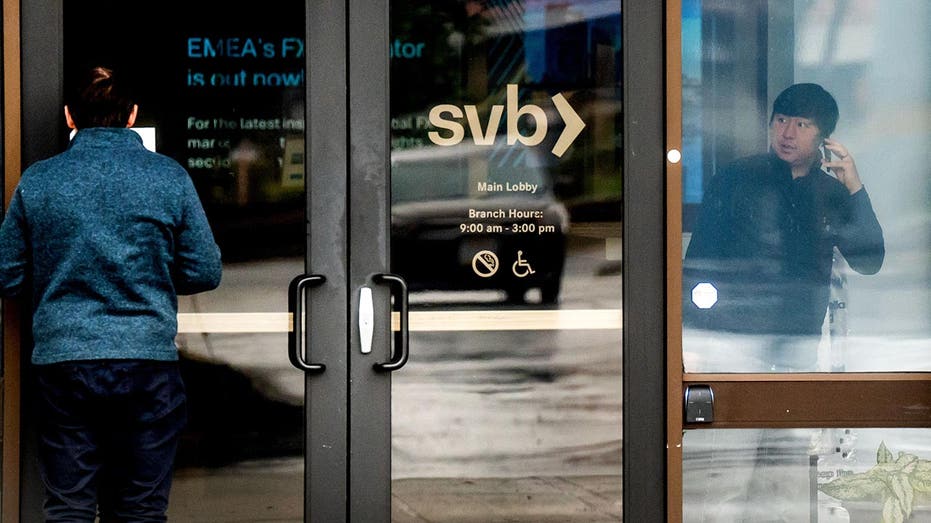 A customer (L) reads a notice about Silicon Valley Banks closure at the banks headquarters in Santa Clara, Calif., March 10, 2023. US authorities swooped in and seized the assets of SVB, a key lender to US startups since the 1980s, after a run on dep (Noah Berger/AFP via Getty Images / Getty Images)
Ticker
Security
Last
Change
Change %
SIVB
SVB FINANCIAL GROUP
106.04
-161.79
-60.41%
Jai Das, partner and co-founder of Sapphire Ventures, says roughly one third of his portfolio companies had funds in SVB when the bank was seized by regulators on March 10.

In an interview with FOX Business, he recalled how the VC community scrambled that weekend to be sure impacted startups would be able to meet payroll on Monday before U.S. banking regulators announced a plan to make uninsured depositors whole.

FIRST REPUBLIC SHARES CONTINUE TO SLIDE DESPITE $30B CASH INFUSION

Without access to their SVB deposits, some CEOs were planning to personally fund their own ventures, VCs were alerting their bankers from other institutions that they might need to wire significant funds to save portfolio companies, and firms emerged offering quick debt extensions to impacted startups.

Das says it will be interesting to see how the landscape changes now that money is flowing again, but "just like anything, there's always an opportunity."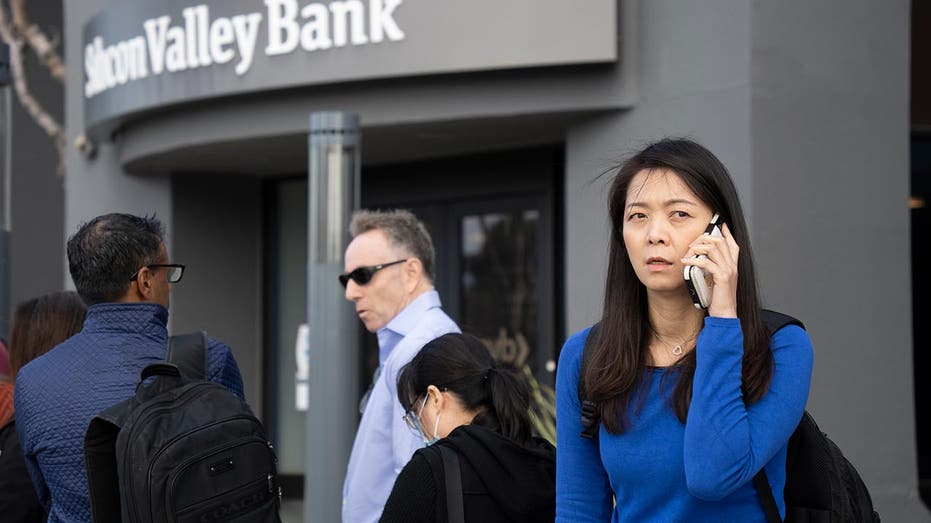 People queue up outside the headquarters of Silicon Valley Bank to withdraw their funds on Mar. 13, 2023 in Santa Clara, Calif. (Liu Guanguan/China News Service/VCG via Getty Images / Getty Images)

For instance, SVB left thousands of companies rattled by the fact that their deposits above $250,000 were not insured by the Federal Deposit Insurance Corporation. But in the aftermath of the collapse, financial technology firms were already offering products that divvy up company's funds in $250,000 chunks into different banks.

PETER THIEL SAYS HE HAD $50M IN SILICON VALLEY BANK WHEN IT SHUT DOWN

Das has been investing a long time and has seen major disruptions in the past where large parts of the ecosystem disappeared. He points to the dot-com bubble bursting in 2000 and to the Great Recession.

While Das acknowledges that the cost of capital will go way up in the aftermath of the SVB fallout just like in those past crises, he believes the U.S. economy and the tech industry will be strong enough to handle the current banking chaos, too.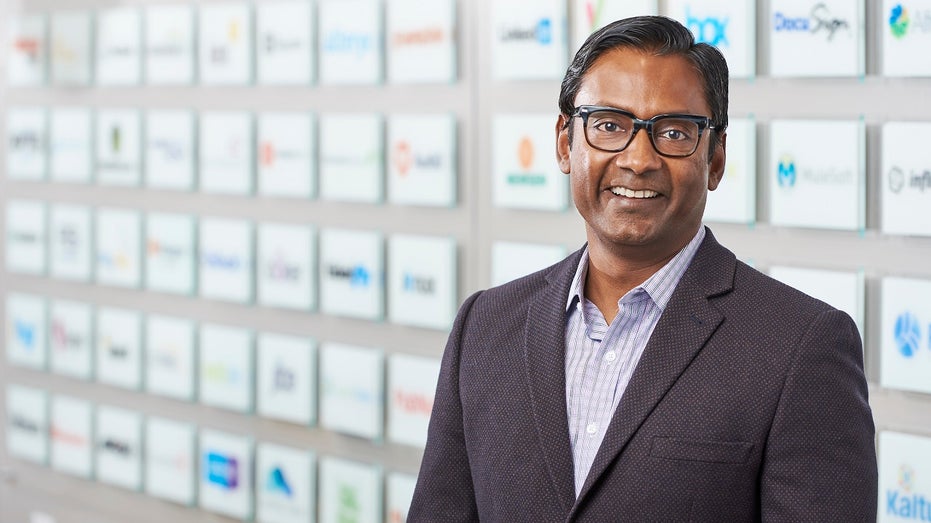 Jai Das, partner and co-founder of Sapphire Ventures. (Sapphire Ventures)

"Entrepreneurs will still build businesses, I think they just build more efficient businesses," Das told FOX Business. "So that's the silver lining. There's going to be short term pain, but long term I think it's good for the ecosystem."

He said some of his CEOs have asked him why he is taking such a positive outlook on the situation, when so many could not sleep the entire weekend following the SVB collapse as they feared for their businesses.

"But overall, they're going to make decisions that are more appropriate" moving forward, Das said. "Because people are already deciding or figuring out, 'Hey, I'm not going to have this debt available for me. What do I need to make my business go and keep going?'"

GET FOX BUSINESS ON THE GO BY CLICKING HERE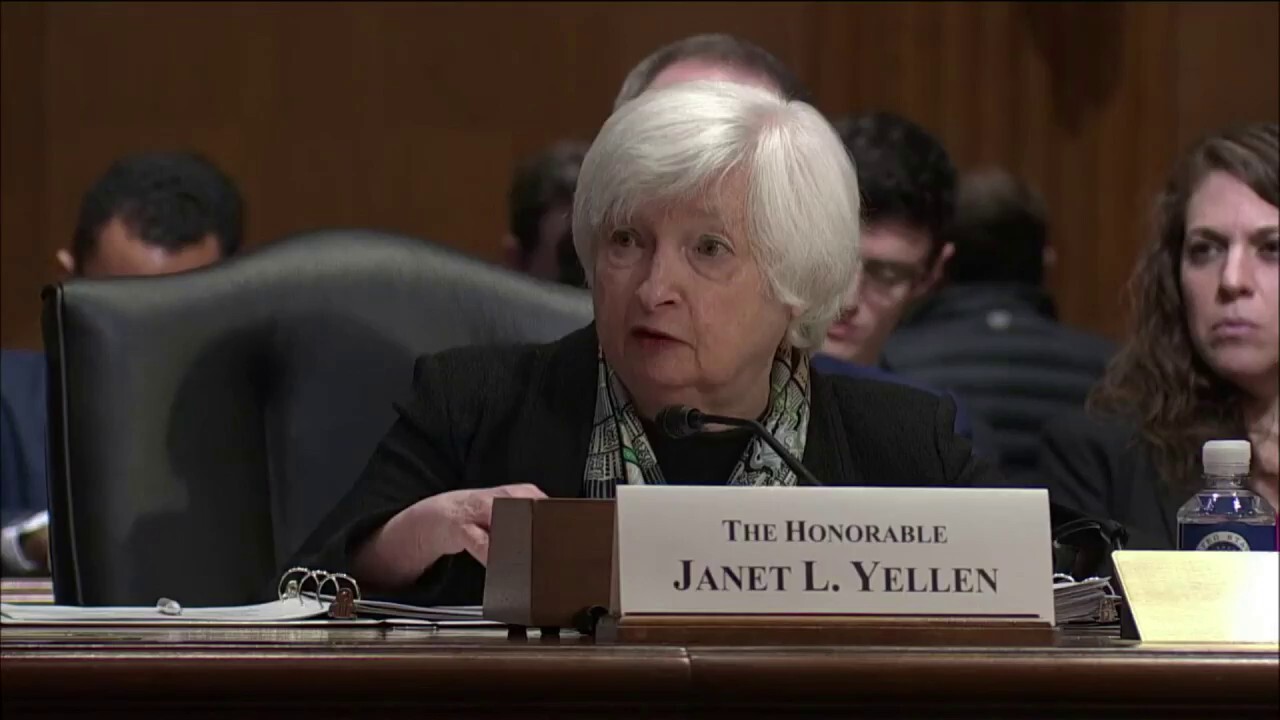 video
CCP-linked Silicon Valley Bank depositors could be 'made whole' by US: Yellen
Treasury Secretary Janet Yellen said that under the current agreement, Chinese Communist Party-linked (CCP) Silicon Valley Bank depositors could be "made whole" by the U.S. banking system.

Source: Read Full Article