Citigroup to launch search for new wealth-management chief
video
Investors enter 2023 with a 'more cautious outlook': Lisa Erickson
U.S. Bank wealth management senior vice president Lisa Erickson says a number of macro indicators show slowing trends into the new year.
Citigroup Inc. is shuffling the leadership of its wealth-management business, whose growth has fallen short of targets during a market downturn that has sapped demand for its services.
Jim O'Donnell, global wealth-management chief, will become a vice chairman of the bank and head of senior client engagement, according to people familiar with the matter, where the longtime markets executive will collaborate with major clients and chief executives. The bank will launch a search for a new wealth-management head, the people said.
CEO Jane Fraser restructured the wealth business two years ago, combining into a new unit its high-end private bank for the ultrarich and its Citigold adviser service for the less affluent. The changes were part of Ms. Fraser's broader overhaul of the bank, which has lagged behind rivals JPMorgan Chase & Co. and Bank of America Corp. for years.
US BANKS GET READY FOR SHRINKING PROFITS AND RECESSION
Citigroup
Ticker
Security
Last
Change
Change %
C
CITIGROUP INC.
48.70
+0.49
+1.02%
JPM
JPMORGAN CHASE & CO.
139.62
+1.02
+0.74%
BAC
BANK OF AMERICA CORP.
34.38
+0.27
+0.78%
The wealth business has fallen behind its revenue targets, according to people familiar with the matter, and is slowing some investments and cutting costs. Mr. O'Donnell and Anand Selva, who runs Citigroup's consumer bank, sometimes clashed in the attempt to combine businesses, they added.
Ms. Fraser had decided it was time for new leadership in wealth after Mr. O'Donnell completed much of the work setting up and integrating the units, the people said. He will become the only executive vice chairman across the whole bank.
WELLS FARGO WILL PAY $3.7B FOR CRIMINAL MISMANAGEMENT OF LOANS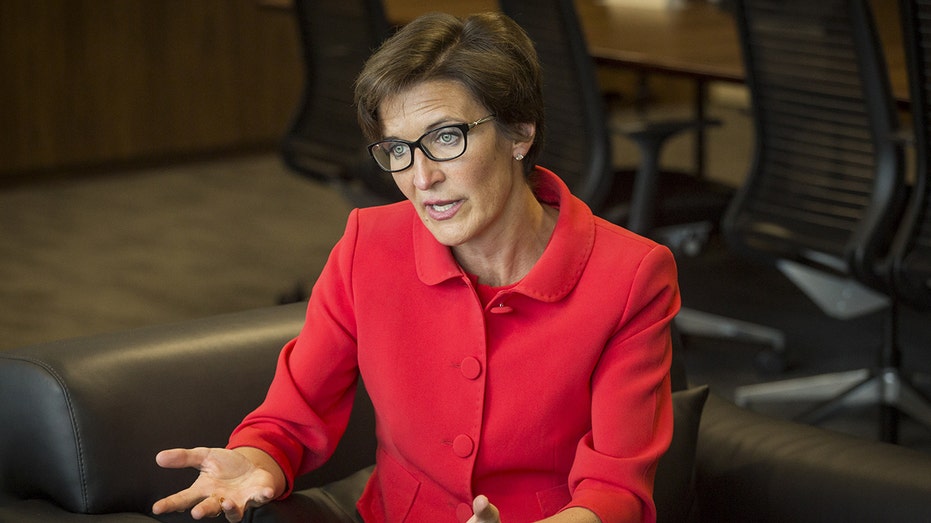 Citigroup Chief Executive Jane Fraser will take home total compensation of $22.5 million for 2021 — a nearly 32% increase from the previous year, the bank said Monday. (Rodrigo Capote/Bloomberg via Getty Images / Getty Images)

Two years into her tenure as CEO, Ms. Fraser was also looking for more senior executives in the U.S. who can help bring the firm's businesses closer together. Ms. Fraser has been trying to remake Citigroup into a one-stop shop for global companies and the people who run them, advising them on business opportunities such as mergers and how to manage their personal fortunes.

The bank on Tuesday also named Sunil Garg, a commercial banker, as North America CEO to oversee the businesses from a regional perspective.

"North America is a significant business opportunity for the firm, with clear opportunities to improve our competitiveness and grow in many areas," Ms. Fraser wrote in an internal memo. "As CEO for the region, Sunil will give us the focus and possess the convening power needed to make that happen."

Ms. Fraser remains committed to the wealth-management project and believes it is still an important future revenue source, the people said.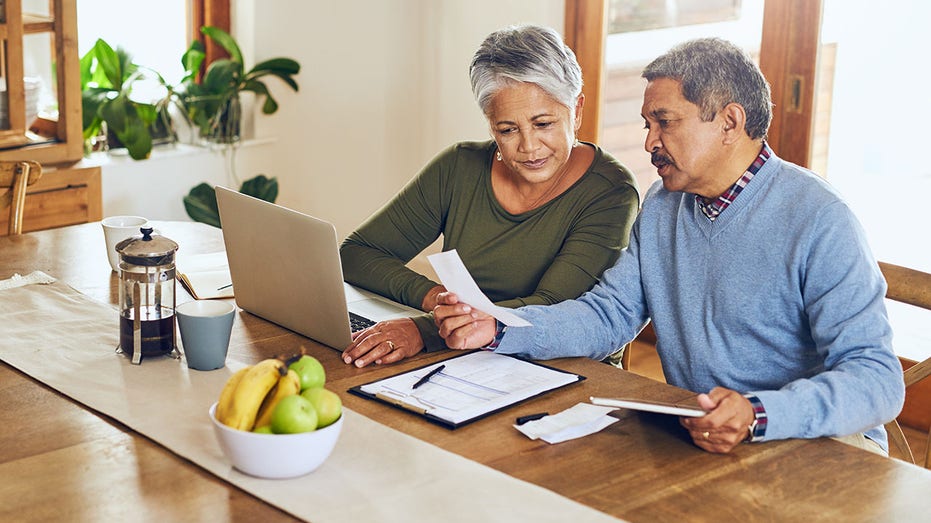 Shot of a mature couple managing their paperwork together at home (iStock)

Banks latched onto the wealth-management business after the 2008 financial crisis. Helping wealthy clients manage their money provided a steady, relatively low-risk stream of fees. Banks were also keen to provide mortgages and checking accounts to those customers.

Banks' wealth units boomed in 2021, when markets were soaring and clients were investing the extra money they saved during the Covid-19 pandemic. But the markets' poor performance in 2022 put a damper on the business. Clients had less money in their portfolios, cutting into fees, and less appetite for products such as loans backed by their investments.

CLICK HERE TO GET THE FOX BUSINESS APP

The timing was terrible for Citigroup, which was barely a year into its wealth changes when markets took a dive. A number of private bankers have left the bank, unhappy to be joining forces with branch-based advisers who serve a less-affluent customer base, according to people familiar with the matter. Clients tend to stick with their advisers when they switch firms.

Source: Read Full Article