Are ETFs a hedge for inflation?
video
BlackRock's Salim Ramji: Investors turn to ETFs in volatile times
BlackRock global head of ETFs and index investments Salim Ramji discusses the popularity of ETFs after 2022 became the second-best year for the investment vehicle on 'The Claman Countdown.'
Exchange-traded funds (ETFs) can be a good hedge against inflation.
Such funds, which can include a basket of thousands of individual securities, offer all the liquidity of a stock and the diversity of a mutual fund while offering protection against inflationary pressures and a weakened U.S. dollar.
ETFs operate much like mutual funds but are built to track a specific or basket of financial assets. While ETFs have lower costs, better intraday liquidity and are considered more tax efficient, many are also more passive in nature than mutual funds, which have an actively managed fund structure.
THIS ETF IS LEADING INFLOWS FOR 2023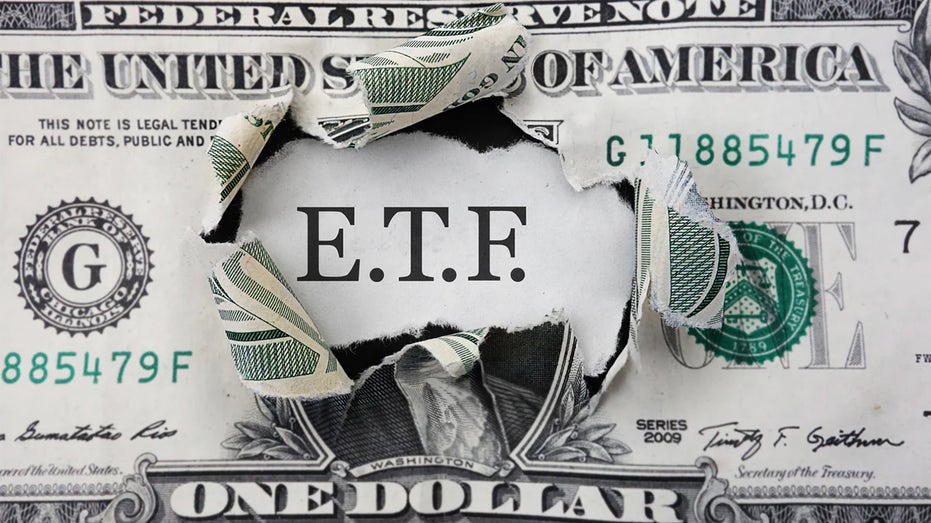 Torn dollar with ETF message, Exchange Traded Fund stock market concept (iStock)

Richard Strasburger, a financial advisor for Raymond James Financial Services, told FOX Business, ETFs focused on less-sensitive sectors of the economy, such as consumer staples, healthcare, and commodities like oil and gold, are an investor's best bet during inflation. 

"They may perceive the earnings of the underlying fund constituents as more resilient in the face of economic headwinds," he added. "Some investors may even buy a short-term U.S. Treasuries ETF as a hedge."

ARE SINGLE-STOCK ETFs A GOOD IDEA?

On Tuesday, the Labor Department reported that the consumer price index, a broad measure of everyday goods including gasoline, groceries and rents, rose 6.4% on an annual basis.
Ticker
Security
Last
Change
Change %
KO
THE COCA-COLA CO.
59.58
-1.03
-1.71%
GIS
GENERAL MILLS INC.
75.35
-1.25
-1.63%
COST
COSTCO WHOLESALE CORP.
503.22
-3.23
-0.64%
CL
COLGATE-PALMOLIVE CO.
73.19
-0.58
-0.79%
ETFs tracking companies like Coca-Cola, General Mills, Costco, Colgate-Palmolive, and Campbell Soup are common for Wall Street traders in a shrunken economy with diminished currency, as are funds based on material wealth like gold and silver,

Consumer staple stocks are always in demand, even during economic downturns, because consumers will always need to eat, drink, and rely on household products including cleaners and soaps. 
Shopper checks eggs before he purchases at a grocery store in Glenview, Ill. Border officials are seeing more seizures of eggs amid soaring prices and inflation.  (AP Photo/Nam Y. Huh / AP Newsroom)

ARK INVEST CEO CATHIE WOOD EXPLAINS THE REAL REASON BEHIND TECH LAYOFFS
Inverse ETFs
Strasburger said "Some highly aggressive investors will utilize inverse ETFs, which are designed to benefit from declining markets."

However, "Inverse ETFs typically have elevated risk and volatility, while often featuring an embedded cost to hold," he added. 

All types of investors may utilize ETFs, from passive savers pursuing broad market exposure to sophisticated investors looking for exposure to a particular segment of the market.

JANUARY INFLATION BREAKDOWN: WHERE ARE PRICES RISING THE FASTEST?
Inflation-focused ETFs
Forbes recently listed six ETFs for inflation based on broad research into the sectors that typically outperform during inflationary periods.

Vanguard Short-Term Inflation Protected Securities ETF. This ETF seeks track an index that measures the performance of inflation-protected public obligations of U.S. Treasuries with remaining maturities of less than five years.

SPDR SSGA Multi-Asset Real Return ETF. This ETF seeks to provide exposure to inflation protected securities issued domestically and internationally, domestic and international real estate securities, commodities, and publicly traded companies in natural resources and/or commodity businesses. 

ProShares Inflation Expectations ETF. This ETF is designed to provide exposure to 30-year breakeven inflation.

Schwab U.S. REIT ETF. This fund's goal is to track as closely as possible the total return of an index composed of U.S. real estate investment trusts classified as equities.

Invesco DB Commodity Index Tracking Fund. This ETF seeks to track changes in the level of the DBIQ Optimum Yield Diversified Commodity Index Excess Return plus the interest income from the fund's holdings of primarily US Treasury securities and money market income less the Fund's expenses. 

Vanguard Total World Stock ETF. This fund seeks to track the performance of the FTSE Global All Cap Index, which covers both well-established and still-developing markets.

GET FOX BUSINESS ON THE GO BY CLICKING HERE
Ticker
Security
Last
Change
Change %
VTIP
VANGUARD MALVERN FUNDS SH-TERM INFL PROTECTED ETF
46.91
-0.06
-0.13%
RLY
SSGA ACTIVE ETF TR MULTI-ASSET REAL RETURN ETF
28.40
+0.01
+0.05%
RINF
PROSHARES TRUST 30 YR TIPS/TSY SPREAD
32.06
-0.13
-0.40%
SCHH
SCHWAB STRATEGIC TR US REIT ETF
20.94
-0.20
-0.95%
DBC
INVESCO DB COMMODTY INDX TRACKNG FD UNIT
24.37
+0.10
+0.39%
VT
VANGUARD TOTAL WORLD STOCK ETF
93.30
+0.06
+0.06%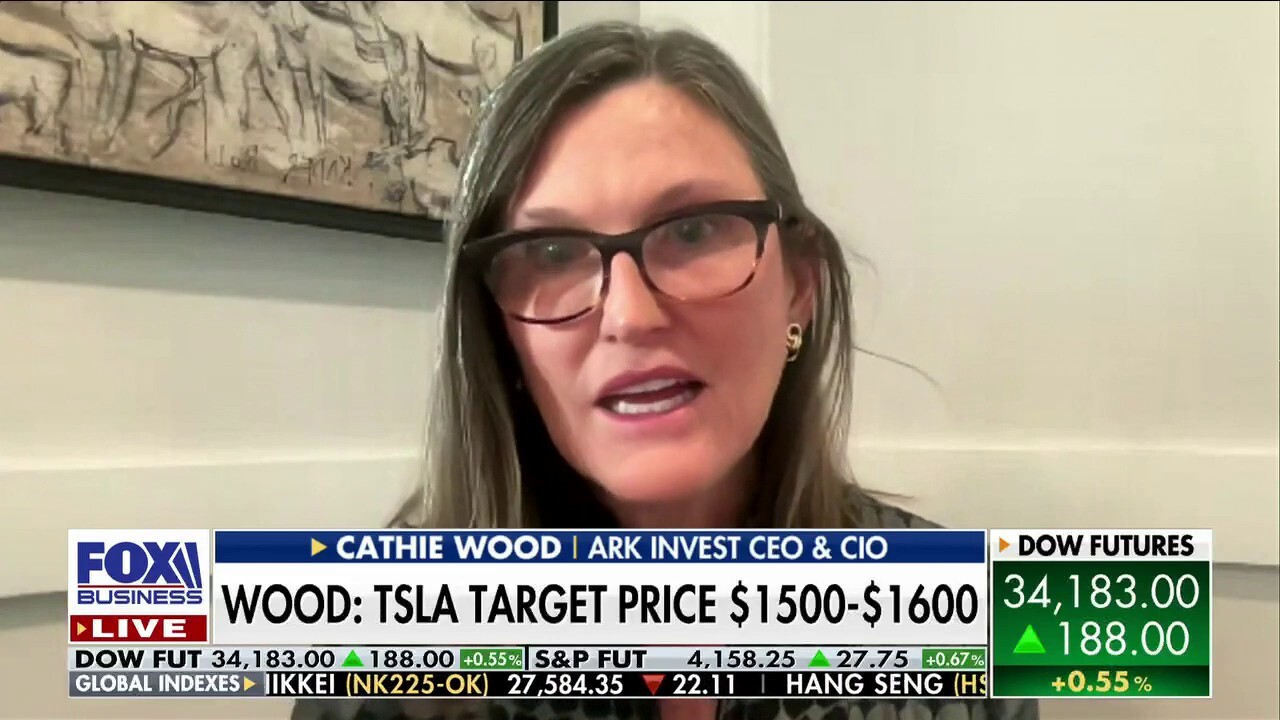 video
Industry-wide tech layoffs don't indicate sector is in 'disarray': Cathie Wood
ARK Invest CEO and CIO Cathie Wood discusses where she sees growth in the stock market, and the future of technology and artificial intelligence sectors.

Source: Read Full Article