Why Rihanna did not get paid for her Super Bowl performance
video
Super Bowl ads fight for attention of viewers
'Fox Across America' host Jimmy Faila dissects the 2023 Super Bowl commercials and Rihanna half-time performance on 'The Big Money Show.'
Sunday's Super Bowl brought in around 113 million viewers who also took in Rihanna's high-flying halftime show performance — but the "Umbrella" star wasn't paid for her appearance. 
"We do not pay the artists," NFL spokesperson Joanna Hunter told Forbes in 2016. "We cover expenses and production costs."
NFL's vice president of communications Brian McCarthy clarified to Newsweek last year that headliners do get union scale, which is paid to the union then distributed to artists. 
"There is not an appearance fee, but the artists are indeed paid union scale," he said. 
SAG-AFTRA, the union representing most performers might require a minimum of around $1,000 a day for a high-budget show like the Super Bowl, which would be a pittance to Rihanna who is worth around $1.4 billion, according to Newsweek. 
RIHANNA BECOMES YOUNGEST WOMAN BILLIONAIRE AFTER HITTING $1.4 BILLION NET WORTH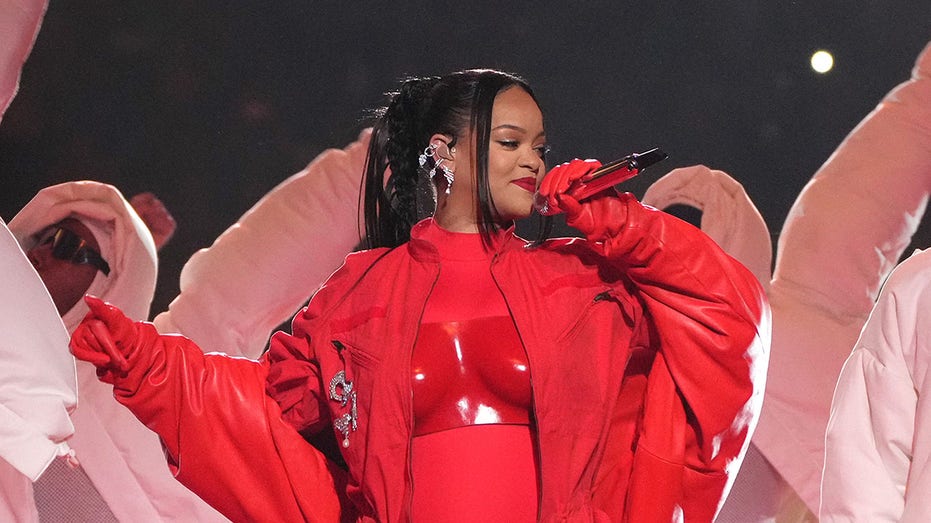 Rihanna didn't get an appearance fee for her Super Bowl halftime show.  (Kevin Mazur/Getty Images for Roc Nation / Getty Images)

Still, the show is a win-win for the NFL and the headliner, as record sales tend to skyrocket following such a high-profile performance. 

Lady Gaga's sales increased 1,000% after her 2017 show, Forbes reported. 

While the NFL forks over a reported excess of $1 million for production costs, some artists have started reaching into their own pockets to make sure their show is exactly the way they want it. 

HOW A PREGNANT RIHANNA PULLED OFF HER HIGH-TECH SUPER BOWL HALFTIME SHOW

Both The Weeknd and Dr. Dre spent around $7 million of their own money on their Super Bowls shows, Forbes reported.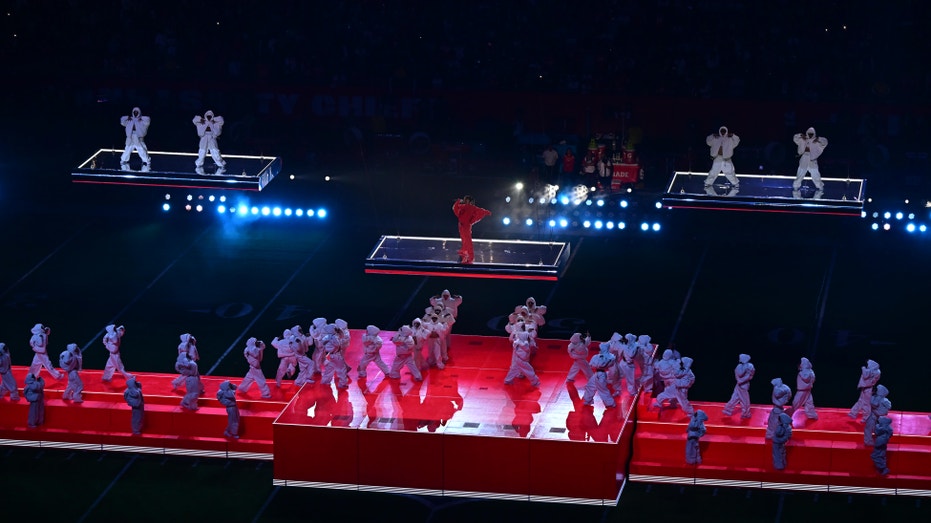 Rihanna wowed the Super Bowl crowd Sunday, singing on a platform that raised and lowered.  (John W. McDonough/Sports Illustrated via Getty Images / Getty Images)

"I get involved with every aspect of anything that I do," Rihanna said at a press conference before the show last week. "Whether it's the Super Bowl, whether it's a makeup product, whether it's Savage lingerie… I want to see the copy on the website. I want to name every lipstick that I make. If it flops or it flies, my name has to stand by that."

Fox Business reached out to a rep for Rihanna to find out if she paid any of her own production costs. 

CLICK HERE TO GET THE FOX NEWS APP

Rihanna sang hits like "We Found Love," "Only Girl (In the World)" and "Rude Boy" in a red jumpsuit that revealed her baby bump for the first time while being raised and lowered on a platform along with dozens of backup dancers during her show. 

The performance marked her return to music after six years during which she ventured into other endeavors like her Fenty Beauty makeup brand. 

Following the halftime show, a representative for the musician confirmed Rihanna is expecting her second child. 

Source: Read Full Article