Tech's wreck hits VC junkets, and fashion choices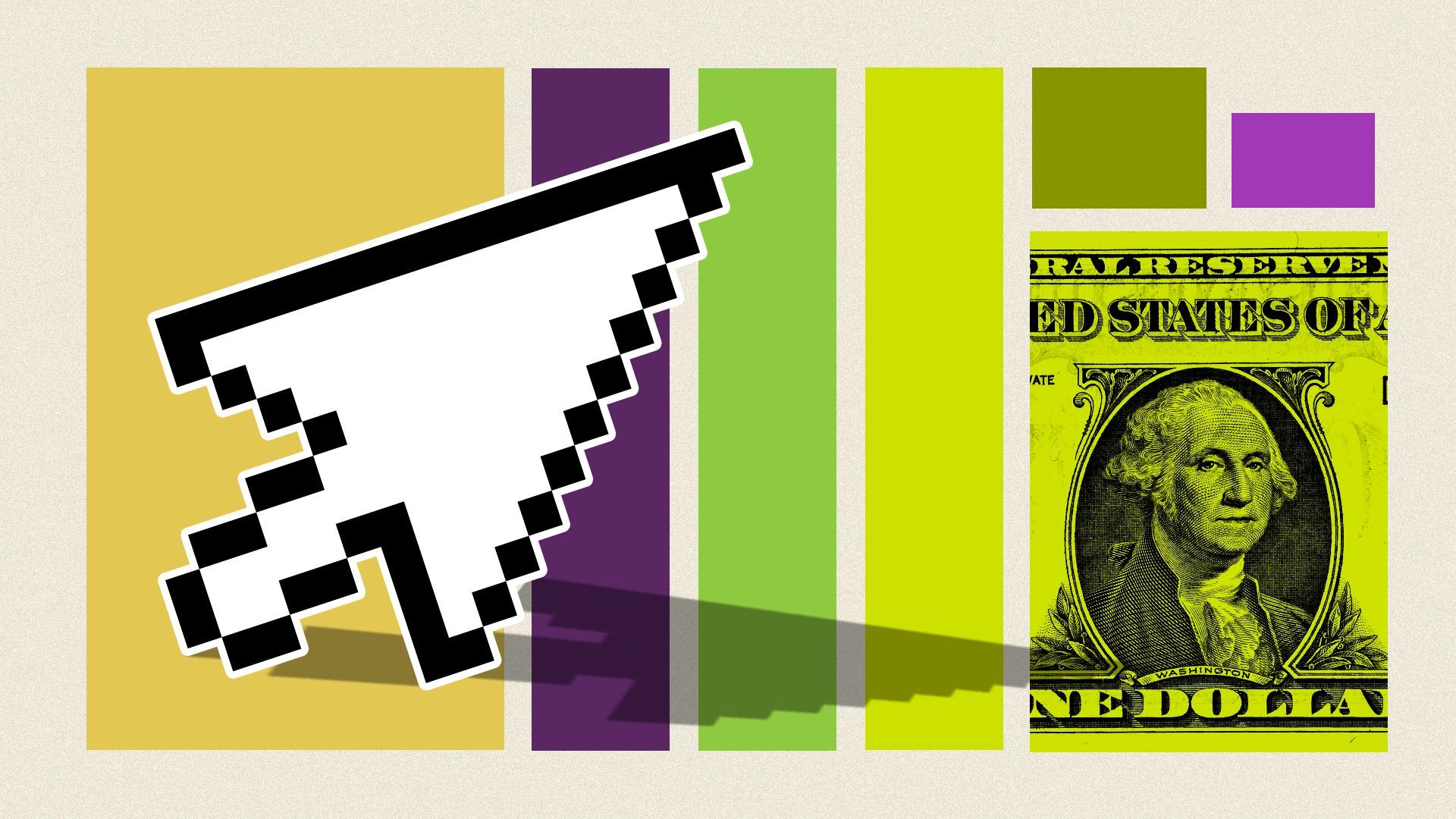 Illustration: Shoshana Gordon/Axios
During this year's Upfront Summit in Los Angeles, there were signs that the times are indeed a-changin', as Bob Dylan once sang.
Why it matters: A whipsaw market and economic uncertainty are taking a toll on tech investing — and affecting venture capital's freewheeling zeitgeist.
1. Tech bubble watch: One late-stage VC humbly mentioned that he knew, even before the pandemic officially set in, that the tech sector was due for a reset.
His cue: The unusual number of tech execs and investors paying tens of thousands of dollars to play in the annual AT&T Pebble Beach Pro-Am charity golf tournament in February 2020. Among the participants that year (who actually sign up months earlier):
Bond Capital's Mary Meeker, Coatue's Thomas and Philippe Laffont, Qualtrics' Ryan Smith, SoFi's Anthony Noto, Silver Lake Partners' Egon Durban, Palo Alto Networks' Nikesh Arora, Workday's Aneel Bhusri, among several others.
2. VC fashion: Move over Patagonia (and Arc'teryx)—the new sporty jacket brand of choice for VCs these days is Cotopaxi, a Salt Lake City-based company founded in 2014.
State of play: Numerous VCs at the conference were sporting themulticolored, quilted Cotopaxi jackets, emblazoned with their firms' logos.
My thought bubble: Cotopaxi's jackets seem to be exactly what the times are calling for. They're a bit more affordable than their predecessors, and inject a bit of fun amid a gloomy market.
Source: Read Full Article