Scoop: Congress targets D.C. police reforms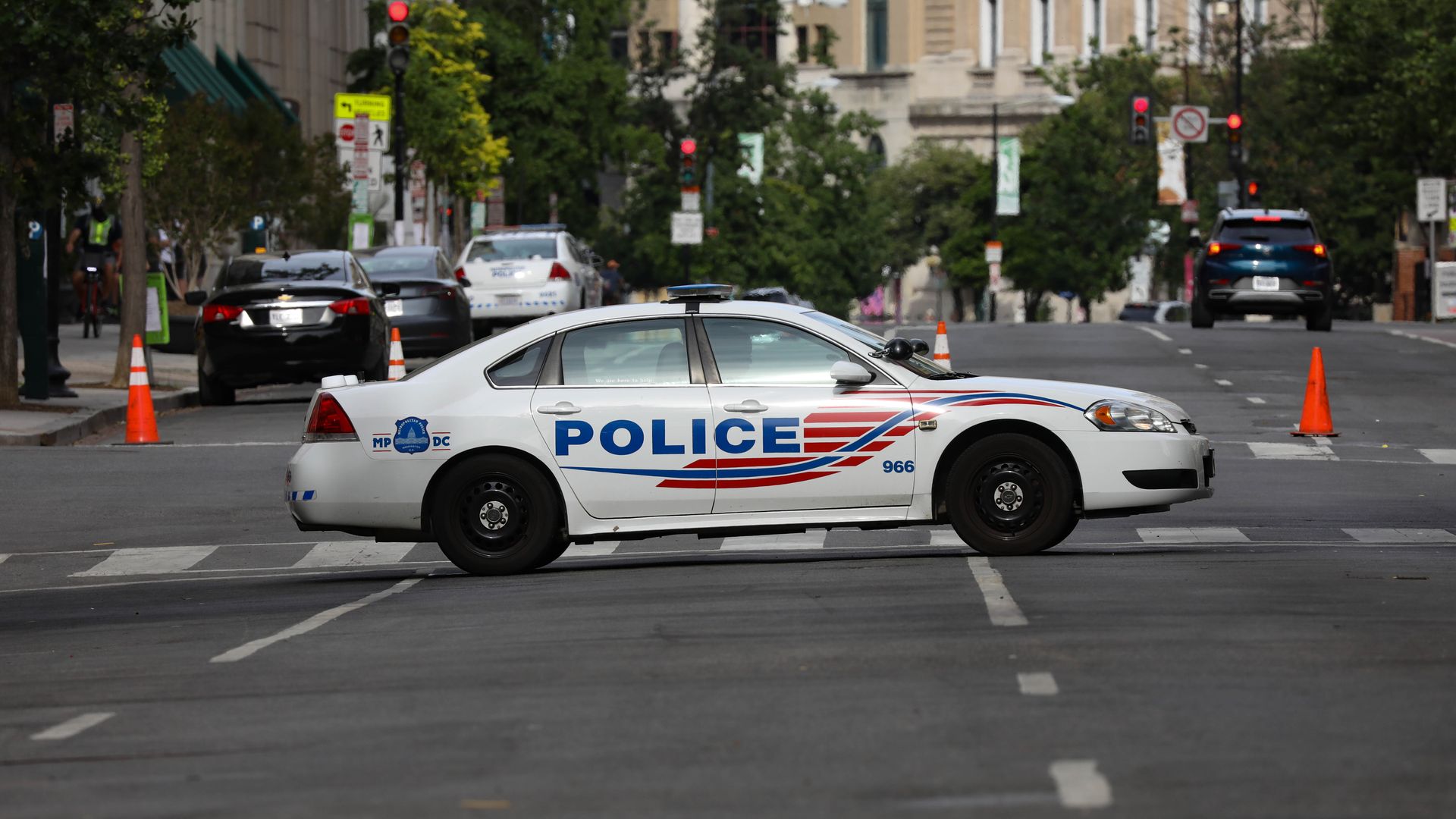 Photo: Yasin Ozturk/Anadolu Agency via Getty Images
A new Congressional resolution to overturn recent local police reforms in Washington, D.C. is in the works, two sources tell Axios.
Why it matters: The new effort to intervene in D.C. comes after wide bipartisan approval on Wednesday to block changes to the city's criminal code.
Driving the news: The new resolution targets reforms to criminal justice and the Metropolitan Police Department that the D.C. Council approved in the aftermath of the police murder of George Floyd in 2020.
Rep. Andrew Clyde (R-Ga.), who is co-leading the effort with Rep. Andrew Garbarino (R-N.Y.), called D.C.'s reforms "anti-police legislation" that in part will "exacerbate low morale" and hinder officer recruitment.
Zoom in: Some of the reforms — including a ban on police using neck restraints — have been on the books through temporary legislation since the summer of 2020, when protests erupted nationwide over racism and policing.
But legislation making those changes permanent — approved by the D.C. Council late last December and currently under congressional review —included several new provisions, including some opposed by Mayor Muriel Bowser, who left the bill unsigned.
One provision Bowser objected to is a local watchdog, Office of Police Complaints, having "unfettered access" to D.C. police records, according to a letter she sent to the council in December 2022.
Another provision would make it harder for officers to disperse gatherings that include riots, according to Bowser.
An analysis from the D.C. Council's Office of Racial Equity faulted the reforms for not going far enough, concluding the bill would "maintain the status quo of racial inequity" in D.C. even as there are some "individual provisions in the bill that will move the District's policing system forward."
The big picture: The latest effort to overturn a D.C. bill comes as part of new Republican scrutiny over the nation's capital. Congress has final say over the city, and local leaders have long sought statehood.
Clyde's office tells Axios the new disapproval bill has collected 15 cosponsors so far.
This is a breaking story and will be updated.
Source: Read Full Article