Michigan House committee approves repeal of state's right-to-work law
video
US workers shifting job preferences, workplace trends in tight market
FOX Business' Madison Alworth and Lydia Hu join 'America's Newsroom' to report on a rise in part-time workers and 'bare minimum Monday.'
Michigan Democrats approved legislation on Wednesday that repeals the state's right-to-work law.
The law was passed 12 years ago under Republican Gov. Rick Snyder when Republicans controlled the statehouse.
The law prohibits public and private unions from requiring that nonunion employees pay union dues even if the union bargains on their behalf. 
Repealing it has been a top priority for Democrats there since they recently took full control of the state's government.
HOUSE REPUBLICANS TO CONSIDER DEBT PRIORITIZATION BILL AS DEFAULT LOOMS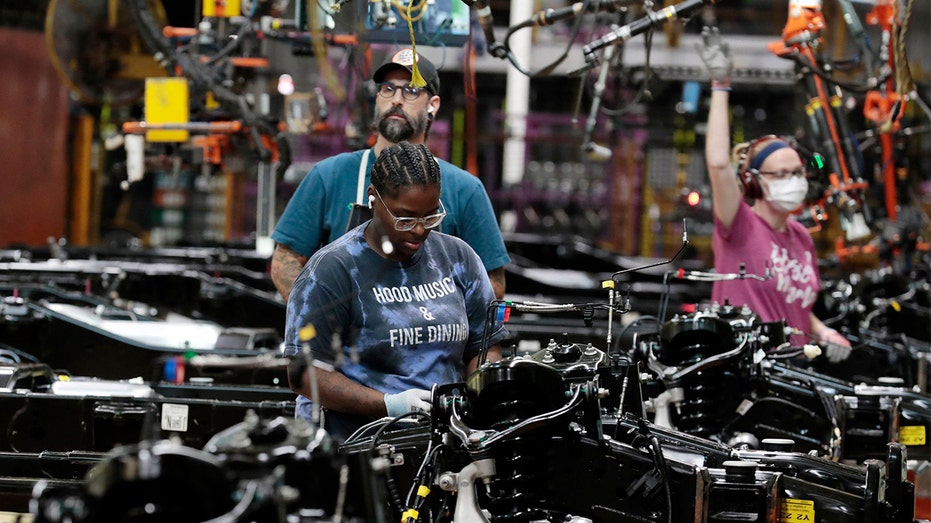 Workers put engines on the frame as Ford Motor Co. fuel powered F-150 trucks under production at their Truck Plant in Dearborn, Michigan, on Sept. 20, 2022. (JEFF KOWALSKY/AFP via Getty Images / Getty Images)
From left to right, Democratic state Reps. Denise Mentzer, Matt Koleszar, Joey Andrews, Jaime Churches and Dylan Wegela, listen as testimony is given during a House Labor Committee meeting, Wednesday, March 8, 2023, in Lansing, Michigan, on repealing (AP Photo/Joey Cappelletti / AP Newsroom)

Additionally, legislation that restores the state's prevailing wage law was also advanced by the House Labor Committee. Both bills have to pass the state Senate before being sent to Democratic Gov. Gretchen Whitmer.

A $1 million appropriation was attached to both bills prior to the House vote. Republican House Leader Matt Hall said it would make them "referendum-proof." 

GET FOX BUSINESS ON THE GO BY CLICKING HERE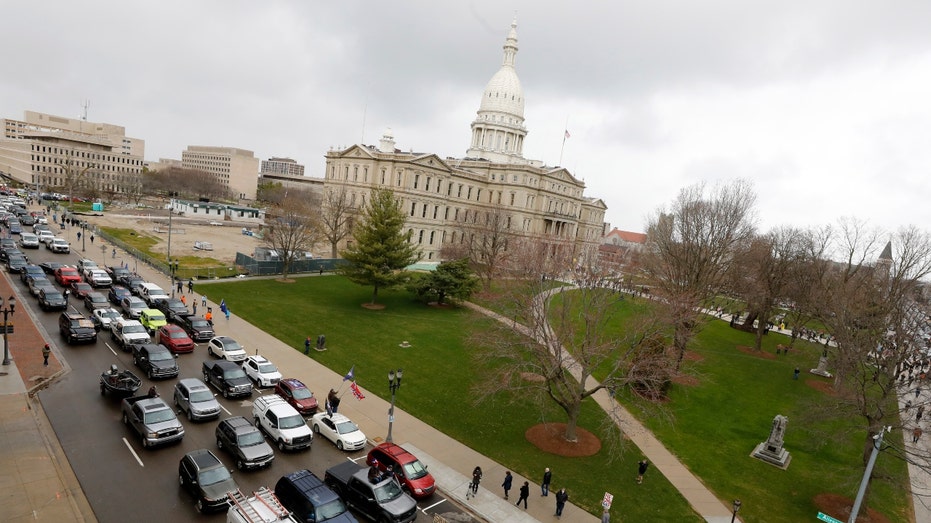 People in their vehicles protest against excessive quarantine orders from Michigan Governor Gretchen Whitmer around the Michigan State Capitol in Lansing, Michigan, on April 15, 2020.  (JEFF KOWALSKY/AFP via Getty Images / Getty Images)

House Republicans had argued that the public showed its support of right-to-work in 2012 when voters rejected a constitutional amendment that aimed to protect the right to organize and bargain collectively, asserting that the bills needed more debate.

"We held a committee hearing, and we fairly called those opposed to HB4004-05 and HB4007 and allowed Republican colleagues to ask questions and present proposed amendments and substitutes," Rep. Jim Haadsma, a Battle Creek Democrat, tweeted on Wednesday. "That's a procedural contrast with what I personally witnessed lacking in December, 2012."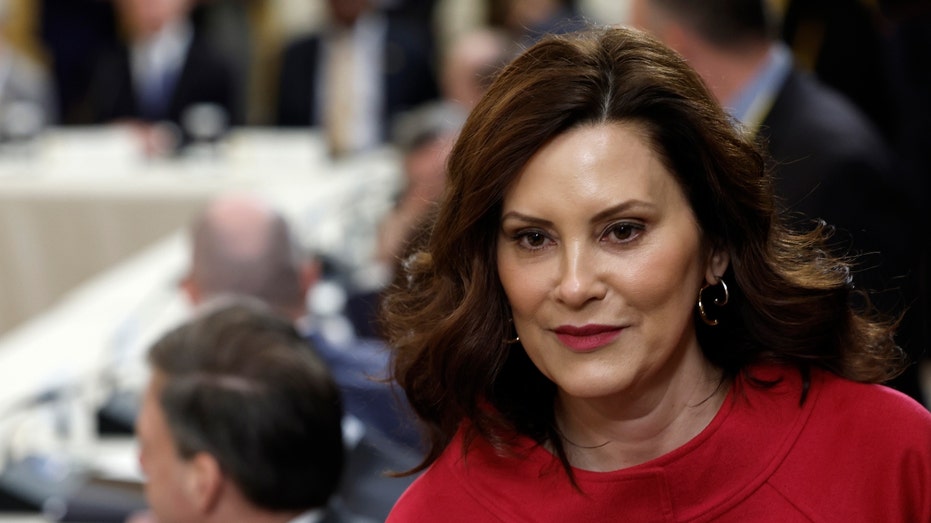 Michigan Gov. Gretchen Whitmer walks to her seat before the start of a meeting between President Biden and governors visiting from states around the country in the East Room of the White House on Feb. 10, 2023, in Washington, D.C. (Anna Moneymaker/Getty Images / Getty Images)

Michigan law states that the power of referendums does not extend to bills with appropriations attached.

The governor has previously written that if a "non-appropriations bill has a dollar amount added to circumvent the people's right to a referendum," she would veto it.

CLICK HERE TO READ MORE ON FOX BUSINESS 

Whitmer commended the committee for putting "Michigan workers first" and said in a statement that "working people should always have basic freedoms in the workplace without interference from the government."

The Associated Press contributed to this report.

Source: Read Full Article