Ilhan Omar claims Boebert 'defecates' Congress after Boebert's 'brother-husband' dig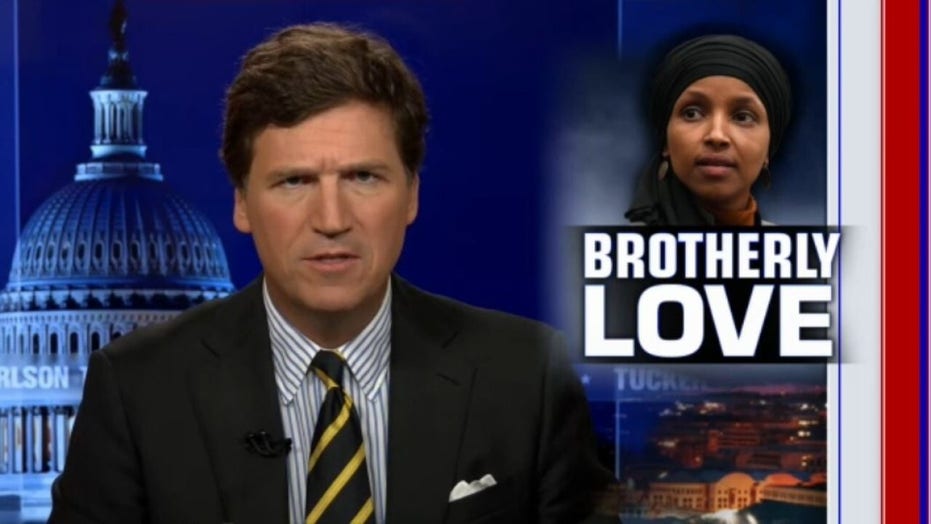 DNA evidence reportedly proves Ilhan Omar married her brother
New York Post's Miranda Divine joins 'Tucker Carlson Tonight' to discuss the details of the report
Democratic Minnesota Rep. Ilhan Omar on Wednesday night claimed Republican Colorado Rep. Lauren Boebert "defecates [and] defiles the House of Representatives" and accused her husband of being "a pervert."
Omar's broadside at Boebert came after the Republican congresswoman referred to Omar as a member of the "jihad squad" and referenced an unconfirmed accusation that Omar married her brother.
Boebert mentioned Omar while attacking California Rep. Eric Swalwell and other Democrats in defense of Republican Arizona Rep. Paul Gosar, who was censured by the House and stripped of his committee assignments on Wednesday.
Swalwell hit back at Boebert's comments on Twitter, writing, "Weird. If I had done anything wrong the FBI would have raided my house. They didn't (and went as far to issue a statement saying I did nothing wrong). BUT yesterday they did raid the home of @laurenboebert's campaign manager. They're always projecting."
Local media reported Wednesday that federal, state, and local authorities searched the homes of Sherronna Bishop, a former campaign manager for Boebert, and three others, including Mesa County Clerk Tina Peters, as part of investigation into allegations that Peters was involved in voting machine security breaches.
Fox News' Jessica Chasmar contributed reporting
Source: Read Full Article