Huawei export licenses could be revoked by US
video
China uses 'every point of contact' with US to 'destroy our society': Gordon Chang
Gatestone Institute Senior Fellow Gordon Chang warns national security concerns around U.S.-China relations are getting 'worse.'
The Biden administration is considering revoking export licenses issued to U.S. suppliers for sales to Chinese telecom company Huawei Technologies Co., according to people familiar with the matter, part of a broader tightening of technology trade over national security concerns.
The administration previously indicated that it was considering not granting any new export licenses to companies such as Qualcomm Inc. and Intel Corp., which provide chips needed for smartphones and other devices. The action would cover products that use advanced 5G technology as well as older 4G products. 
The new action would take that a step further by revoking existing licenses. It comes amid heightened U.S.-China tensions triggered by a suspected Chinese spy balloon traversing the U.S. and intelligence suggesting Beijing is considering provision of lethal aid to Russia for its Ukraine war.
Russian President Vladimir Putin greets Chinese Communist Party's foreign policy chief Wang Yi during their meeting at the Kremlin in Moscow, Russia, Wednesday, Feb. 22, 2023. (Anton Novoderezhkin, Sputnik, Kremlin Pool Photo via AP) (Anton Novoderezhkin, Sputnik, Kremlin Pool Photo via AP / AP Newsroom)

"The policy that had allowed exports to Huawei, notwithstanding the entity listing, is being wound down," said a former senior security official familiar with the administration's policy deliberations. "The White House is now telling Commerce, 'Cut off the 4G sales, the time has come to do more pain to Huawei, to try to finish their demise,'" the former official said.

HUAWEI STABILIZES AS SANCTIONS IMPACT WANES

Huawei was placed on the Commerce Department's so-called entity list in 2019 by the office that oversees export controls, the Bureau of Industry and Security. The BIS cited potential national-security threats when it issued the punitive listing, which requires exporters to secure special licenses approving the sale of U.S. technology to the firm. U.S. officials say they are concerned China's government could use Huawei's telecommunications tech for spying. 
Ticker
Security
Last
Change
Change %
QCOM
QUALCOMM INC.
123.53
+0.11
+0.09%
INTC
INTEL CORP.
24.93
+0.03
+0.12%
Intel declined to comment. Huawei and Qualcomm didn't respond to requests for comment. Huawei has said its products aren't a national-security risk.

Alan Estevez, the Commerce Department's undersecretary for industry and security, told lawmakers Tuesday that the licensing rules established under the Trump administration, which allow technology below 5G to be sold to Huawei, are among the policies under review. He said the Biden administration is also considering additional export controls.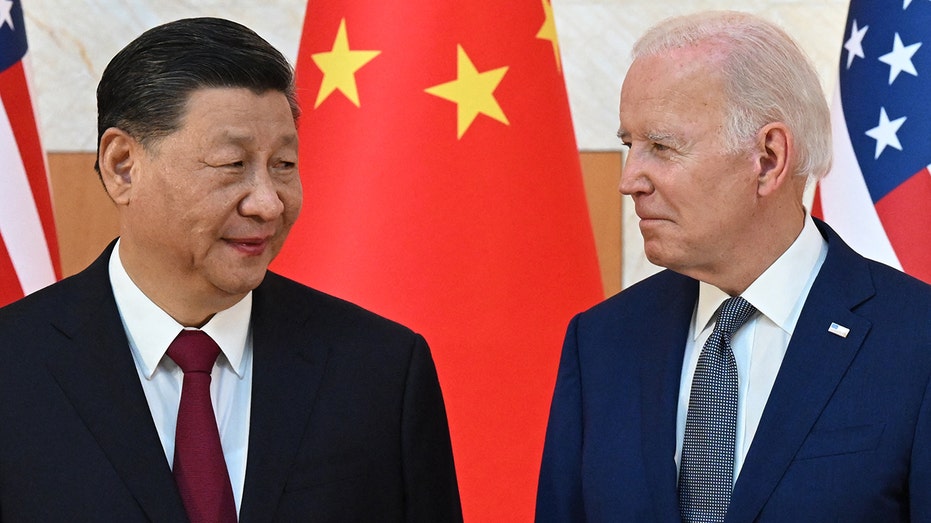 TOPSHOT – US President Joe Biden (R) and China's President Xi Jinping (L) meet on the sidelines of the G20 Summit in Nusa Dua on the Indonesian resort island of Bali on November 14, 2022. (Photo by SAUL LOEB / AFP) (Photo by SAUL LOEB/AFP via Getty I (SAUL LOEB/AFP via Getty Image / Getty Images)

"All those things are under assessment," Mr. Estevez told the House Foreign Affairs Committee. "We are doing everything within our power to prevent sensitive U.S. technologies from getting into the hands of malign actors," he said, including China's military, intelligence and security services.

CHINA MOCKS TIKTOK BAN ON US GOVERNMENT DEVICES, ASKS WHY 'TOP SUPERPOWER' FEARS 'YOUNG PEOPLE APP'

In his prepared testimony, Mr. Estevez said his office approved roughly 70% of the export-control license applications last year involving China.

A revocation of existing licenses could have a significant impact on U.S. chip makers, many of which have received permission to continue selling Huawei older-generation phone chips and other processors that are widely available globally. Chip companies have argued that restrictions on such products are detrimental to the U.S. industry because they deprive them of revenue to fund domestic research and development.

Between November 2020 and April 2021, the BIS approved Huawei licenses valued at $61.4 billion, according to data released by Rep. Michael McCaul (R., Texas) in 2021, suggesting that many billions of dollars in revenue could be in jeopardy if existing licenses are canceled. Export licenses typically span several years and prescribe a value of products a company is permitted to ship under them.

CANADA BANNING TIKTOK FROM GOVERNMENT MOBILE DEVICES OVER CONCERNS ABOUT CYBERATTACKS: REPORT

Still, some security analysts say that older generation chips still have military uses, including in precision-guided bombs. The flow of semiconductors through China into Russia despite U.S. export controls banning the provision of such goods to Russia has highlighted the issue.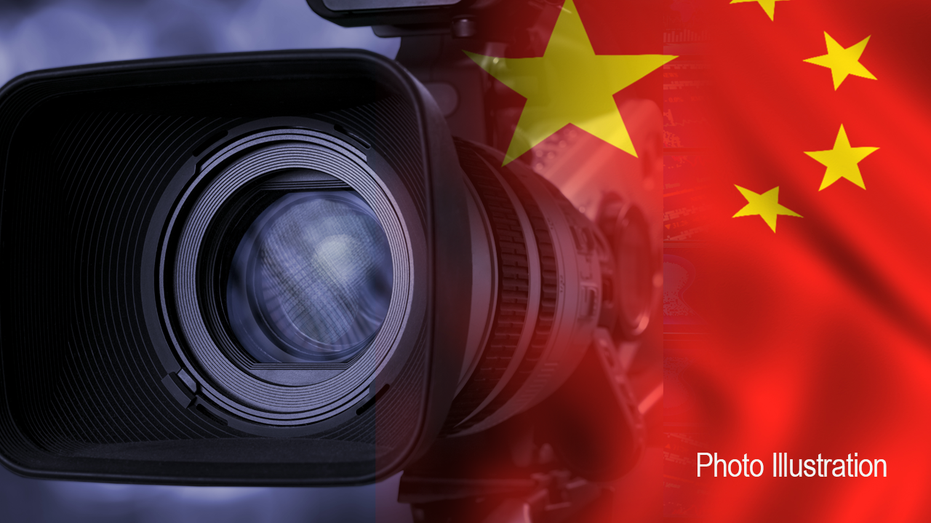 Concerns persist that Chinese technology will be used for espionage.

Chinese officials have repeatedly criticized the sanctions and said Beijing isn't providing material support to Russia for its Ukraine war.

Amid the simmering U.S.-China tensions, policy makers in the administration and on Capitol Hill are scrambling to close what they say are holes in U.S. trade policy that risk providing Western technology to foes such as Iran and Russia and strategic competitors such as China.

Some industry officials say the administration may be considering the Huawei supply ban as leverage in broader negotiations with China, including trade and national security.

But, said Clay Lowery, a former senior national security official now at the Institute of International Finance, a consortium of the world's largest financial institutions, "Influencing China to dial down its economic support of Russia is going to be a tough sell." 

CLICK HERE TO GET THE FOX BUSINESS APP

"That said, Chinese businesses have been careful about their relationships with Russia, since they also want to maintain their relationships with the United States and its Western allies," added Mr. Lowery, who is scheduled to testify Tuesday before a Senate Banking Committee hearing on export controls.  

The Trump administration had also considered revoking existing licenses when it moved to put Huawei on its entity list in 2019, said the former official. It ruled out that action amid concerns raised by the Treasury Department about the potential fallout, this person said, including potential retaliation by Beijing and the loss of revenue that chip makers need to fund research and development.

Dan Strumpf contributed to this article.

Source: Read Full Article