Biden touts tax credits for Canadian-assembled electric vehicles during Ottawa visit
video
Biden touts tax credits for Canadian-assembled electric vehicles
President Biden lauded the Inflation Reduction Act for offering U.S. tax credits on Canadian-assembled electric vehicles during a speech at the Canadian Parliament in Ottawa.
President Biden received thunderous applause in the Canadian Parliament Friday after mentioning that Canadian-assembled electric vehicles are eligible for U.S. tax credits.
The president was touting the Inflation Reduction Act, which was signed into law last August. The legislation invested over $13 billion into electric vehicle initiatives.
"The Inflation Reduction Act, which I admit wasn't bipartisan… represents the single largest commitment in tackling climate in our history," Biden began.
"As a matter of fact, the single largest investment in all of human history. And it's going to spur clean energy investments all over the world and explicitly, explicitly include tax credits for electric vehicles assembled in Canada," Biden said to roaring applause from the Canadian Members of Parliament.
ENERGY GROUP ASKS REPUBLICANS TO INVESTIGATE BIDEN'S INTERIOR SECRETARY OVER ETHICS VIOLATIONS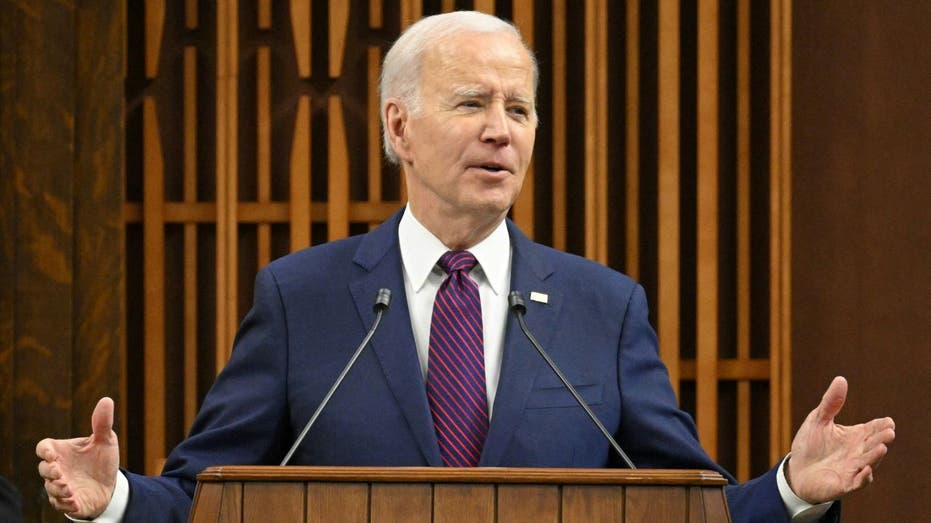 US President Joe Biden addresses the Canadian Parliament in Ottawa, Canada, on March 24, 2023.  (Getty Images / Getty Images)

"There's a simple reason: recognizing how interconnected our auto industries are and our workers are," Biden added while the Canadian politicians clapped. "I am the most pro-union president America has ever had."

The Inflation Reduction Act does not explicitly say that the electric vehicles need to be made in Canada, but rather anywhere in North America. To be eligible for the tax credit, the vehicle must have undergone final assembly in the U.S., Canada or Mexico.

BIDEN ADMIN SIDES AGAINST NATIVE AMERICANS IN CRACKDOWN ON OIL LEASING NEAR INDIGENOUS SITE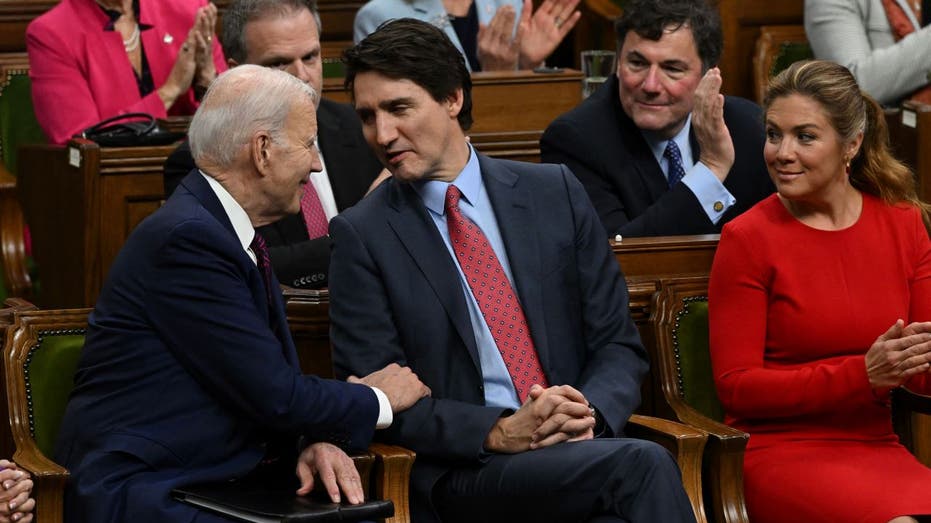 US President Joe Biden speaks with Canadian Prime Minister Justin Trudeau following his address to the Canadian Parliament in Ottawa, Ontario, Canada, on March 24, 2023. (Getty Images / Getty Images)

Biden's remarks come as many Americans are split on whether to use gas-powered or electric vehicles. According to Anderson Economic Group, fuel costs for Internal Combustion Engine (ICE) vehicles were cheaper in the last quarter of 2022 than electric vehicles.

Ford Motor Company president and CEO Jim Farley told "Fox & Friends" co-host Brian Kilmeade on Friday that the U.S. needs to increase its domestic electric vehicle production.

"No one makes more full-size trucks than we do in America. We have to on-shore this stuff," Farley said. "We have to have mines and processing to build a digital economy here in the U.S. We cannot continue to import batteries and rare earth from overseas. We have to move it to America."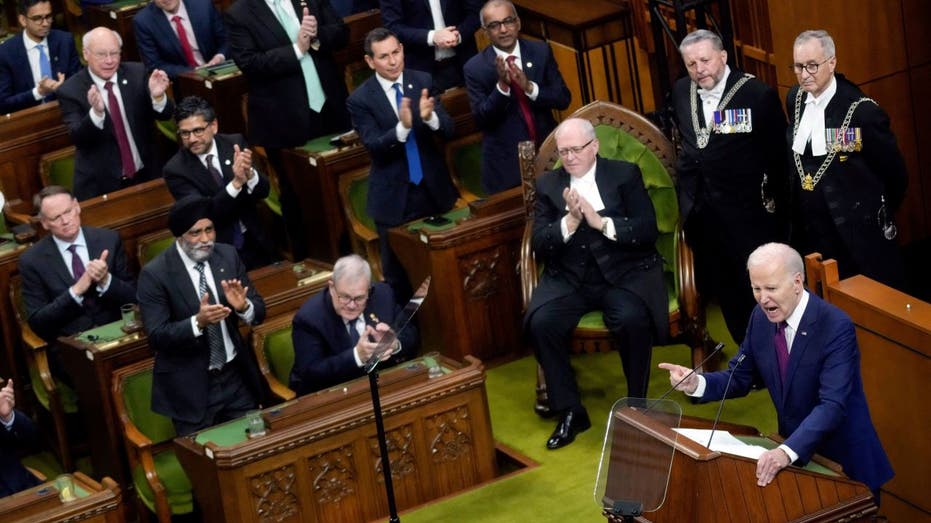 Canadian Parliament representatives clap during President Joe Biden's speech on March 24, 2023. (Andrew Harnick/POOL/AFP via Getty Images / Getty Images)

CLICK HERE TO GET THE FOX NEWS APP

FOX Business reached out to the White House for a statement, but has not heard back.

Source: Read Full Article