Biden says U.S. "getting close" in Pentagon leak investigation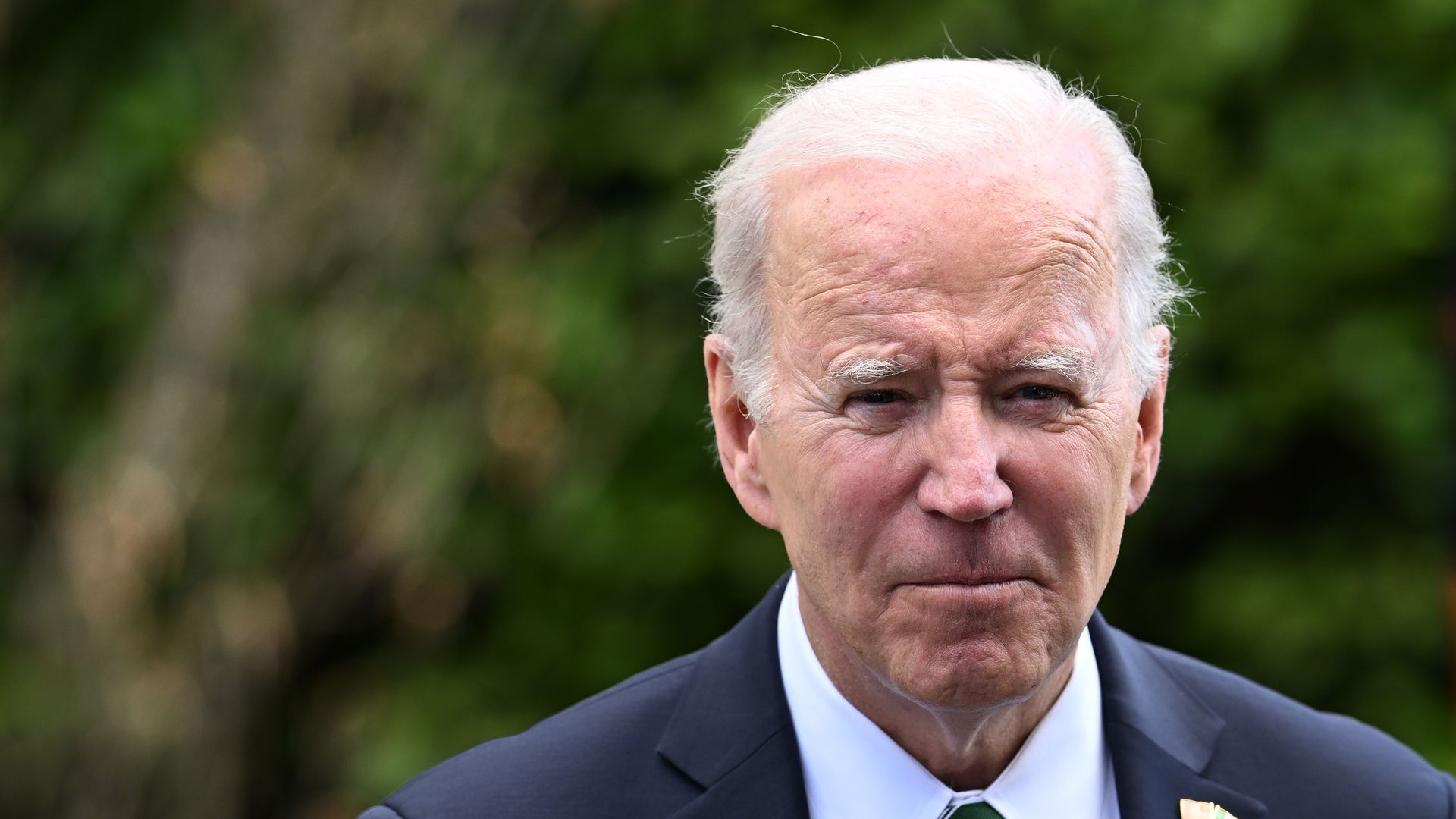 Joe Biden walks in the grounds of the Irish President's official residence Áras an Uachtaráin on April 13 in Dublin, Ireland. Photo: Charles McQuillan/Getty Images
President Biden vowed Thursday that the U.S. is "getting close" to getting answers in the investigation into the leak of a trove of classified Pentagon documents.
Why it matters: The leaked documents contained stunning revelations about the extent of the U.S.' knowledge of Russia's intelligence and security services, but also outline U.S. efforts to spy on some of its allies.
The leak has become the subject of a Justice Department investigation as the U.S. seeks to verify the validity of the documents.
Driving the news: The person behind the leak was a "young, charismatic gun enthusiast" who began sharing the documents with acquaintances in a private chat room on the platform Discord, the Washington Post reported Wednesday.
The leaker, known as "OG," reportedly told the roughly two dozen chat group members — mostly men and boys — that he worked on a military base where he spent part of his day inside a "secure facility that prohibited cellphones and other electronic devices."
The leaker told the group he spent hours annotating classified documents to share with the group, one of the group members told the Post.
The young member said the leaker was suspicious of law enforcement and the U.S. intelligence community and was prone to ranting about "government overreach."
State of play: Biden told reporters in Ireland Thursday that there is a "full blown investigation" by the Justice Department and intelligence community into the leak.
"They're getting close, but I don't have an answer," he added.
Biden added that while he was concerned the leak occurred, but he was reassured that the contents had "nothing contemporaneous that I'm aware of that is of great consequence."
The big picture: Defense Secretary Lloyd Austin told reporters at a press briefing Tuesday that the U.S. took the leak "very seriously."
"We will continue to investigate and turn over every rock until we find the source of this and the extent of it," he added.
Source: Read Full Article