Regional and community banks rally to call for FDIC backup
video
Banking crisis is absolutely stabilizing: Sonenshine
Barron's markets reporter Jacob Sonenshine discusses whether the banking sector is on the brink of a 2008-style bailout on "Varney & Co."
Mid-sized regional banks and their community banking counterparts around the country are calling on the Federal Deposit Insurance Corporation (FDIC) to insure all bank deposits to prevent bank runs like those that toppled Silicon Valley Bank and Signature Bank.
The FDIC ordinarily insures deposits up to a cap of $250,000 per depositor, which leaves balances in excess of that being vulnerable in the event of a bank failure. In response to the recent collapse of Silicon Valley Bank and Signature Bank, federal regulators granted systemic risk exceptions and guaranteed all deposits at those banks – including those that would typically be uninsured.
However, the Treasury Department has signaled that regulators aren't planning to backstop uninsured deposits at banks that aren't granted systemic risk exceptions. The uncertainty created by the bank failures along with federal regulators' response has prompted some customers of mid-sized and community banks to withdraw funds from smaller banks and move them to larger, systemically important banks considered "too big to fail" – a dynamic that could worsen if additional banks fail.
JAMIE DIMON LEADING EFFORTS FOR NEW FIRST REPUBLIC BANK RESCUE PLAN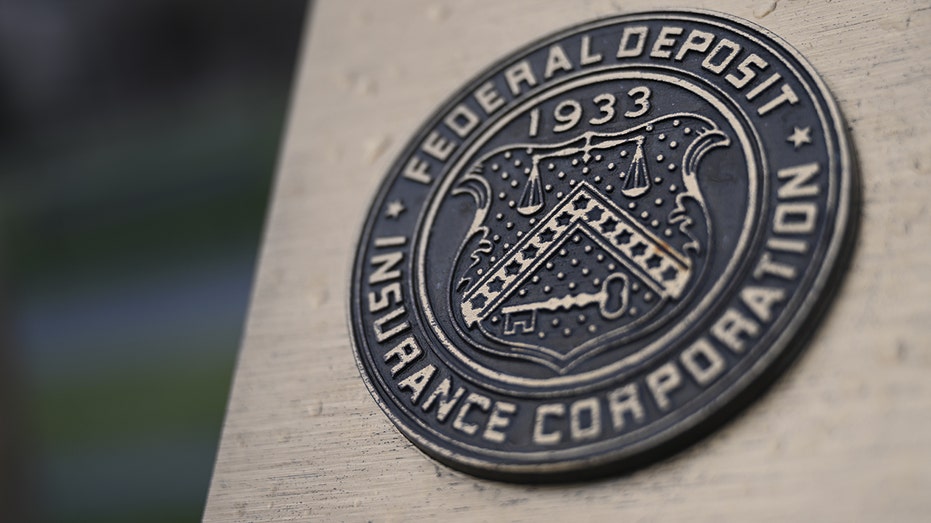 Mid-sized regional and community banks are calling on the Federal Deposit Insurance Corporation to raise its threshold for deposit insurance more than $250,000 for all institutions after regulators granted two exceptions. (Celal Gunes / Anadolu Agency via Getty Images / File / Getty Images)

That has led mid-sized and community banks to urge regulators to take a more evenhanded approach to the issue by guaranteeing all uninsured deposits regardless of the banking institution for the next two years.

Anne Balcer, senior executive vice president and chief of government relations and public policy at the Independent Community Bankers of America (ICBA), told FOX Business that regulators should take a "prudent approach to any changes in FDIC insurance."

"It may make sense for Congress to look at the insurance limit cap and revisit raising it based on metrics demonstrating increasing deposit balances since the previous increase, but the tone coming from Treasury of picking winners and losers defies logic and is largely inappropriate," Balcer added. "If the FDIC decides to provide unlimited deposit insurance for some institutions, even on a limited basis, they cannot discriminate and leave others out, particularly those that have been operating on a safe and sound basis, such as the nation's community banks."

FDIC EXTENDS BID WINDOW FOR SILICON VALLEY BANK ENTITIES
Treasury Secretary Janet Yellen testified that federal regulators aren't planning to backstop uninsured deposits at banks that aren't deemed systemically important. (AP Photo / Jacquelyn Martin / File / AP Newsroom)

The Mid-Size Bank Coalition of America (MBCA) sent a letter to the Treasury Department, FDIC, the comptroller of the currency, and the Federal Reserve to urge regulators to lift the deposit insurance cap for all institutions for two years, according to a report by Bloomberg.

"Doing so will immediately halt the exodus from smaller banks, stabilize the banking sector and greatly reduce the chances of more bank failures," the MBCA letter reportedly said.

Treasury Secretary Janet Yellen said in congressional testimony last week that uninsured deposits will only be backstopped by the government "if a majority of the FDIC board, a supermajority of the Fed board, and I in consultation with the president, determine that the failure to protect uninsured depositors would create systemic risk and significant economic and financial consequences."

NEW YORK BANKCORP SHARES SOAR ON SIGNATURE DEAL
Federal regulators granted a systemic risk exception to backstop all of Silicon Valley Bank's deposits, including uninsured deposits above the FDIC threshold. (AP Photo / Benjamin Fanjoy / File / AP Newsroom)

Sen. James Lankford, R-Okla., noted that could make smaller banks a less attractive destination for depositors with funds above the $250,000 threshold.

He said it sounded as though Yellen is "encouraging anyone who has a large deposit at a community bank to say, 'We're not going to make you whole, but if you go to one of our preferred banks, we will make you whole.'" 

Yellen responded by saying, "That's certainly not something that we're encouraging."

GET FOX BUSINESS ON THE GO BY CLICKING HERE

Congress will hold an oversight hearing next week in the wake of the bank failures. The House Financial Services Committee will hear from Martin Gruenberg, the chairman of the FDIC's board of directors, and Michael Barr, the Federal Reserve Board of Governors vice chair for supervision, in a hearing scheduled for March 29.

Source: Read Full Article