Norfolk Southern's Ohio train cost cleanup minimal as Buttigieg tours region
video
Buttigieg's absence signals Biden doesn't care about Ohio: Rep. Bill Johnson
Ohio Republican Rep. Bill Johnson reacts to reports Pete Buttigieg will visit East Palestine and updates cleanup efforts from the toxic train derailment on 'Cavuto: Coast to Coast.'
U.S. Transportation Secretary Pete Buttigieg will be in East Palestine, Ohio on Thursday after saying he was coming to town to hold the freight rail industry accountable.
In a statement issued by the Department of Transportation yesterday, Buttigieg said "Profit and expediency must never outweigh the safety of the American people."
The U.S. Department of Transportation is doing everything in its power to improve rail safety, "and we insist that the rail industry do the same while inviting Congress to work with us to raise the bar," he added.
STUART VARNEY: TRUMP'S EAST PALESTINE VISIT IS 'SHOWING UP' THE BIDEN TEAM'S 'WEAK RESPONSE'
Trump visit
Former President Donald Trump speaks at the East Palestine Fire Department as he visits the area in the aftermath of the Norfolk Southern train derailment on Feb. 3 in East Palestine, Ohio, Feb. 22, 2023.  (AP Photo/Matt Freed / AP Images)

The transportation secretary's visit will come one day after former President Donald Trump visited the train disaster in East Palestine.

Rep. Bill Johnson (R-Ohio) told FOX Business on Wednesday he thinks "It's way late in the game," and "That is sending a big signal to this community that the administration just really doesn't care."

"The one bright spot in all of this is the collaborative work between the federal EPA, led by Administrator Michael Regan and the state EPA, led by state EPA Director and Vogel," he added. "I can tell you that Norfolk Southern is on the hook to make this right. It was their accident. They caused this."

EPA ORDERS NORFOLK SOUTHERN TO CLEAN UP OHIO TRAIN DERAILMENT SITE
Insurance umbrella
Man takes photos as a black plume rises over East Palestine, Ohio, as a result of a controlled detonation of a portion of the derailed Norfolk Southern trains, Feb. 6, 2023. (AP Photo/Gene J. Puskar / AP Newsroom)

Norfolk Southern has committed to doing "what's right" in paying for all clean-up costs in East Palestine, after the Feb. 3, toxic train derailment. As clean-up expands, the cost to the company remains minimal, likely under $1 billion per estimates.

Norfolk Southern reported record 2022 railway operating revenues of $12.7 billion, up 14%, compared with 2021, driven by an 18% increase revenue per unit. 

Income from railway operations was $4.8 billion, up 8% year-over-year, an annual record.

A Bank of America report on the incident said the accident's impact would likely be reduced given Norfolk's insurance coverage. 

The railroad has third-party coverage for third-party damage above $75 million and below $800 million as well as self-property damage above $75 million and below $275 million, the report stated.

Bank analysts expect damages to remain beneath coverage levels for the incident, and based on similar non-fatal accidents, costs should be well below self-insurance limits.

BUTTIGIEG CALLS FOR SAFETY REFORMS AFTER OHIO TRAIN DERAILMENT

Norfolk Southern Corp
Ticker
Security
Last
Change
Change %
NSC
NORFOLK SOUTHERN CORP.
222.07
-2.53
-1.13%
$40 million to $50 million casualty charge
While the Environmental Protection Agency said that Norfolk Southern is responsible for cleanup in and around the village of East Palestine, near the border with Pennsylvania, Bank of America believes the transportation giant could experience a $40 million to $50 million casualty charge based on prior incidents.

Last week, Norfolk Southern declined comment to FOX Business but issued an update, saying the company had completed more than 400 in-home air tests, implemented an extensive outdoor air-monitoring program, is actively sampling the of East Palestine's drinking water, distributed more than $1.5 million in direct financial assistance to more than 1,000 families, and established a $1 million fund available immediately to the community.

Since the incident, shares for Norfolk Southern have dropped roughly 8% after skidding nearly 10% year-to-date.

GET FOX BUSINESS ON THE GO BY CLICKING HERE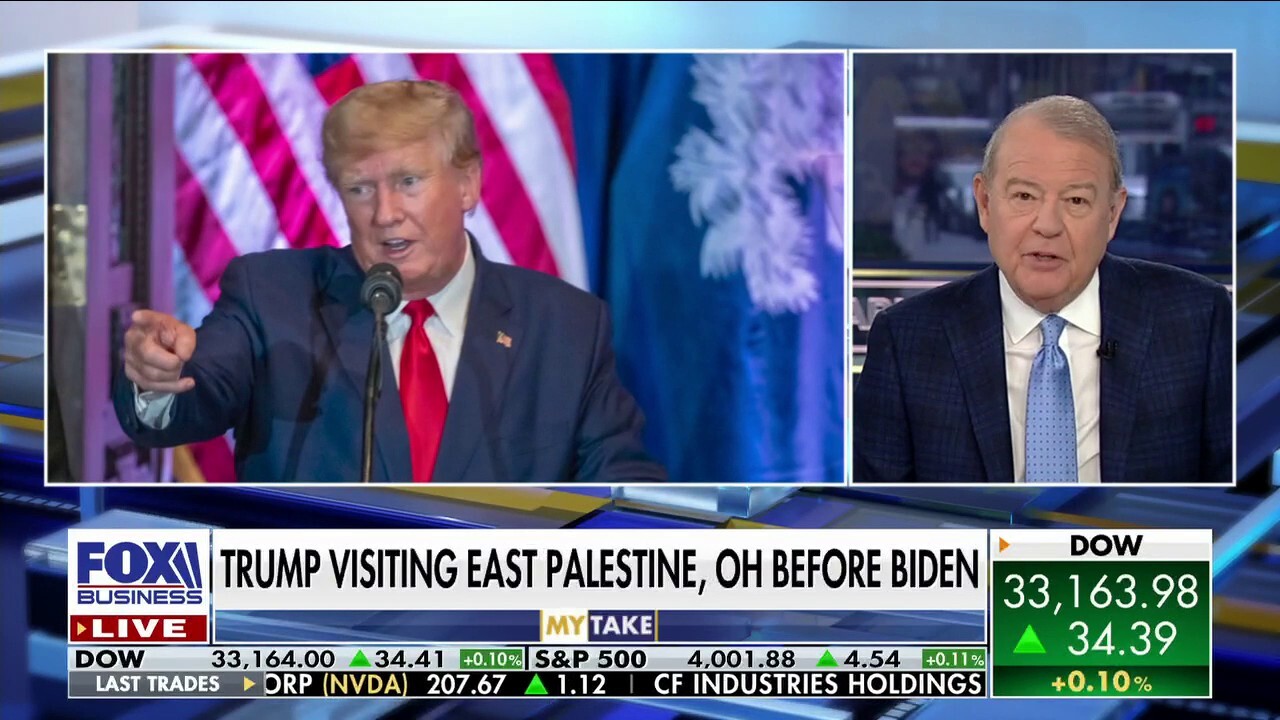 video
Stuart Varney: Trump's East Palestine visit is 'showing up' the Biden team's 'weak response'
FOX Business host Stuart Varney argues Trump's East Palestine visit is a 'major campaign event.'

Source: Read Full Article