Amazon's quarterly sales beat Wall Street estimates
video
Cathie Wood makes a prediction about Amazon's future workforce
Ark Invest's Cathie Wood predicts Amazon will have more robot employees than humans by 2030.
Amazon reported its earnings for the fourth quarter of 2022 on Thursday, which beat Wall Street's estimates on the back of strong sales during the holiday season.
The world's largest online retailer based in Seattle, Washington, announced $149.20 billion in net sales during the fourth quarter, topping analysts' estimates of $145.42 billion per IBES data from Refinitiv. After excluding the $5 billion unfavorable impact due to foreign exchange rates relative to last year, Amazon's net sales were up 12% year-over-year when compared to the fourth quarter of 2021. 
"Our relentless focus on providing the broadest selection, exceptional value, and fast delivery drove customer demand in our Stores business during the fourth quarter that exceeded our expectations—and we're appreciative of all our customers who turned to Amazon this past holiday season," said Amazon CEO Andy Jassy.
AMAZON AXES FREE GROCERY DELIVERY ON SOME PRIME ORDERS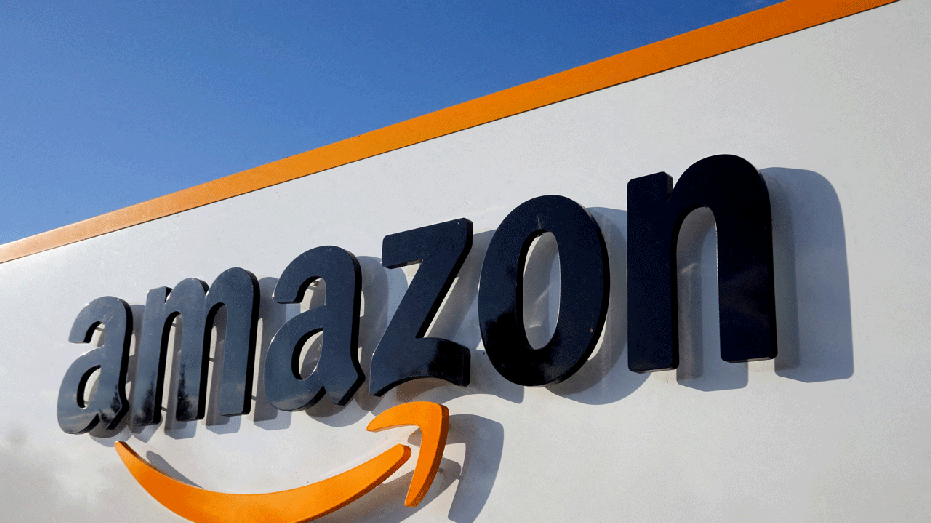 The logo of Amazon is seen at the company logistics centre in Boves, France, August 8, 2018.  (REUTERS/Pascal Rossignol / Reuters)

Sales in North America were up 14% when excluding changes due to unfavorable foreign exchange rates, while international sales were up 5%. Sales in the Amazon Web Services (AWS) segment rose 20% in the fourth quarter year-over-year to $21.4 billion.

Operating income declined to $2.7 billion in the fourth quarter of 2022 compared to $3.5 billion in the fourth quarter of 2021. That figure includes about $2.7 billion of charges for changes in estimates for self-insurance liabilities, impairments of property and equipment and operating leases, and estimated severance costs. Those changes primarily impacted the North American segment.

AMAZON SELLING BAY AREA OFFICES TO UNWIND COVID EXPANSION
Attendees walk through an expo hall at AWS re:Invent 2021, a conference hosted by Amazon Web Services (AWS), on Wednesday, Dec. 1, 2021, at The Venetian in Las Vegas.  (Noah Berger/Amazon Web Services via AP Images / AP Newsroom)

Amazon's net income decreased to $0.3 billion in the fourth quarter compared to $14.3 billion in the same quarter a year ago. That includes a pre-tax valuation loss of $2.3 billion in non-operating expenses from Amazon's investment in electric vehicle maker Rivian Automotive, Inc. A year ago, that investment accounted for a pre-tax valuation gain of $11.8 billion. Rivian announced Monday that it will lay off 6% of its non-manufacturing workforce amid a push to cut costs and get closer to profitability.

GET FOX BUSINESS ON THE GO BY CLICKING HERE

Looking ahead, Amazon said it expects net sales for the first quarter of 2023 to come in between $121 billion and $126 billion, which would represent growth between 4% and 8% compared to the first quarter of 2022. That's largely in line with analysts' expectations of $125.11 billion based on IBES data from Refinitiv.

Amazon is forecasting that its operating income will come in between $0 and $4 billion, compared to $3.7 billion in the first quarter of 2023.

Reuters contributed to this report.

Source: Read Full Article