Savings getting tapped by Americans to make ends meet due to inflation
video
January inflation data comes in hotter than expected
Inflation rose 6.4 percent in January. FOX Business' Cheryl Casone with more.
Unrelenting inflation is continuing to take a toll on Americans.  
About 27% of U.S. households reported taking money out of savings in order to make ends meet, according to new data published in the Country Financial Security Index. More than half of the respondents – about 54% – who tapped their savings said they did so in order to pay for basic expenses like groceries and rent.  
"Inflation has shredded household budgets over the past two years, and not just when it comes to one-off discretionary expenses or special occasions, but for keeping up with day-to-day bills," said Greg McBride, chief financial analyst at Bankrate.com.
WHAT IS A ROLLING RECESSION AND IS THE US ECONOMY CURRENTLY IN ONE?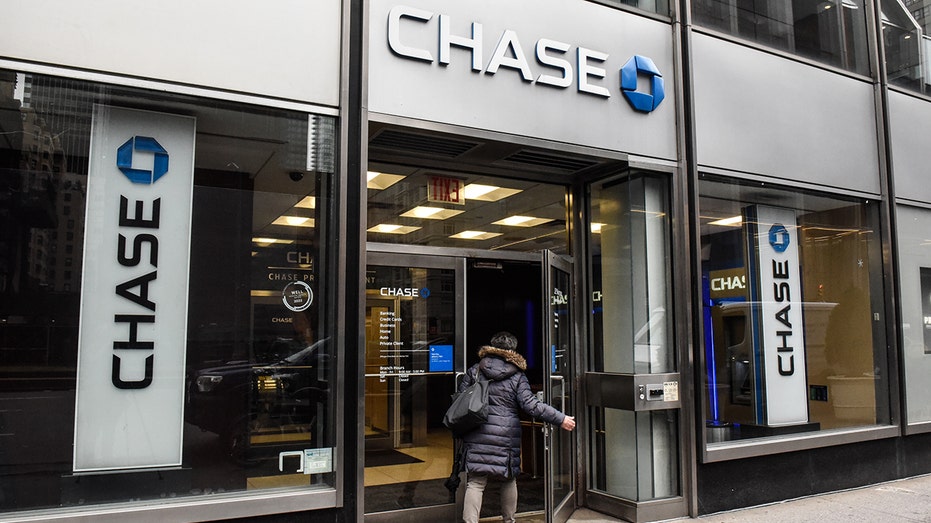 A customer enters a Chase bank branch in New York on Thursday, Jan. 12, 2023. (Stephanie Keith/Bloomberg via Getty Images / Getty Images)

Millions of Americans stashed away extra cash during the pandemic as a result of multiple stimulus checks, boosted unemployment benefits and limited spending options, but those savings are quickly dwindling.

Americans have spent down about 35% of the extra money they accumulated during the pandemic as of mid-January, according to one estimate from Goldman Sachs. By the end of the year, the bank projected that households will have spent roughly 65% of that money.

The data comes as Americans continue to confront the hottest inflation since the 1980s. The Labor Department reported this week that the consumer price index rose 0.5% in January – faster than expected – and is up 6.4% over the past 12 months. While that is down from a peak of 9.1% recorded over the summer, it remains about three times higher than the pre-pandemic average. 

INFLATION STILL OUTSTRIPPING WAGES IN MOST US CITIES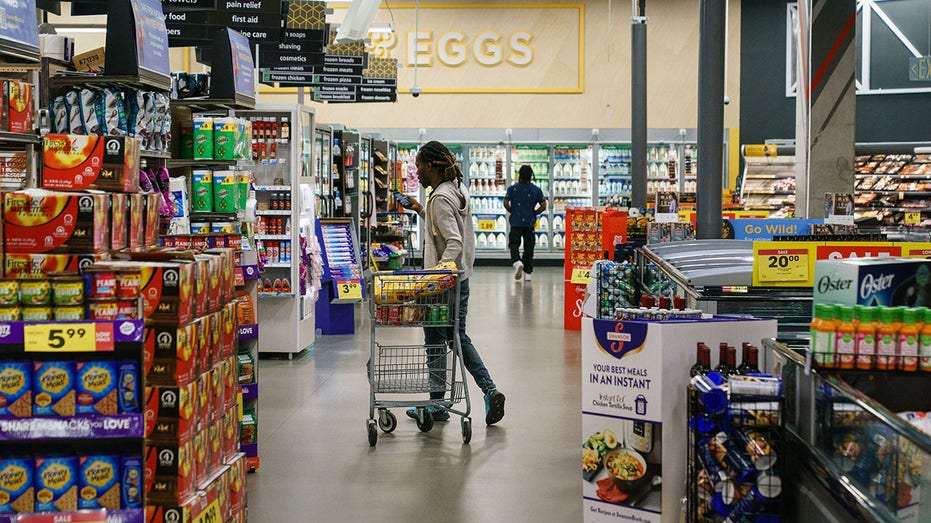 Shoppers are seen in a Kroger supermarket on October 14, 2022, in Atlanta. (ELIJAH NOUVELAGE/AFP via Getty Images / Getty Images)

Consumers are increasingly relying on their savings and racking up credit card debt in order to pay for necessities. The personal savings rate tumbled in December to 3.4% from 7.5% one year ago as households pulled back on spending amid a cloudy economic outlook, the Commerce Department reported last month. That compares to a savings rate of 33.8% in April 2020 at the height of the COVID-19 lockdowns and in the midst of the first round of stimulus payments.

In the last three months of 2022, credit card balances increased by $61 billion to $986 billion, according to the New York Federal Reserve Bank's Quarterly Report on Household Debt and Credit published on Thursday. That smashed the previous high of $927 billion recorded before the COVID-19 pandemic began.

GET FOX BUSINESS ON THE GO BY CLICKING HERE

Total U.S. household debt, meanwhile, climbed to a record $16.9 trillion during the fourth quarter, an increase of 2.4% from the prior three-month period.

Source: Read Full Article