Fund managers most underweight on US stocks since 2005: Bank of America survey
video
January effect causing stocks to march higher in first weeks of 2023: Al Root
Carleton English, Ben Levisohn and Al Root discuss stocks marching higher as 'soft landing' optimism grows, bank earnings and Ford Motor Company's early success in 2023.
Fund managers' allocation to U.S. equities "collapsed" in January to the lowest level since 2005, with 39% saying they are underweight, according to a Bank of America survey published on Tuesday.
Participants in the global fund manager survey said they were "a lot less bearish" than compared to the final quarter of 2022, pushing them to invest in more emerging markets, Europe and cyclical stocks. Allocations to eurozone equities jumped to a 4% net overweight in January compared to a 10% net underweight in December. 
European shares have outperformed their U.S. peers since the fourth quarter of 2022 as China has loosened its strict COVID-19 restrictions and as natural gas prices plunged.
US ECONOMY FACES TURBULENT 2023 AS RECESSION FEARS GROW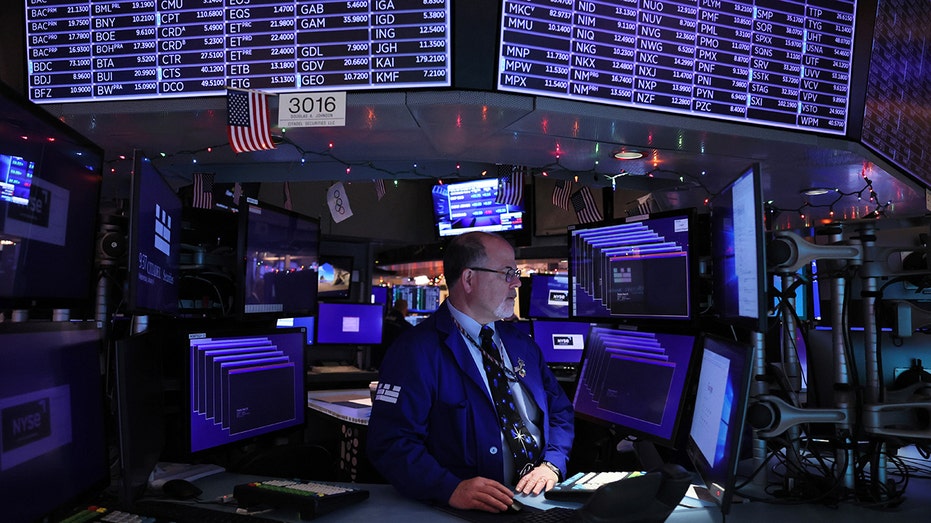 Traders work on the floor of the New York Stock Exchange during morning trading on Jan. 4, 2023, in New York City.  ((Photo by Michael M. Santiago/Getty Images) / Getty Images)

At the same time, investors strayed away from pharmaceuticals, technology and the U.S., according to the strategists led by Michael Hartnett. 

Global growth optimism surged to a one-year high this month, according to the survey, as optimism over cooling inflation and China's reopening buoyed investor hopes. 

Fund managers believe that inflation has peaked. Data released last week showed that the consumer price index climbed 6.5% in December from the previous year, and actually fell 0.1% over the course of the month. 

FED'S PREFERRED INFLATION GAUGE COOLED IN NOVEMBER, BUT PRICES REMAINED STUBBORNLY HIGH

Still, fund managers remain underweight global stocks as risks remain to the economic outlook, Hartnett said. The survey showed that investors are still overweight cash and bonds.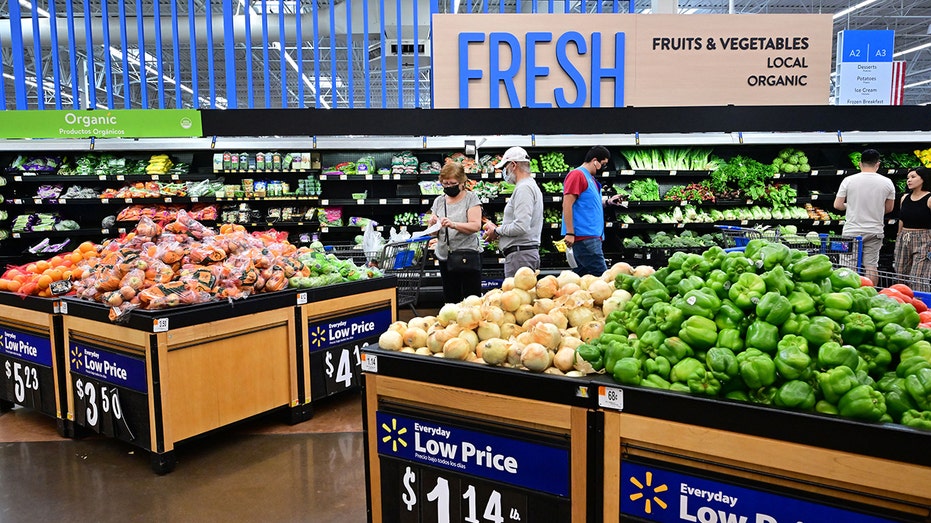 People shop for produce at a store in Rosemead, California, on June 28, 2022. ((Photo by FREDERIC J. BROWN/AFP via Getty Images) / Getty Images)

About 50% of respondents expect a weaker economy over the next year, although that is the least bearish outlook on global growth prospects in a year. The survey, which was conducted from Jan. 6 to 12., included responses from 253 fund managers with $710 billion under management.

Participants also said that monetary policy is too restrictive for the first time since March 2020. They expect interest rates – which are currently at a rate of 4.25% to 4.5% – to peak at 5% in the second quarter of 2023.

GET FOX BUSINESS ON THE GO BY CLICKING HERE 

The survey also showed inflation staying high as the biggest "tail risk" and the top "contrarian trades" as being 'long' stocks, U.S. stocks and tech versus 'short' bonds, emerging market stocks and utilities.

Source: Read Full Article