Binance moved $346M for seized crypto exchange Bitzlato, data shows
video
Sen. Elizabeth Warren, celebrity investor Kevin O'Leary clash over cryptocurrency, money laundering
Massachusetts Sen. Elizabeth Warren got into a back-and-forth with FTX paid spokesman Kevin O'Leary during a Wednesday hearing over whether cryptocurrency facilitates money laundering.
Crypto giant Binance processed almost $346 million in bitcoin for the Bitzlato digital currency exchange, whose founder was arrested by U.S. authorities last week for allegedly running a "money laundering engine," blockchain data seen by Reuters show.
The Justice Department on Jan. 18 said it charged Bitzlato's co-founder and majority shareholder Anatoly Legkodymov, a Russian national living in China, with operating an unlicensed money exchange business that "fueled a high-tech axis of cryptocrime" by processing $700 million in illicit funds.
Bitzlato had touted the laxity of its background checks on clients, the Justice Department said, adding that when the exchange did ask users for ID information, "it repeatedly allowed them to provide information belonging to "straw man" registrants."
Binance, the world's largest crypto exchange, was among Bitzlato's top three counterparties by the amount of bitcoin received between May 2018 and September 2022, the U.S. Treasury's Financial Crimes Enforcement Network (FinCEN) said last week.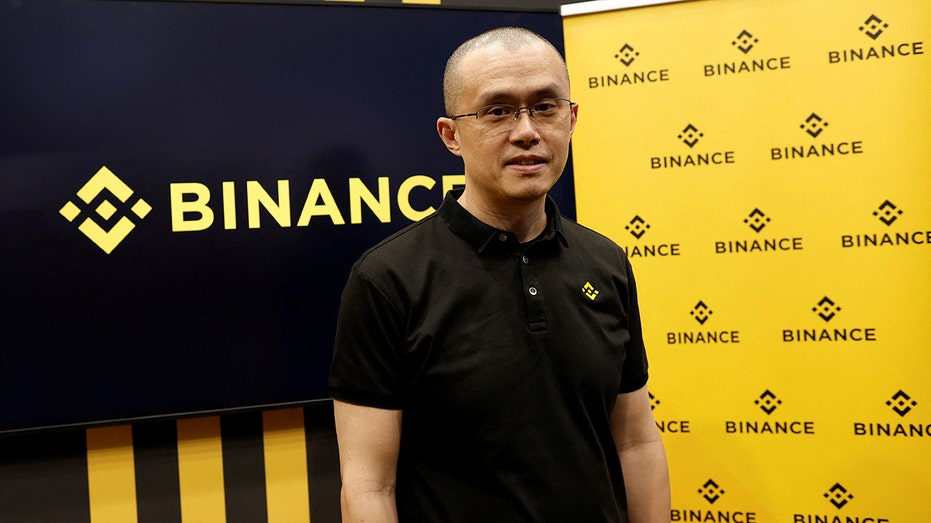 Changpeng Zhao, founder and chief executive officer of Binance, attends the Viva Technology conference dedicated to innovation and startups at Porte de Versailles exhibition center in Paris, France, on June 16, 2022. REUTERS/Benoit Tessier/File Photo (REUTERS/Benoit Tessier/File Photo / Reuters Photos)

BITZLATO CRYPTOCURRENCY FOUNDER ARRESTED, ACCUSED OF ILLEGAL MONEY TRANSFERS WORTH HUNDREDS OF MILLIONS

Binance was the only major crypto exchange among Bitzlato's top counterparties, FinCEN said. It said the others to transact with Bitzlato were the Russian-language darknet drugs marketplace Hydra, a small exchange called LocalBitcoins and a crypto investment website called Finiko, which it described as "an alleged crypto Ponzi scheme based in Russia." FinCEN did not detail the scale of the entities' interactions with Bitzlato.

Hong Kong-registered Bitzlato was a "primary money laundering concern" related to Russian illicit finance, FinCEN added. It will ban the transmission of funds to Bitzlato by U.S. and other financial institutions from Feb. 1. FinCEN said. It did not name Binance or other individual firms among those subject to the ban.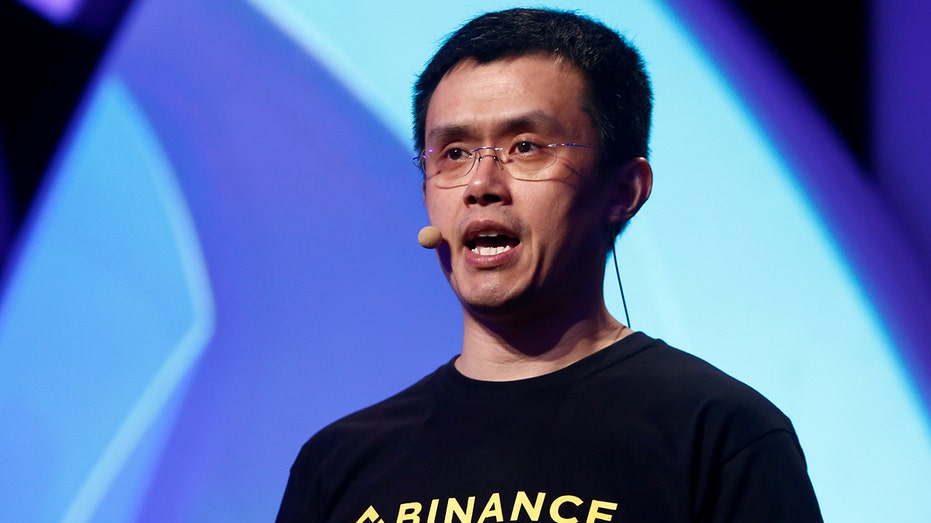 Changpeng Zhao, CEO of Binance, speaks at the Delta Summit, Malta's official Blockchain and Digital Innovation event promoting cryptocurrency, in St Julian's, Malta, on Oct. 4, 2018. REUTERS/Darrin Zammit Lupi ( REUTERS/Darrin Zammit Lupi / Reuters Photos)

A Binance spokesperson said via email it had "provided substantial assistance" to international law enforcement to support their investigation of Bitzlato. The company is committed to "working collaboratively" with law enforcement, they added, declining to give details about its dealings with Bitzlato or the nature of its cooperation with such agencies.

JAMIE DIMON MOCKS CRYPTO, SAYS IT'S A 'PET ROCK'

Bitzlato, whose website says it has been seized by French authorities, could not be reached by Reuters. Legkodymov, has not made any public comment since his arrest in Miami last week and did not respond to emailed requests for comment.

Hydra's operator, who was indicted in the United States, and a lawyer representing Finiko's founder did not respond to requests to comment.
In this March 22, 2019 file photo, an American flag flies outside the Department of Justice in Washington. (AP Photo/Andrew Harnik) (AP Photo/Andrew Harnik / AP Newsroom)

Finland-based LocalBitcoins said it has never had "any kind of cooperation or relationship" with Bitzlato. Some peer-to-peer (P2P) traders at LocalBitcoins "would also have been trading in BitZlato's P2P market", it said, adding that "there have practically been no transactions between LocalBitcoins and BitZlato since October 2022."

 Reuters has no evidence that the Binance, LocalBitcoins or Finiko transactions with Bitzlato, which the Justice Department described as a "haven for criminal proceeds and funds intended for use in criminal activity," broke any rules or laws.

However, one former U.S. banking regulator and one former law enforcement official said Binance's status as one of the top counterparties would focus Justice Department and U.S. Treasury attention on Binance's compliance checks with Bitzlato.

FTX SCANDAL ROCKS FLORIDA SCHOOL DISTRICT; VICTIMS MAY INCLUDE HIGH SCHOOL TEENS

"I wouldn't call it a warning shot over the bow, I would call it a guided missile," said Ross Delston, an independent American lawyer and former banking regulator who is also an expert witness on anti-money laundering issues, referring to FinCEN's citing of Binance and LocalBitcoins.

The Justice Department and FinCEN declined to comment. 

Binance moved over 20,000 bitcoin, worth $345.8 million at they time they were transacted, across some 205,000 transactions for Bitzlato between May 2018 and its closure last week, according to a review of previously unreported data. The figures were compiled by leading U.S. blockchain researcher Chainalysis and seen by Reuters.

Bitcoin worth about $175 million was transferred to Binance from Bitzlato in that period, making Binance its largest receiving counterparty, the data show.

About $90 million of the total transfers took place after August 2021, when Binance said it would require users to submit identification to combat financial crime, according to the data from Chainalysis, which declined to comment. Such checks, Binance said in a blog last year, tackle "the funding and laundering of money from illicit activities." Reuters could not determine whether Binance enforced its ID requirements with Bitzlato.

DARKNET MARKET

Chainalysis, which is used by U.S. authorities to track illicit crypto flows, had warned in February of last year that Bitzlato was high risk. In a report, Chainalysis said nearly half of Bitzlato's transfers between 2019 and 2021 were "illicit and risky," identifying almost $1 billion in such transactions.

The U.S. action against Bitzlato comes as the Justice Department investigates Binance for possible money laundering and sanctions violations. Some federal prosecutors have concluded that the evidence collected justifies filing charges against executives including founder and CEO Changpeng Zhao, Reuters reported in December.

Reuters could not establish whether Binance's dealings with Bitzlato are under review.

Binance, which does not reveal the location of its core exchange, has processed at least $10 billion in payments for criminals and companies seeking to evade U.S. sanctions, Reuters found in a series of articles last year based on blockchain data, court and company records. 

SAM BANKMAN-FRIED TWEETS AWAY WHILE UNDER HOUSE ARREST

The reporting also showed that Binance intentionally kept weak anti-money laundering controls and plotted to evade regulators in the United States and elsewhere, according to former executives and company documents.

Binance disputed the articles, calling the illicit-fund calculations inaccurate and the descriptions of its compliance controls "outdated." The exchange said last year it is "driving higher industry standards" and that it is seeking to improve its ability to detect illegal crypto activity.

Both Binance and Bitzlato were significant counterparties of the world's largest darknet drugs marketplace Hydra. The Russian-language site was shut down by U.S. and German authorities last year. The Justice Department said Bitzlato exchanged more than $700 million in crypto with Hydra, either directly or through intermediaries.

CLICK HERE TO GET THE FOX BUSINESS APP

In an article published last June, Reuters reviewed blockchain data that showed that buyers and sellers on Hydra used Binance to make and receive crypto payments worth around $780 million between 2017 and 2022. A Binance spokesperson said at the time that the Hydra figure was "inaccurate and overblown."

Source: Read Full Article