As Tesla ignites an EV price war, suppliers brace for Musk seeking givebacks
video
Tesla looks to be the winner 'in this price war': Gary Black
The Future Fund managing partner Gary Black says he isn't worried about electric vehicle competition entering the auto market.
Tesla Inc suppliers are bracing for pressure from Chief Executive Elon Musk and his team to cut their prices further after the electric car leader aggressively slashed vehicle prices in a slowing economy, industry officials who work with the automaker and its suppliers said. 
The suppliers saw as ominous last month's comments by Tesla Chief Financial Officer Zach Kirkhorn that the carmaker was "attacking every other area of cost" including the supply chain, and would work closely with suppliers. During Tesla's earnings conference call last week, Musk said a recession could lead to "meaningful decreases" in almost all its input costs.
"It is never good for suppliers when (automakers) cut vehicle prices because that pressure rolls downhill," said Dan Sharkey, an attorney who represents suppliers to Tesla and other automakers. "I never like it, because I know eventually they're going to try to get it out of one of us."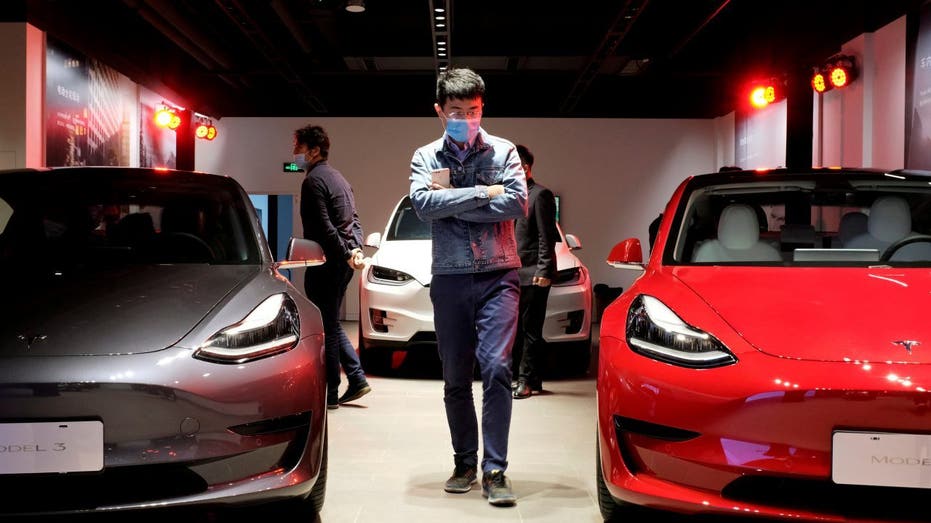 A man wearing a face mask following the coronavirus disease (COVID-19) outbreak walks by Tesla Model 3 sedans and Tesla Model X sport utility vehicle at a new Tesla showroom in Shanghai, China May 8, 2020.  (REUTERS/Yilei Sun / Reuters Photos)

"My message is, there's not going to be any room there," added the co-founder of Brooks Wilkins Sharkey & Turco. "Many suppliers are financially struggling."

TESLA CONFIRMS JUSTICE DEPARTMENT REQUEST FOR AUTOPILOT DOCUMENTS

Most Tesla suppliers, which include battery makers Panasonic, LG Energy Solution, and CATL, as well as Italian casting machine maker IDRA Group, avoid discussing the carmaker publicly due to confidentiality agreements.
Ticker
Security
Last
Change
Change %
TSLA
TESLA INC.
181.41
+8.19
+4.73%
F
FORD MOTOR CO.
13.80
+0.29
+2.18%
Tesla's cost-reduction efforts come after it aggressively cut vehicle prices last month, prompting U.S. rival Ford Motor Co to follow suit. That threatens to erode Tesla's profit margins, which are the largest in the industry.
Elon Musk, Tesla CEO, attends the opening of the Tesla factory Berlin Brandenburg in Gruenheide, Germany, Tuesday, March 22, 2022. The first European factory in Gruenheide, designed for 500,000 vehicles per year, is an important pillar of Tesla's fut ((Patrick Pleul/Pool via AP) / AP Newsroom)

While the resulting pressure on suppliers to cut their prices is not new, one executive at a Tesla supplier who asked not to be identified said the EV leader during the COVID-19 pandemic had focused more on delivery over pricing and was willing to even pay more to get parts faster. He worries the comments on last month's earnings conference call signal that may change.

Tesla did not immediately respond to a request for further comment on its suppliers.

GM CEO BARRA SAYS THERE'S NO NEED TO CHASE TESLA, FORD EV PRICE CUTS

'SUPPLIERS ARE NOT CHARITIES'

While Tesla and other automakers enjoyed higher vehicle prices and strong margins during the pandemic, suppliers were not able to fully pass along higher costs and their margins fell, according to a study by consultancy Bain. Automakers' profit margins were nearly 3 percentage points higher than suppliers in the third quarter of last year.

More price cuts could be painful in a sector where some suppliers are already struggling, industry officials said.

For example, Gissing North America, which had counted Tesla as its biggest customer, filed for bankruptcy last year, partly due to high labor costs and commodity pricing, said Steven Wybo, chief restructuring officer of the Michigan-based maker of acoustic systems and headliners for car ceilings.

"There's certain things that I think will ease, but there's this labor component that's built in to the price of everything, and I don't see that easing any time soon and potentially never," he said.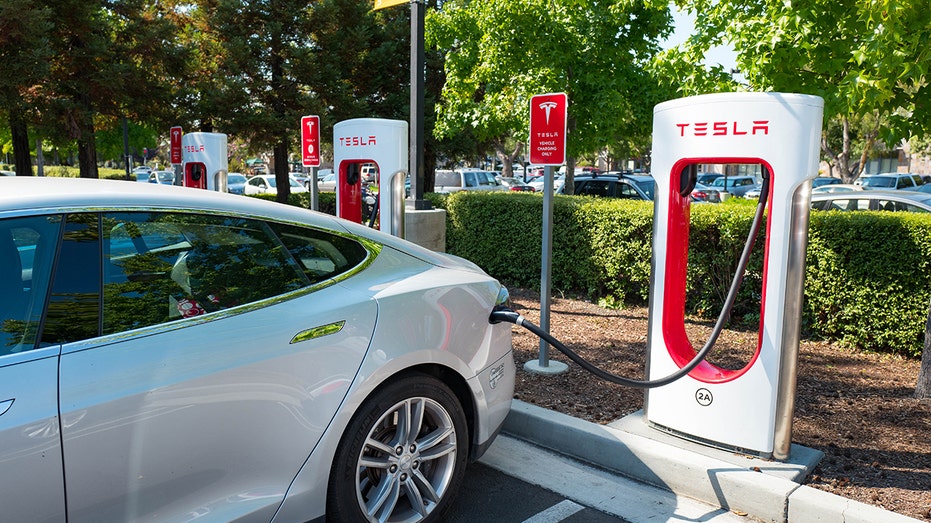 Tesla automobile plugged in and charging a Supercharger rapid battery charging station for the electric vehicle company Tesla Motors, in the Silicon Valley town of Mountain View, California, August 24, 2016. (Smith Collection/Gado/Getty Images / Getty Images)

Sharkey, the supplier attorney, warned: "All of these suppliers are not charities. They need to make money and if they lose money, then they're in financial distress."

AMERICANS STRUGGLING TO MAKE CAR PAYMENTS IS HIGHEST SINCE GREAT RECESSION

Musk may seek to reassure suppliers that any potential losses they suffer in lower pricing will be made up in higher volume, industry officials said.

Nevertheless, some suppliers are increasing prices due to material cost inflation.

NXP Semiconductors said on Tuesday it is increasing the prices it charges customers, citing higher input costs of their own. NXP has not disclosed it is a Tesla supplier, but analysts said a teardown of Tesla vehicles shows that to be the case.
Ticker
Security
Last
Change
Change %
NXPI
NXP SEMICONDUCTORS NV
193.94
+9.63
+5.22%
"Honestly, we don't have a lot of pushback from the car companies," NXP CEO Kurt Sievers told Reuters on Tuesday.

Tesla could negotiate cost reductions with suppliers through "shared" efficiencies or by simply twisting the suppliers' arms and taking some of their profit away, a former Tesla executive told Reuters.

GET FOX BUSINESS ON THE GO BY CLICKING HERE

"Tesla will now be doing what every other (automaker) has been doing for decades," said the executive, who asked not to be identified.

Tesla will face resistance, industry officials warn.

"They will get a lot of pushback from suppliers to cut costs," said industry consultant Laurie Harbour, who works with suppliers.

Source: Read Full Article