As prices keep rising, more Aussies worry about their retirement
Its common knowledge that rapidly rising prices reduces the spending power of our savings. However, unless you are already retired, it is likely you haven't given much thought as to how it may affect your retirement nest egg.
The Association of Superannuation Funds of Australia (ASFA) estimates that in the June quarter this year a home owning couple needed to earn about $66,725 a year to pay for a "comfortable" retirement by the age of about 65, compared to $63,352 a year earlier – a rise of more than 5 per cent.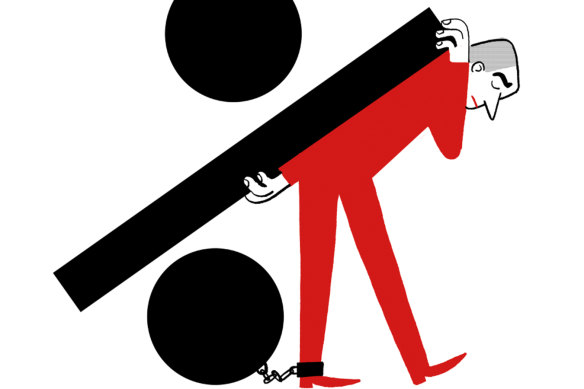 Many people have little idea of how much they will need in retirement, a survey by AMP showsCredit:Simon Letch
With inflation showing little sign of peaking, it is reasonable to assume that ASFA's figures for the September quarter will see those numbers move higher again. Simultaneously, more and more Australians are worried that they won't have enough money to retire comfortably.
What is needed to pay for a comfortable retirement varies as people's expectations of their lifestyles when they stop working, along with their financial means while still employed.
Estimates of how much is needed differ. Results vary between online retirement calculators, including the Moneysmart website that is maintained by the Australian Securities and Investments Commission, or the estimates of ASFA.
"Regardless of whether a particular benchmark [how much is needed] is spot on or not, it is good that we have the conversation, and it is good that people are thinking about it," says Ben Hillier, AMP's general manager retirement solutions.
An AMP survey of 2000 people finds that almost half do not know how much they will have, or need, at retirement. Broadly, concerns about retirement have also escalated, with those worried they will not have enough to retire increasing to three-in-five Australians, up from two-in-five in 2020.
Over the same two-year period, the number of people who believe they will need to work longer has risen by more than 10 per cent, while one-in-five do not believe they will achieve their desired standard of living in retirement.
Hillier says people are uncertain of how long they will live, and of what future markets will look like. Many have lived through the global financial crisis, and are fearful of what could be the worst-case scenarios.
Women are significantly more concerned than men across the key measures of retirement concerns: not having enough, needing to work longer and not being able to maintain the desired retirement lifestyle.
Seventy per cent of women told the survey they are concerned they will not have enough to retire, compared to 56 per cent of men.
Age pension payments kick in as we age to make up a larger portion of retirement income as our private savings run down. Cost-of-living increases are offset by the age pension, which is indexed in line with inflation.
However, those who are self-funded, or partly self-funded as they pick up a part-age pension, are mostly relying on investments, particularly sharemarkets, to generate retirement income. Share prices tend to underperform during periods of high inflation, as they are doing now.
Hillier says the first step to gain confidence about the future state of your nest egg is to clarify your financial position and then to set goals, such as the type of lifestyle you expect in retirement.
He says retirement can be a complex transition. He advises people to take advantage of trusted online resources to educate yourself, and if you need further assistance, speak to your superannuation fund or a financial adviser.
Advice given in this article is general in nature and is not intended to influence readers' decisions about investing or financial products. They should always seek their own professional advice that takes into account their own personal circumstances before making any financial decisions.
Most Viewed in Money
From our partners
Source: Read Full Article