Arizona university union works demand $25 minimum wage
video
Teachers union Randi Weingarten admits remote education was a bust
Fox News contributor Liz Peek discusses Teacher Union head Randi Weingarten finally admitting to the detrimental effect of remote education on 'Fox Business Tonight.'
A union at the University of Arizona is demanding that the campus-wide minimum wage increase to $25 per hour by 2025.
The petition by the United Campus Workers of Arizona states that "all campus workers in Arizona, whether university employees or contracted laborers, must be paid a thriving wage, not a poverty wage. This goes hand in hand with the University of Arizona's mission to continuously improve and innovate."
In making the demand, the union says that "We cannot solve grand challenges unless our basic needs are met."
According to the union, a minimum wage of $25 per hour on campus would benefit "at least 4,000 workers."
TEACHER UNION CONTRACTS AIMED TO INDOCTRINATE STUDENTS IN 'LEFTIST IDEAS,' PROMOTED RACE-BASED HIRING: REPORT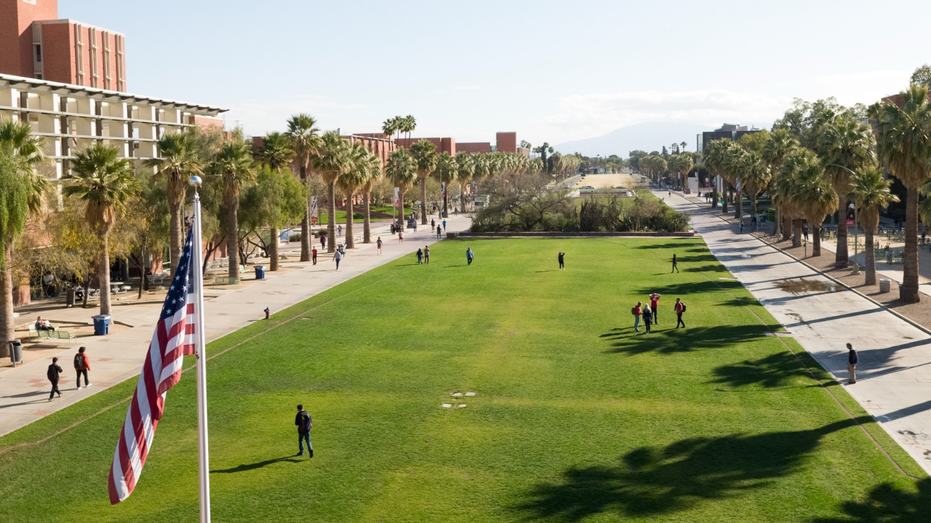 University of Arizona campus (University of Arizona / Fox News)

The petition has gathered 570 signatures so far.

"Across our communities, we have seen significant increases in housing costs, gas, and food expenses. The current inflation rate is ten percent in Arizona, and workers' wages are not increasing to meet the increasing expenses of living in the area. These costs do not include any medical emergencies or unexpected expenses, or situations we will all face at some point in our lives," the petition states.

BIDEN'S 'FISCALLY DEMENTED' INSULT AT GOP FITS PATTERN: 'ONE OF THE MOST DIVISIVE PRESIDENTS'

Other campus unions across the country are also demanding higher wages.

At the University of California, Berkeley, the United Auto Workers union successfully negotiated a 66% pay increase for some workers on campus.

Campus Reform first reported on the petition.

CLICK HERE TO GET THE FOX NEWS APP

The University of Arizona didn't respond to a request for comment from Fox News Digital.

Source: Read Full Article