Tron Takes the Spot within Best Crypto Performers Ahead of Massive Selloff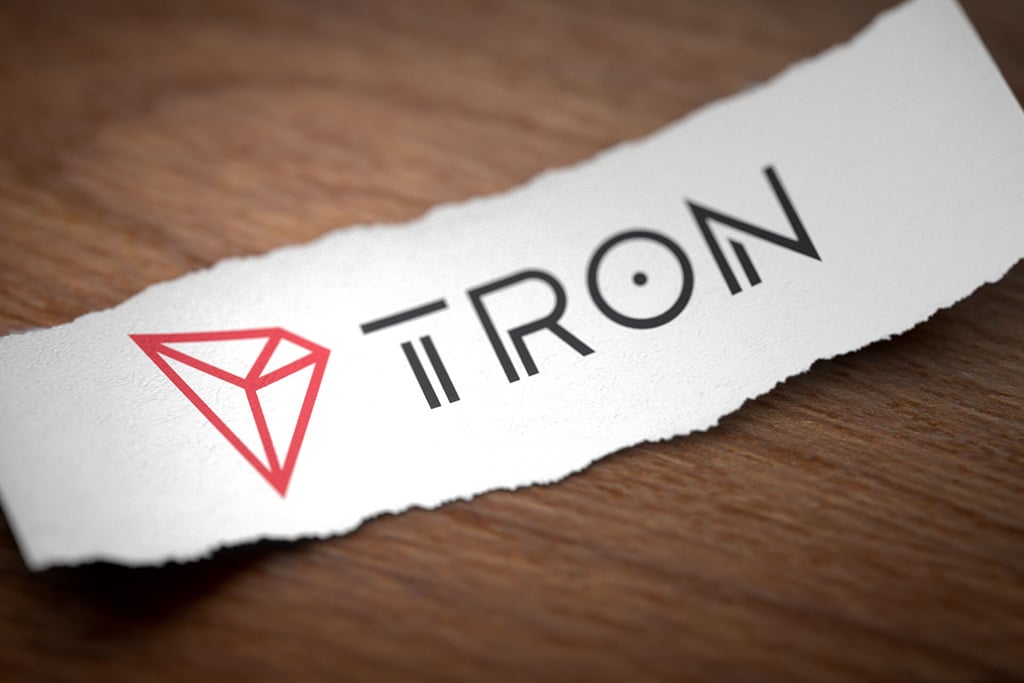 Photo: QuoteInspector
The beginning of 2019 has become rather busy for blockchain platform Tron. On January 4, peer-to-peer torrent client BitTorrent acquired by Tron announced creating its native token, BitTorrent (BTT), that would run on the Tron protocol.
The new token will be used by BitTorrent's 100-million client base to pay for higher network speed and faster downloads. BTT will be available for non-U.S. users on Binance Launchpad, the token sale platform operated by a well-known cryptocurrency exchange Binance.
Later, TRON chose a person to join the team as its first chief compliance officer. As was reported by Coinspeaker, David Labhart, the former SEC attorney, will help Tron build effective interaction with financial authorities as its first head of compliance.
Last weekend has been lucky for TRON's token TRX as well. The token's trading results have become the best, with the token included in top 10 performers of the past week. The TRX price decreased a little after other currencies suffered drops, and by now, it has already recovered, having gained about 10%. Currently, the coin continues its growth, and its price makes up $0.0238 per token as shown by CoinMarketCap.
Not everything is as smooth for TRON as it seems. The company has some problems as it has faced price pump accusations. On January 4, TRON's accelerator competition closed with $1 million in prize money to be won. After the event, some participants complained that the company was misleading them. As Reddit reported, TRON delayed its winner announcement and then changed prize payouts. There were complaints about the cut in the minimum prize size from $5,000 to $1,000, casting doubt on whether the prize money would be fully distributed.
TRON's founder Justin Sun was reached out on Twitter for a comment:
Devs complaining on discord about the accelerator competition. Prizes being reduced, clones winning, no pubic announcement of winners, non-mainnet dapps winning despite rules. Any comment? Wait for nitron2019?
— Gary McFarlane (@gary_mcfarlane) January 13, 2019
Later, Sun published a post, referring to the response to all the complaints.
Have questions about #TRONAccelerator? See our response to recent community Qs here ? https://t.co/WtuJExrBkm? $TRX #TRON
— Justin Sun (@justinsuntron) January 14, 2019
TRON's Upcoming Summit
TRON is a blockchain-based decentralized protocol that aims to construct a worldwide free content entertainment system with the blockchain and distributed storage technology. The protocol allows each user to freely publish, store and own data, and in the decentralized autonomous form, decides the distribution, subscription, and push of contents and enables content creators by releasing, circulating and dealing with digital assets, thus forming a decentralized content entertainment ecosystem.
Despite some problems that the company has after accelerator competition, TRON is actively preparing for its niTRON Summit 2019 that is scheduled to take place on January 17-18, 2019 in San Francisco, United States. The main idea of the event is to continue fostering innovation within the blockchain industry and to tell the audience what is happening in this space right now.
The summit will bring industry experts, regulators, and entrepreneurs together to discuss new opportunities for blockchain and to establish valuable business contacts that may become a ground for new cutting-edge projects.
Source: Read Full Article