Top 3 Metaverse Crypto Coins Below $8 Million Market Cap to Watch in May 2022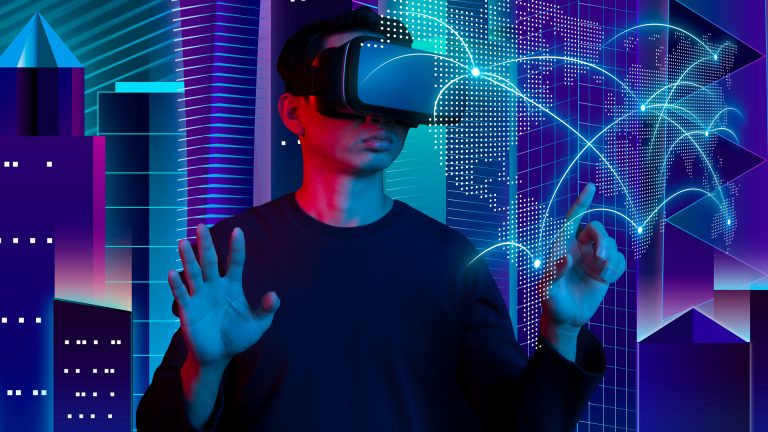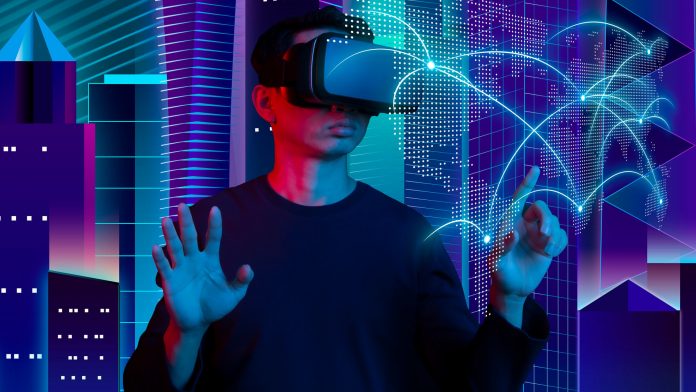 Cryptocurrency markets continue to trade sideways this weekend, with Bitcoin and Ethereum managing to hold support. Metaverse crypto coins are highly undervalued, making it an excellent opportunity to accumulate and Dollar-Cost Average various projects that could show significant price growth once the market stabilizes. Let's look at our pick of the top three Metaverse crypto coins with a market cap below $10 million to watch in May 2022, ordered by the current market capitalization, lowest to highest.
#3 Polychain Monsters (PMON) – $5.9 million
Launched in March 2021, Polychain Monsters (PMON) is a top-rated Pokemon-inspired Metaverse and NFT crypto coin featuring a monster hunter enabling users to collect cute creatures called Polymons. Polychain Monsters allow users to purchase booster packs on the platform, each containing various NFT cards with unique attributes and rarities.
Each booster pack costs 1 PMON, roughly $1.74 at writing, which is extremely affordable right now. If you're a fan of Pokemon and NFTs, we recommend purchasing a pack since the experience is similar to buying a Pokemon card pack, and it's fun collecting all the creatures. Those lucky enough can get their hands on powerful and unique breeds that could be sold on the marketplace for a profit.
The project is cross-chain compatible with the Polygon, Ethereum, and BNB chains. The Polychain Monsters game involves users collecting NFT creatures, taking on battles, completing quests, and earning rewards on the platform.
Polychain Monsters has a robust community with over 2 million booster packs that have been opened already, speaking to the tremendous long-term potential of Polychain Monsters. In addition, even with the recent crypto bear market, PMON is up over 8% in the past 24 hours and over 16% in the past week.
PMON is the primary utility asset on the platform, enabling users to buy booster packs on the platform, earn rewards, and participate in its Metaverse.
You can purchase PMON on PancakeSwap, KuCoin, Gate.io, SushiSwap, LBank, MEXC, Hoo, etc.
#2 vEmpire DDAO (VEMP) – $6.3 million
Launched in September 2021, vEmpire DDAO (VEMP) is one of the leading Metaverse gaming guilds built with a DAO at its core. vEmpire DDAO features a unique collection of staking pools where users can stake their ERC-20 or BEP-20 Metaverse tokens, such as SAND, APE, and more, to earn significant rewards on their holdings.
Moreover, vEmpire DDAO includes a unique play-to-earn trading card game featuring NFT-based cards called vEmpire: The Beginning. Users can find its NFT collection on OpenSea, which provides exceptionally well-designed NFts that are relatively affordable and can be purchased for as low as 0.075ETH, roughly $150.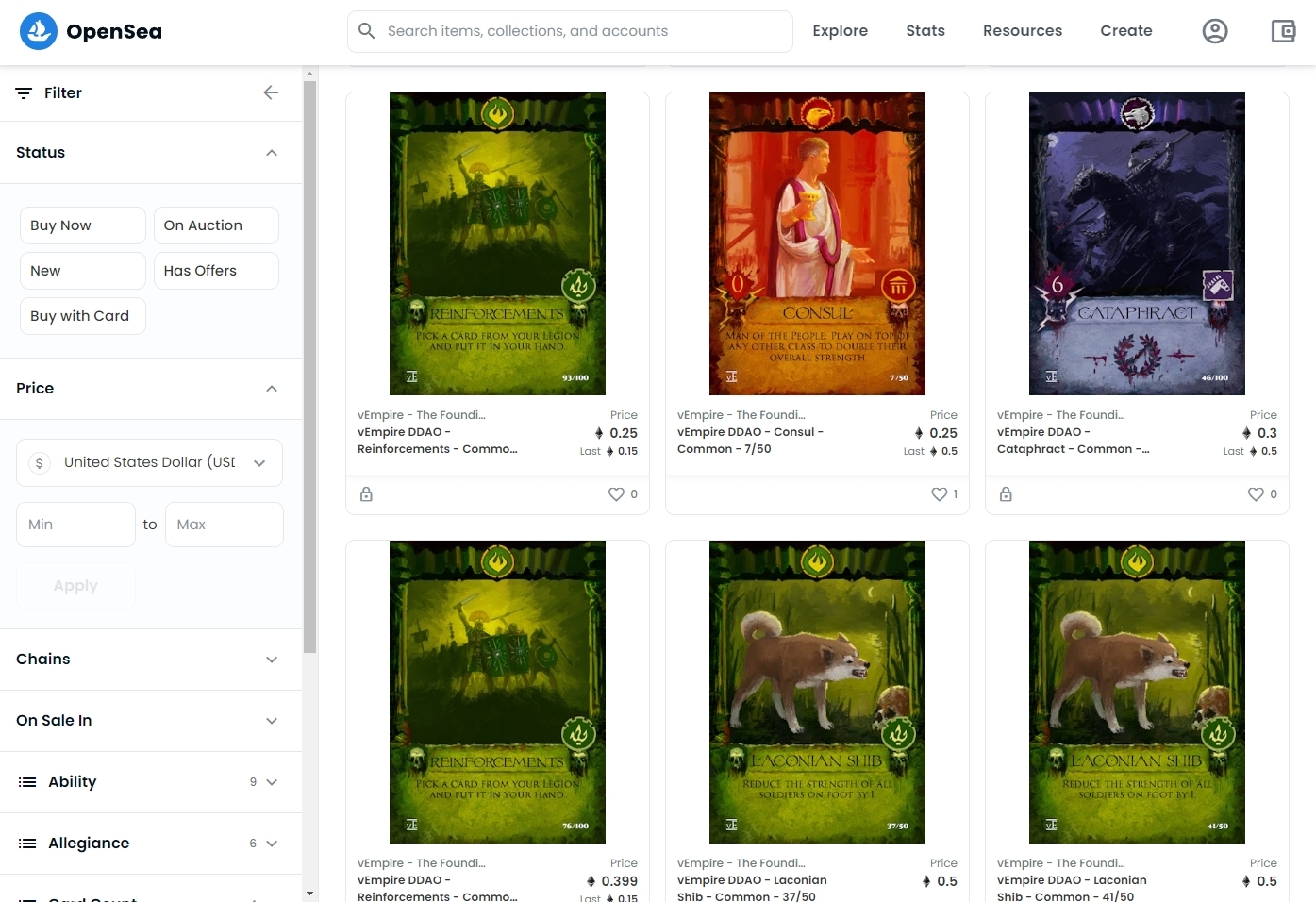 vEmpire's OpenSea collection currently features over 500 items with 117 owners. The total trading volume is 170 ETH, roughly $334k at writing.
The gaming guild's mission is to fully decentralize the Metaverse, looking to empower its members to stake their assets on the platform to start earning rewards.
With the current market cap of $6.3 million, VEMP is highly undervalued. Even with the recent cryptocurrency bear market, the token managed to stay at the same price over the past seven days, currently trading at $0.036.
The primary utility asset on the platform is VEMP, which includes both ERC-20 Ethereum and BEP-20 BNB versions. Users can utilize VEMP for rewards, governance, and staking.
You can buy VEMP on MEXC, PancakeSwap, BitMart, Gate.io, CoinW, etc.
#1 EPIK Prime (EPIK) – $7.6 million
Launched in August 2021, Epik Prime (EPIK) is a top-rated NFT marketplace featuring functional NFTs for a wide range of AAA game titles and brands. Epik PRime includes over 1000 collections, and we recommend checking out its marketplace as you're bound to find a collection for a game you didn't even know integrated NFTs.
Epik's unique selling point is that its NFTs are not only authenticated and fully licensed with top gaming brands but also include unique in-game utilities such as character modification, cosmetics, and more.
Epik Prime is also building its Metaverse, dubbed the Epikverse, which will consist of a collection of VR spaces and a network of games, providing an engaging and immersive experience to players.
Epik is the primary utility token on the platform, which includes both ERC-20 and BEP-20 versions. Epik's utility includes interacting with its upcoming Metaverse and purchasing NFTs on its platform.
The EPIK token is doing surprisingly well this week, rising by over 14% in the past seven days. With the current market cap of $7.6 million, we recommend keeping a close eye on this project as it could show significant price growth once the crypto bear market reverses.

You can purchase EPIK on KuCoin, PancakeSwap, Uniswap, Huobi Global, Bitrue, BKEX, etc.
Disclosure: This is not trading or investment advice. Always do your research before buying any cryptocurrency.
Follow us on Twitter @nulltxnews to stay updated with the latest Metaverse news!
Image Source: shutjane/123RF
Source: Read Full Article