Pro-XRP Lawyer Believes There is a 'Bad News for Ripple'
Attorney Raises Concerns Over Ripple's Legal Strategy and Potential Regulatory Implications
Attorney Fred Rispoli has responded to a recent news report regarding the certification of an investor class in a cryptocurrency securities lawsuit against Ripple Labs Inc. The lawsuit revolves around virtual token losses suffered by investors.
Despite the company's opposition to the certification, the class fulfilled the necessary requirements, as stated by Judge Phyllis J. Hamilton of the US District Court for the Northern District of California on June 30.
This development raises questions about Ripple Labs' legal strategy and the potential implications of a ruling in this case, especially if it contradicts the regulatory stance in New York. CEO brad garlinghouse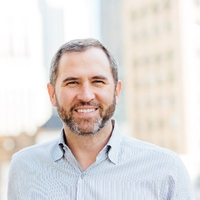 brad garlinghouse ceo at ripple Brad Garlinghouse is one of the world's largest crypto payments processors; he is an extremely popular name across the global crypto landscape. He has previously served as the CEO of Hightail, a file-sharing service, and is also an active angel investor. He is currently serving as the CEO of financial technology company Ripple Labs. He joined Ripple as COO in April 2015, answering to the CEO and prime supporter, Chris Larsen. He was elevated to CEO in December 2016.

Previously, he also worked at AOL and Yahoo! From 2003 to 2008, he filled in as Senior Vice President at Yahoo!, where he ran its Homepage, Flickr, Yahoo! Mail, and Yahoo! Courier divisions. While at Yahoo!, he wrote an inner update known as the "Peanut Butter Manifesto," requiring the organization to zero in on its core business instead of extending itself excessively far, much like peanut butter. EntrepreneurInvestorChief Executive OfficerBoard Member
contested the certification.
However, their challenge was ultimately unsuccessful. The court's decision to grant certification presents a significant hurdle for Ripple Labs, as it now faces a collective legal action from a certified class of investors.
The attorney said that he has not had access to the specific court order. However, Rispoli suggests that the certification of a class action is generally unfavorable for a company. He acknowledges that Ripple Labs has been engaging in a legal battle with the Securities and Exchange Commission (SEC), and he implies that the same legal strategy might apply to this case. Rispoli notes that the next step in the lawsuit would be a summary judgment, which indicates that the case may progress at a slower pace compared to the ongoing SEC case.
Also Read: Ripple Vs SEC: Crypto Lawyer Provides Insight into Summary Judgment Timeline
"The next step is summary judgment, so it is "behind" the pace of the SEC case. On a more important level, I need to do more research on what happens if XRP ruled not a security in New York but is a security in this Oakland case."
He questions the scenario where XRP is ruled not to be a security in New York but is considered a security in the ongoing Oakland case. Rispoli seeks to understand the consequences and the impact this may have on Ripple Labs' legal position and the overall regulatory turmoil surrounding XRP.
Source: Read Full Article