Ethereum (ETH) Price Prediction and Analysis in January 2021
The year 2021 started very well for cryptocurrencies, as they still show great promise. If you are thinking of investing in any of them, you have come to the right place. In this article, we will discuss Ethereum price prediction and analysis to give you an idea of its performance in January 2021 and help you decide on one of the best performing cryptocurrencies right now.
Ethereum (ETH) Overview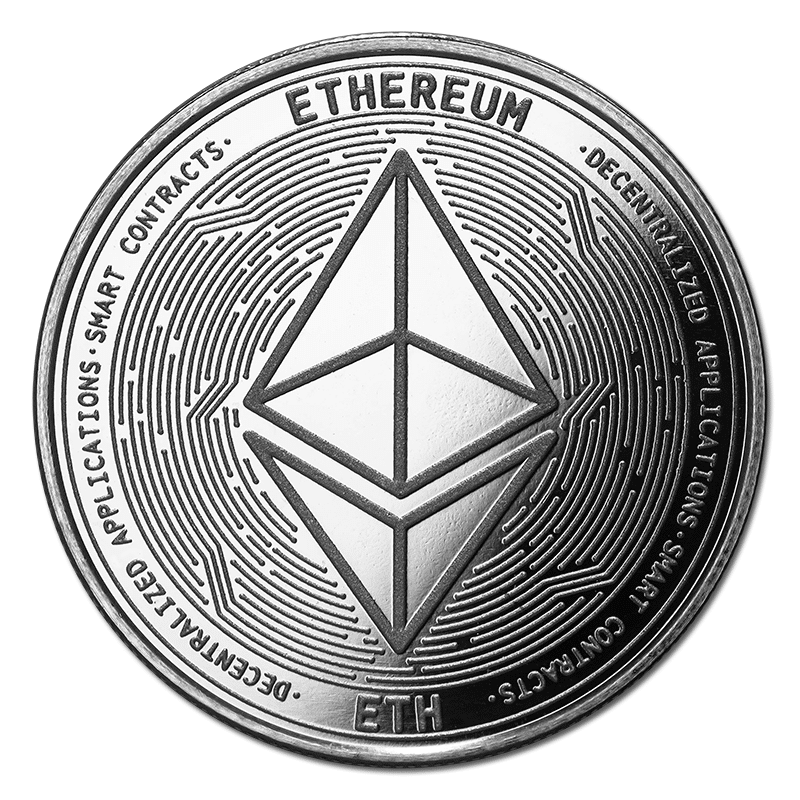 Ethereum is the second-largest cryptocurrency by market cap. Known for smart contracts and dapps, the Ethereum network is also the leading DeFi hosting network. This has led to its growth in the space, making it the leading altcoin. ETH has become a favorite investment asset for investors because of the large ecosystem and its potential to grow.
The cryptocurrency was one of the best performers in late 2020 alongside Bitcoin, which has outperformed every other crypto asset. In 2021, ETH is still a leading asset in the digital space. It currently has a market cap of $142,981,477,133, with a circulating supply of 114,166,717 ETH. $49,818,182,478worth of ETH has been traded in the last 24 hours. The current price is $1,258.04.
Ethereum Price Prediction: Analysis
Ethereum's recent performance on the market has been very impressive. The coin reached several new highs in 2020 and got up to $700 for the first time since May 2018. In 2021, it has already managed to pass $ 1,000 for the first time since January 2018. The sentiment for Ethereum still looks bullish, as more investors troop to the second-largest crypto asset.
The asset has been rising in price with massive buy volume following it, giving it a strong stand. At the moment, the price has a clear path upwards, and the Moving Averages confirm this. The 20 MA remains on top, followed by the 50 MA and the 100 MA.
The RSI, however, shows that the asset has been overbought, and a downward trend could be likely. The RSI stands at over 85 at the time of writing this article. Sellers may start taking control, which means the price could dip. However, there are supports at $1060.77, $974.78, and $885.49, where a bounce could occur if the price dows dip. The long term tendency remains bullish.
The following are calculated key support and resistance levels for traders, according to Walletinvestor:
Resistance Level (R3): 1384.760;
Resistance Level (R2): 1333.210;
Resistance Level (R1): 1276.380;
Pivot Point: 1224.830;
Support Level (S1): 1168.000;
Support Level (S2): 1116.450;
Support Level (S3): 1059.620.
Developments
As investors' interest in Ethereum continues to rise, the Google search volume for "Ethereum" has hit an all-time high. The information was made available according to data from Google Trends. This could suggest that there are a lot more people interested in the asset apart from those who have gotten in already.
As a result, analysts believe that Ethereum has a long way to go in terms of price growth, as the bull market continues to rage. They have also compared Bitcoin's performance and price level with that of Ethereum and say it could easily hit $2,000 in 2021 if Bitcoin can go to this new high so easily.
Ethereum Price Prediction: Market Opinion for January 2021
As usual, we try to give the most rounded price predictions. Therefore, the following are market opinions on Ethereum price prediction. This could further provide you a better clue as to what you should expect in January 2021.
Walletinvestor
Although some days have passed in walletinvestor prediction, there is still enough data for January. The website predicts that ETH will reach a maximum of $1589.070 in January and a minimum of $1035.970.
Longforecast
Longforcast's price forecast puts ETH price at a low of 717 and a high of 2411. The closing price is $2253.
Digitalcoinprice
This website expects ETH price to reach $2,830.30 in January 2021.
Provisionibitcoin
According to this website, the ETH price for January 2021 is expected to be $1,486.57.
Ethereum (ETH) Price Prediction: Verdict
This is the ETH price prediction for January 2021. We hope it has provided the guidance you need as you try to invest in it. But you need to remember that this is not investment advice, and you should make your decision independently after considering every factor. Also, you must not forget that cryptocurrencies are very volatile, and prices can change suddenly.
Featured image: cityam.com
Source: Read Full Article