Ethereum, bitcoin, bitcoin cash, all is up around 20% today as sentiment seemingly changes, with London's snow giving way to spring sunshine.
Trading volumes are up to $18 billion at the time of writing, with ethereum, interestingly, seeing its volumes rise some 3x from around $1 billion to now closer to $3 billion.
Bears are seemingly getting jittery, with fat fingers walking around. One of them sold some 8k eth on Kraken, causing a mini flash-crash.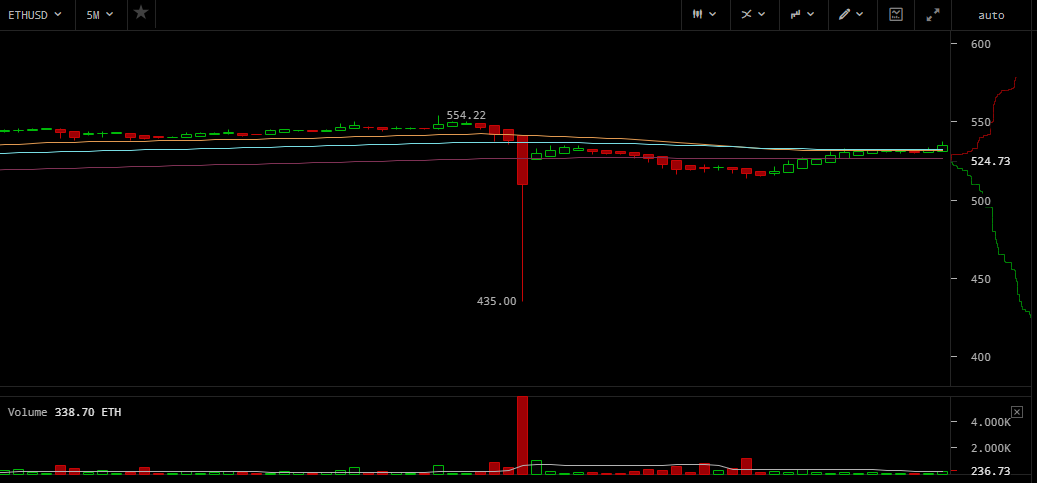 Packed this week is. Innovate Finance is going on in London, ministers and bankers are meeting in Buenos Aires, British chancellor to lay out Fintech and crypto plans on Thursday to turbocharge the industry, and more indirectly EU leaders are to meet later this week.
How the above will affect this space remains to be seen, but they all emphasize they want to encourage innovation while punishing cheaters.
Any "crackdown" therefore seems to be off the table because they are now seemingly seeing the benefits the crypto and blockchain boom has provided to the economy and can keep providing to the economy.
The big show is of course at crypto G20 where countries might position themselves and might signal their approach towards cryptos.
Some of them have said many things, but when it comes to the walk, we'll see how they act. Obviously, as far as any public statement, we'll probably be left to read tea leafs, but behind closed doors they might strategically position themselves.
What London wants is a global sandbox. What America's civil service wants is for SEC to reign in on itself and appreciate efforts taken in this space towards reasonable ICOs. They also want IRS to provide tax exemptions for crypto spendings of up to $600.
Paris, quite curiously, is seemingly making a uturn. Wishful thinking leads us to ask if China might be turning too. While Berlin probably wants an industry sandbox of sorts for blockchain tech and/or industry related dapp ICOs, even though they don't know it.
Overall, the decisive year seems to be leaning towards promoting much of the work this space is doing.
"It's clear which way the wind is blowing," FCA's chairman said. And to us it looks like the wind is blowing towards renewed optimism as tech innovation opens up so many new opportunities and new ways to do much of everything a lot better.
Source: Read Full Article