Bitcoin Price Jumps Close to $1190
Bitcoin markets seemed a little divided over yesterday's trading session, with BTC/USD rates seemingly having entered a sideways trailing trend whilst trading volumes stagnantly low for what traders had gotten used to. Now, through today's trading session, a large upward spike pushed bitcoin prices a step closer to $1200.
Major Signals
Low volumes rere disrupted by large buy orders that managed to push BTC/USD prices up from $1160 levels all the way to price levels right below $1190
In so far, the upward spike has gotten a relatively positive reception, with prices staying near the peak in spite of pressure
Quite a bit of support appears to have formed even around recently reached price levels as buy walls at $1180 have been strengthened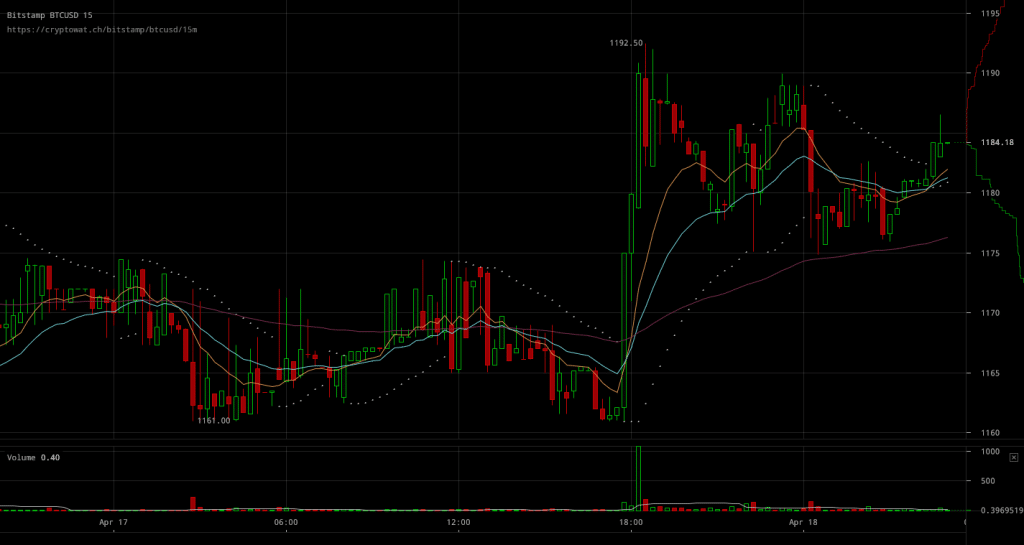 Bitstamp BTC/USD charts showcase the momentum with which bitcoin prices were propelled up to current levels through the recent spike. Traders were ready to welcome such a positive development from what it seems as bitcoin markets appear to have successfully been pull out of the sideways trend that was dominating markets throughout preceding trading sessions.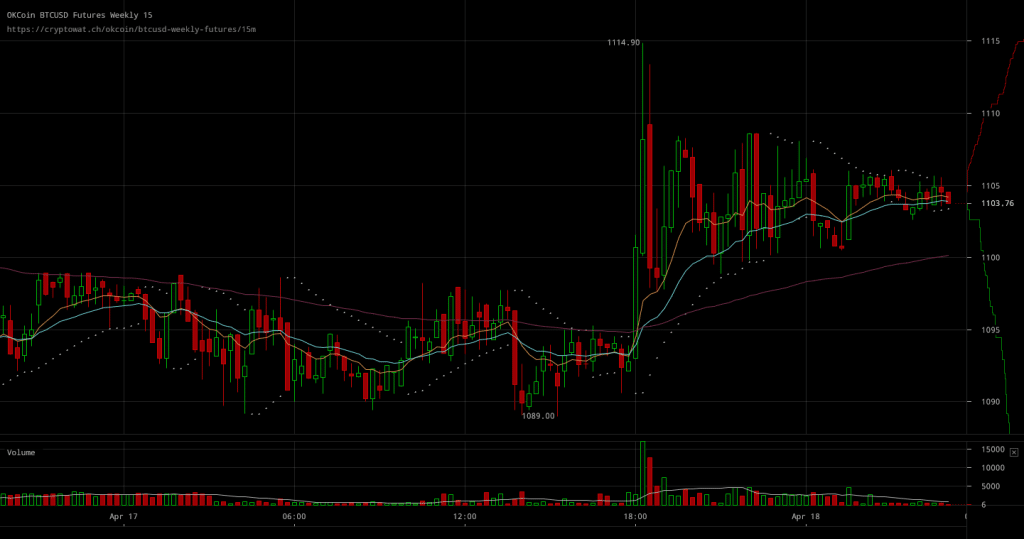 OKCoin BTC/USD weekly futures charts are still indicative of how futures traders remain conservative in their estimates disregarding the severity of positive developments. The large upward spike seen in live bitcoin markets only had a limited effect on futures rates, as the price rise did not' seem to fully make it through. Whilst the divide between the two markets might have gone just a bit away from its recent peak, it still persists at large.
Overall, what might be the most noteworthy thing among all recent developments is that just a few large buy orders were enough to pull markets out of the sideways trend amid the market sentiment traders had build up on throughout that trend. The emergence of support goes to show that more such developments could be welcomed.
Source: Read Full Article
….