Binance Holds Over $18 Billion in USDT, Hinting at Crypto Market Rally – Coinpedia Fintech News
Following Bitcoin's 72 percent pump during the first quarter of the year, analysts forecast the bulls might be preparing for more gains in the second quarter. However, Bitcoin bulls have shown increased exhaustion around $28k, with a possible double top formation on the higher time frame. Moreover, Bitcoin's daily RSI indicates a falling divergence in the overbought region.
As a result, crypto analysts forecast an altcoin season could be on the cusp of materializing in the coming weeks. Furthermore, large-cap altcoins like XRP and some medium-sized alts have shown early signs of an imminent rally. Nevertheless, the fear of cryptocurrency regulations in the United States has kept some traders at bay.
Binance Accumulated More USDT
According to aggregate data from Nansen, binance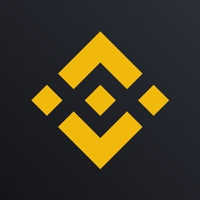 binance [email protected]urol.com Centralised Exchange
holds a total of over $64 billion in assets from more than 42 chains. Interestingly, the largest centralized crypto exchange, by daily traded volume and global regulation, holds about 28.5 percent of its total assets in USDT.
Notably, Binance holds approximately 23.8 percent of its assets in Bitcoin, with BNB only taking about 5 percent.
Binance's assets often belong to investors on futures and perpetual markets if not on the P2P tradings. Moreover, the Binance trading platform offers a swap feature, meaning most investors on the exchange have opted for the USDT market.
Bull Trap?
Increased stablecoins reserves in centralized exchanges have historically been viewed as optimism of a possible bull run. In this case, with crypto analysts forecasting an altcoin rally in the near future, traders on Binance are likely timing for a perfect entry point to maximize profits.
Moreover, large-cap altcoins like Dogecoin (Doge) have not made significant moves in the recent past compared to XRP or ADA.
Source: Read Full Article