Tailwinds point to better prospects for Emami; FY24 may see recovery in biz
While Emami is still struggling to push growth, given weak rural demand, the sale of the group's stake in AMRI Hospitals should ease investor concerns about stake pledges by promoters.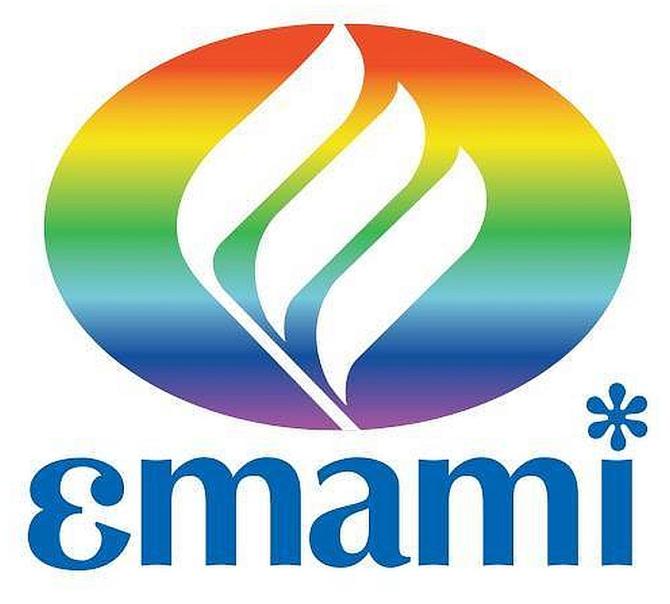 It has also carried a series of stake acquisitions which should enable the expansion of its brand portfolio.
The Q2 results are likely to see flat volumes and low revenue growth alongside some gross margin expansion.
The sale of AMRI has raised a value of Rs 2,300 crore, which will translate into Rs 1,100 crore to promoters, net of tax.
This should enable the outstanding pledge of 33 per cent of the promoter-stake to be reduced to around 13-14 per cent and promoter outstanding debt should reduce to Rs 1,000 crore.
On the business front, most of Emami's segments are expected to see flat or mild growth, with health care likely to do better — while hair oil and other segments could be subdued on weak rural demand due to inflation.
The international business could see double-digit growth, but there are also currency headwinds.
The gross margin is likely to trend up.
Emami has recently acquired a 26 per cent stake in Axiom Ayurveda, which generates the bulk of its revenue from health juices.
Axiom's financial year 2022-23 (FY23) revenue stood at Rs 129 crore, with 34 per cent revenue compound annual growth rate (CAGR) over FY21-23.
The business has a low double-digit EBITDA margin.
Emami would probably look to raise its stake further.
Emami has also acquired stakes in four D2C brands — Helios Lifestyle (The Man Company), Brillare, TruNativ, and Fur Ball Story.
Helios Lifestyle caters to the male grooming segment, and Emami now has a total 50.4 per cent stake.
While Helios has logged losses in the past, the company may see profits in FY24.
Brillare is a skincare and haircare products company and Emami holds an aggregated 95.36 per cent stake.
TruNativ is a smart nutrition company dedicated to servicing health and fitness enthusiasts.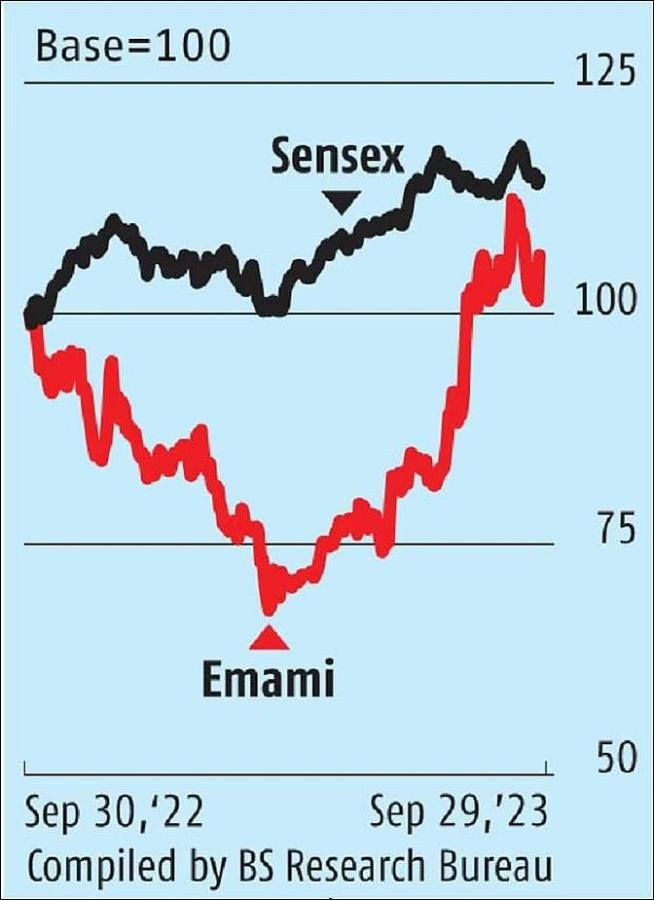 Emami has a 20.65 per cent stake.
Emami has a 30 per cent stake in the pet care start-up Cannis Lupus Services.
The company uses the brand Fur Ball Story and offers ayurvedic medicines for dogs.
In each of these investments, the remaining stake is with the respective promoter.
In total, these five investments yield combined sales of Rs 260 crore.
Emami gets a little over 50 per cent of its revenue from rural/semi-urban markets and rural recovery is key to its growth.
FY23 was a poor year with profit after tax contraction, EBITDA margin contraction, and lower return on equity (RoE) and return on capital employed (ROCE).
As the trends go, FY24 should see recovery across the profit margins and ratios though revenues may not grow much.
The stock is trading at a considerable valuation discount to other FMCG firms despite reasonable return ratios, and a likely EBITDA margin of 27 per cent.
A pick up in rural consumption would lead to a stock rerating.
However, a continued rural slowdown or persistent inflation could negatively impact the stock.
Most analysts are positive.
Disclaimer: This article is meant for information purposes only. This article and information do not constitute a distribution, an endorsement, an investment advice, an offer to buy or sell or the solicitation of an offer to buy or sell any securities/schemes or any other financial products/investment products mentioned in this article to influence the opinion or behaviour of the investors/recipients.
Any use of the information/any investment and investment related decisions of the investors/recipients are at their sole discretion and risk. Any advice herein is made on a general basis and does not take into account the specific investment objectives of the specific person or group of persons. Opinions expressed herein are subject to change without notice.
Source: Read Full Article