Joe Concha: Biden's the absentee president when it comes to media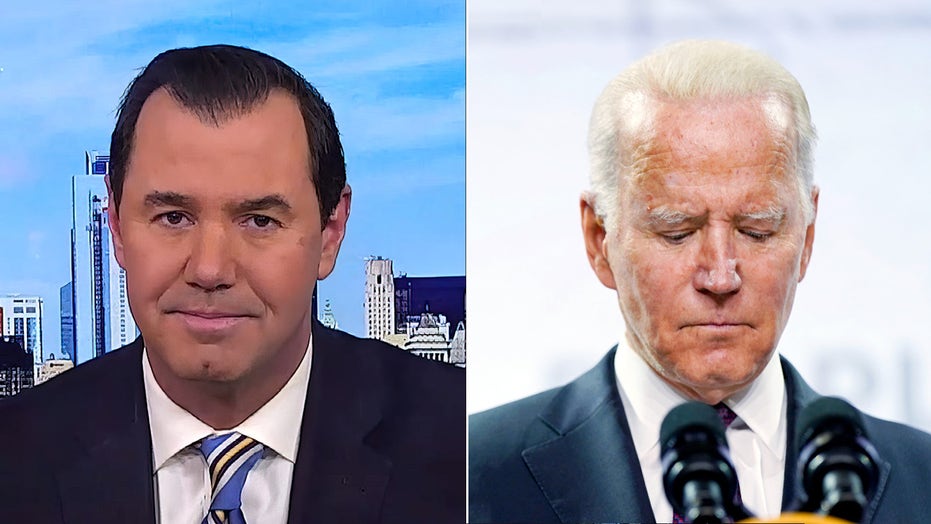 Concha: Absentee President Biden avoids media interviews with zero accountability
The Fox News contributor Joe Concha discusses the president's thin schedule as he continues to avoid one-on-one interviews with the press.
This article was adapted from Joe Concha's video commentary.
President Biden would do more interviews … But Jen Psaki says he's just too darn busy!
Did you see this exchange at the White House press briefing this week? Let's look at that packed schedule.
9:30 AM; receive daily briefing. 10:15 AM; deliver a speech on jobs. 12:15 PM; lunch with the Vice President. Five hours later at 5:30 PM; off to Band Camp – sorry, Camp David – for a restful weekend.
Boy, I'm exhausted just reading that schedule.
JOE CONCHA: RITTENHOUSE ACQUITTED, BUT MEDIA GUILTY OF ANOTHER RUSH TO JUDGMENT
Of course, Psaki is insulting your collective intelligence. Again.
With modern technology, the president can be piped into any newsroom, any channel, big or small, any time!
And on most days, his day is over before the stock market rings the closing bell.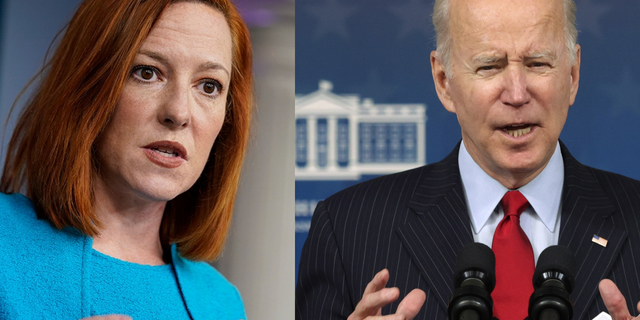 Left: White House press secretary Jen Psaki speaks during a press briefing at the White House, Monday, March 22, 2021, in Washington. (AP Photo/Evan Vucci) Right: WASHINGTON, DC – NOVEMBER 23: U.S. President Joe Biden speaks on the economy during an event at the South Court Auditorium at Eisenhower Executive Office Building on November 23, 2021 in Washington, DC. (Photo by Alex Wong/Getty Images)
(Left: AP Photo/Evan Vucci Right: Photo by Alex Wong/Getty Images)
There's plenty of time for 10 minutes here, 20 minutes there. Instead, the president has done just one local interview in the past several weeks. He's done just 12 one-on-one interviews since taking office.
Context!
That chilling threat to press freedom, Donald Trump, had sat down for more than 50 one-on-ones at this point of his presidency.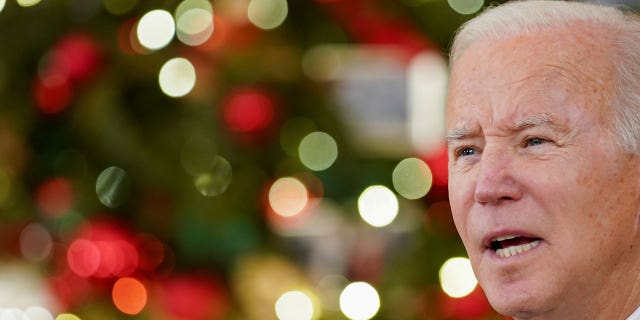 FILE PHOTO: U.S. President Joe Biden delivers remarks on the November jobs report at the White House in Washington, U.S., December 3, 2021.
(REUTERS/Kevin Lamarque/File Photo)
Barack Obama, more than 100 interviews, albeit those of the cotton candy conversation variety.
As a result, at least partially, Biden is seen as disconnected with the American people. Canned speeches and running from reporters are having a real impact.
The absentee president. That's President Biden.
Source: Read Full Article