Buffett on health care initiative: We'll do our best
New York (CNN Business)Tens of thousands of people typically flock to Omaha each year for the Berkshire Hathaway annual shareholder meeting. This year, fans of Warren Buffett will have no choice but to watch him online.
Berkshire Hathaway (BRKB) announced in mid-March that it would not hold its usual festivities at the CHI Health Center on May 2 because of the Covid-19 outbreak.
Instead, Buffett will just take questions from shareholders and a few reporters in a virtual meeting that will be livestreamed exclusively on Yahoo Finance.
"Large gatherings can pose a health threat to the participants and the greater community. We won't ask this of our employees and we won't expose Omaha to the possibility of becoming a 'hot spot' in the current pandemic," Buffett said in a statement.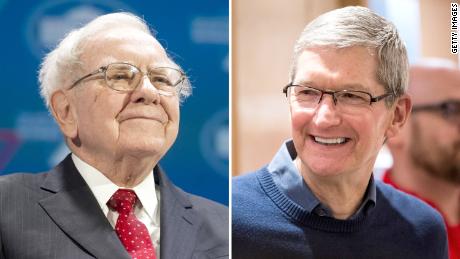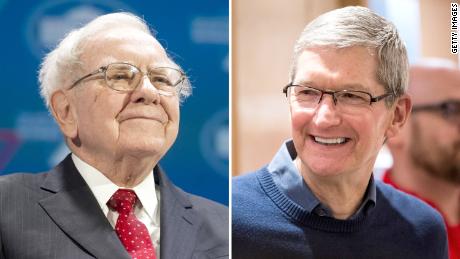 JUST WATCHED

Warren Buffett gives his take on the future of Apple
MUST WATCH
Investors are eager to hear whether Buffett has any plans to buy stock in some of America's most troubled companies — as he did in the wake of the 2008 financial crisis.
Berkshire bought a big stake in Goldman Sachs (GS) in 2008 and made an investment in Bank of America (BAC) in 2011. It also invested heavily in General Electric (GE) in 2008. But Berkshire shed its stake in the struggling conglomerate in 2017.
Hints on when Buffett will deploy Berkshire's cash
The company has nearly $130 billion in cash. Buffett has talked for a long time about wanting to do an "elephant-sized" acquisition. The time could soon be right to make a deal, as so many stocks have plunged this year.
But Buffett hasn't said much about the current economic and market crisis.
"Warren Buffett's silence has been deafening these past tumultuous two months," said BTIG chief equity and derivatives strategist Julian Emanuel in a report Friday.
"There's been very little discussion of what, if anything, Buffett plans to do with Berkshire Hathaway's estimated $128 billion in cash," Emanuel added.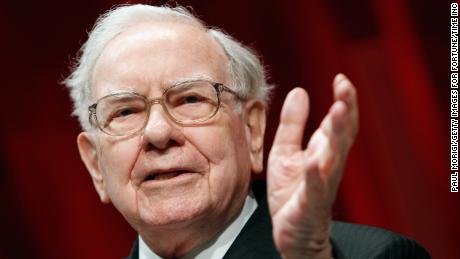 Berkshire may want to wait for more signals that the worst of the pandemic is over.
After all, Buffett may also be asked about Berkshire's recent decisions to trim its stakes in two top airlines it owns a position in — Delta (DAL) and Southwest (LUV).
Berkshire disclosed in early April that it sold shares of both stocks, which have been slammed by the coronavirus-induced travel slowdown. But it did not change its position in the other two top airlines it owns — United (UAL) and American (AAL).
Buffett gave no explanation for the stock sales in the regulatory filing, nor why he sold shares in just Delta and Southwest but not United and American.
How is Berkshire doing in the midst of the coronavirus?
Berkshire Hathaway will release its first-quarter earnings on Saturday morning.
Investors will be watching to see whether the Covid-19 outbreak has hurt the company, a sprawling conglomerate that owns the Geico auto insurer, Burlington Northern Santa Fe railroad, Dairy Queen, Duracell and many other financial, industrial and consumer companies.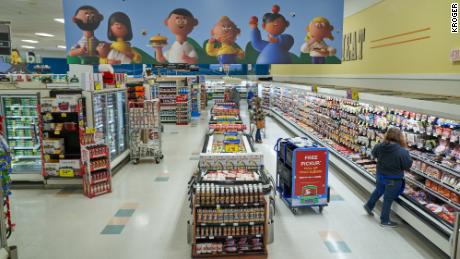 But Buffett will probably shed even more light on how these and other big Berkshire businesses are doing during the webcast Saturday. Buffett will be joined by Greg Abel, the company's vice chairman of non-insurance operations.
Abel is one of two Berkshire executives widely believed to be the heir apparent to Buffett as Berkshire CEO. The other is Ajit Jain, the company's vice chairman of insurance operations.
Berkshire Hathaway said earlier this week that no other board members will be present at the meeting. That means that investors won't get to hear from Jain or fellow Berkshire vice chairman Charlie Munger, who is 96 and traditionally has joined Buffett on stage in Omaha at the meeting.
Munger is clearly not going to be the successor to Buffett, who turns 90 in August.
Two other key Berkshire executives, Todd Combs and Ted Weschler, are expected to continue managing Berkshire's massive investment portfolio. Combs is also the CEO of Geico. But it looks like investors won't hear from them either.
That means that Buffett will likely field most of the questions about how Berkshire's big investments, such as Apple (AAPL), Bank of America, Coca-Cola (KO), Wells Fargo (WFC) and Kraft Heinz (KHC), are faring at a time when sales and profits for all of Corporate America are under pressure due to the Covid-19 pandemic.
Although shareholders can't go to Nebraska this year because of Covid-19, the company said some of its subsidiaries will still sell Berkshire-themed items on their websites. Buffett rubber ducks from Oriental Trading and Berkshire boxers from Fruit of the Loom are typically big hits at the meeting.
Source: Read Full Article