Will Crypto Herald the Next Step in iGaming Security? ⋆ ZyCrypto
As the use of physical cash declines, it's estimated that by 2020, there will be 726 billion digital payment transactions made annually. With Sweden largely predicted to be the first country that will go completely cashless, many analysts are now beginning to wonder what the future of digital transactions will look like. In this post, we'll review the history of online payments, analyse the drivers behind secure forms of payment such as PayPal and assess whether cryptos and blockchain could provide the next step in this progression.
A History of Online Payments
Following the invention of the modern day internet in 1989 by Tim Berners-Lee, online payment services first began to operate in 1994. This included the Stanford Federal Credit Union, which was the first institution to offer online banking for its members upon launching its website, before it also offered online BillPay in 1997. In 1994, we also saw the formation of e-commerce pioneer Amazon, and 1995 saw the rise of e-commerce platform eBay. As these companies (and others) grew and evolved over the next decade, we saw a move away from traditional payment methods, with more and more digital services offering digital payment solutions such as PayPal or Stripe as an alternative to traditional forms of payment.
Every year we see new e-payments solutions helping to stimulate e-commerce growth, with many of these also functioning in the physical marketplace. Currently, as a result, we're seeing the distinction between online and offline payments blurring thanks to digital payments solutions such as Apple Pay. As this solution can be used on any Apple device at any time, it means that not only can Apple products be used for payments while browsing e-commerce sites and apps, but they can also be used in store by hovering above card readers.
The Case of iGaming: The Need for Added Security Online
The rise of online betting, casino and iGaming platforms have shown the need for secure forms of online payment. This has led to the creation of PayPal gaming services, which allow participants to make payments for services via the internet, without sharing their details with the gaming provider, offering additional security in the process. However, as well as providing additional security for players, PayPal also provides greater convenience, as the system secures and holds all relevant financial information, meaning that customers do not have to continually input this data, or provide it to third parties. This means that users do not need to add their financial details into each site from which they aim to secure a service.
If we use PayPal bingo as an example of this, we see that a user can make a deposit into their account using PayPal, without giving their financial details to the bingo site, which eliminates the possibility of online fraud, identity theft or any form of cyber-crime. In addition to PayPal's usefulness for iGaming, PayPal's constant innovation has led to an increase in the public's perception of it being a secure form of payment. This includes multi-currency payment options (which make PayPal perfect for cross-border transactions in an increasingly connected world), HTML payment buttons and reverse testing (which is used to ensure that interactions are made by humans rather than robots, reducing the possibility of fraud).

Are Cryptos the Future of Online Payments?
Throughout the digital payment revolution, the idea of an automated and decentralised form of digital payment was always explored. However, it wasn't until the launch of Bitcoin in 2009 that the idea reached the mainstream, as Bitcoin and the blockchain offered users an increased level of anonymity, security and protection of funds and personal information.
Blockchain technology records transactions on a public, distributed ledger that cannot be manipulated or modified, providing an additional layer of security in the process. The technology also takes away the need for a third party, and blockchain technology is faster and more secure than other forms of online payment. As a result, many analysts believe that blockchain is the next major milestone in digital payments for iGaming providers and e-commerce retailers.
For the iGaming market, the advantages for customers and gaming providers alike are numerous. For example, the blockchain technology can be used in order to secure bets and financial transactions on a secure ledger. In addition to this, all personal and financial data will be encrypted and protected. Plus, for customers and their cash, the blockchain will mean that all withdrawals can be processed without third parties, which will mean no extra fees. Finally, as a blockchain and cryptocurrency solution will eliminate third parties entirely, depositing funds and receiving winnings will be faster and easier than ever before.
Blockchain technology could certainly become popular beyond iGaming, and there are several examples of the technology already being implemented. For example, Amazon – one of the original digital pioneers in 1994 – is looking to adopt the technology going forward, allowing their customers to put their services on blockchain. Ultimately, after a push from internet giant Rakuten, Amazon may even begin to accept cryptocurrency as a form of payment.
According to Rahul Pathak, who is the general manager of Amazon Managed Blockchain at Amazon Web Service (AWS), Amazon's blockchain networks will allow customers to "conduct business quickly, with an immutable record of transactions, but without the need for a centralised authority."
By setting up the network, managing the certificates and scaling the network on behalf of the customer, the AWS service will allow customers to focus on application development. As a direct result of this, the AWS blockchain will build new and improved applications where multiple parties can execute transactions without a central authority.
It is apparent that blockchain technology is the future for both iGaming and e-commerce providers. As part of this, we may even see blockchain solutions on the high street, with Starbucks currently trialling a cryptocurrency and blockchain solution as part of its supply chain. Online payment technology may be safer than ever before and may have evolved rapidly in terms of its safety, but as we're only beginning to scratch the surface of what we can achieve with blockchain, we may see similar advances over the next 5-10 years.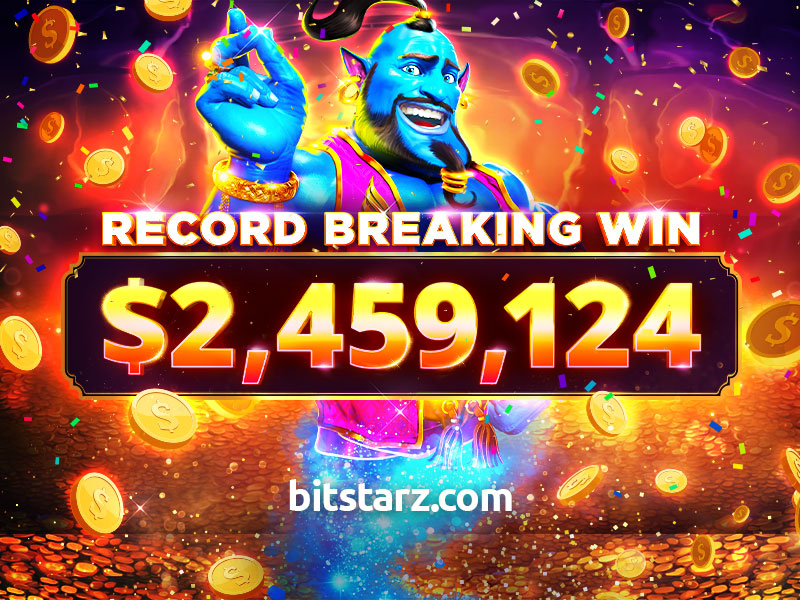 Source: Read Full Article