Game of Trolls: Justin Sun Sets Up Valentine's Day Surprise Especially for Vitalik Buterin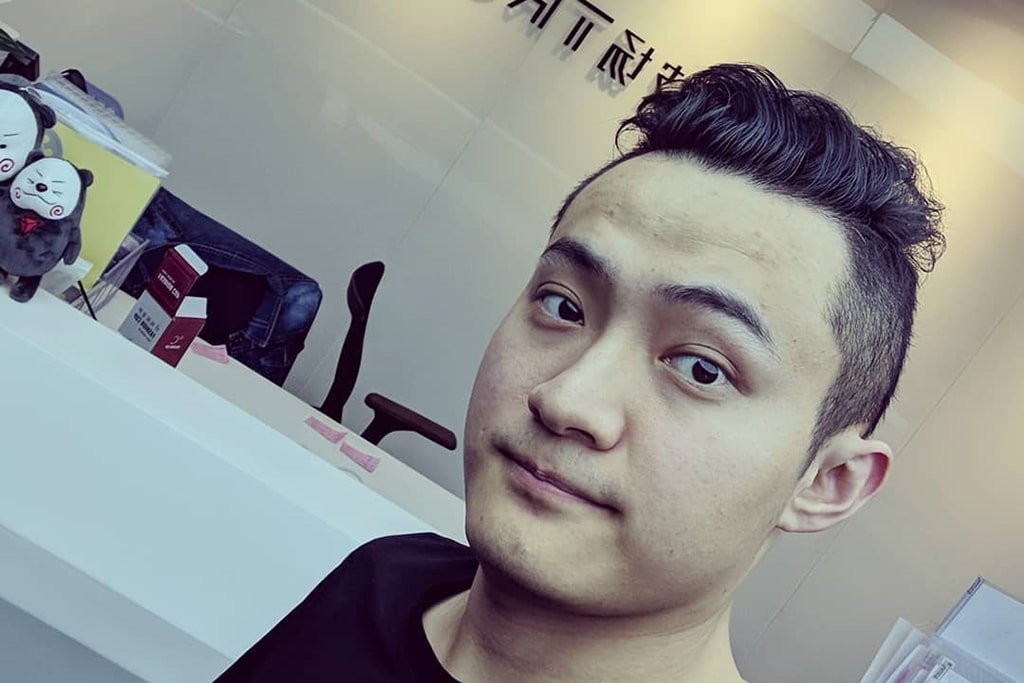 Photo: Justin Sun / Instagram
Justin Sun, the CEO and Founder of Tron Foundation, has stated he is preparing a secret campaign for Ethereum creator Vitalik Buterin amid the upcoming Valentines Day.
On Twitter, Sun wrote:
"Thank you @VitalikButerin for standing out! I have a secret campaign especially for you in #ValentinesDay! Don't forget to join it! #TRON #TRX $TRX #BitTorrent #BTT $BTT"
Earlier, Justin Sun and Vitalik Buterin had a kind of conflict. Buterin publicly accused the Tron Foundation of plagiarizing the Ethereum whitepaper in their own. On Twitter, there were numerous disputes at that time. In response, Justin Sun adjusted the whitepaper in December of last year to make sure that this plagiarism was not taking place. As a result, Buterin changed his attitude towards Sun, BitTorrent, and the Tron Foundation as a whole since then.
Vitalik Buterin praised BitTorrent several times. In October 2017, Buterin pointed out that apart from Bitcoin, BitTorrent has proved to have a real long-lasting use case for decentralized applications. In December 2018, Buterin brought attention to BitTorrent's work as an app and said that BitTorrent was a metagame success. This was noticed by Tron enthusiast Misha Lederman.
#Ethereum's @VitalikButerin is asked in Oct 2017: "outside of Bitcoin no one has proved a real long lasting use case for decentralized applications"?
His answer:
"BitTorrent :)"
In Nov 2018 asked: "Could you describe a metagame success?"
Answer:
"BitTorrent."#TRON #BTT #TRX pic.twitter.com/In0uhPiYr3
— Misha Lederman (@mishalederman) February 8, 2019
Charles Hoskinson, the co-founder of Ethereum and CEO of IOHK, and "Satoshi Nakamoto", the creator of Bitcoin, have also spoken highly of the use-cases of BitTorrent at that time.
Currently, Sun and Buterin seem to have no reasons for arguments, however, at a recent blockchain conference held in San Franciso, Vitalik Buterin tried to cast shade on Ethereum alternatives like EOS, NEO, and Tron. He said then:
"So I've noticed a lot of misconceptions here. Because, like, there's a lot of like, honestly, bad crypto projects that try to claim. 'Oh, because we use fancy BFT, we can do 5,000 transactions per second and proof-of-work can only do 15.'"
Moreover, he mentioned that consensus is an important thing when talking about the ability of a blockchain to process transactions.
Ethereum to Rank Second Again
Ethereum surged over 14% from $105 to $120 by Saturday. Despite this has not been enough for it to dethrone XRP as the second largest currency, over the past 24 hours Eth has been climbing to reach $125 and eventually replace XRP, which moved down to the third spot.
Meanwhile, there is a kind of sad news for Ethereum. The company has long believed in decentralized applications (DApps) that seemed to be the leading use cases for blockchain. However, the recent statistical analysis has shown that such applications are unlikely to gain traction and become popular. According to research conducted by LongHash, a leading crypto information resource, a mere 180 out of 1812 Ethereum DApps associated ERC-20 transactions, which makes up only 10%.
Kevin Rooke, a Canadian crypto researcher and industry commentator, revealed on his Twitter account that 86% of live applications on the aforementioned blockchain had zero users on February 9. Moreover, a mere 7% of DApps running on Ethereum had more than zero ETH in transaction volumes over the 24 hours.
There are now 1375 live ETH dApps.
86% of them had 0 users today.
93% of them had 0 tx volume today.
Across all platforms there are now 1828 live dApps.
77% of them had 0 users today.
85% of them had 0 tx volume today. pic.twitter.com/jUHZYuhPTz
— Kevin Rooke (@kerooke) February 10, 2019
Further, Rooke revealed the amount of Ethereum tokens that are currently in circulation.
2 million ETH ($234M) is held in Maker's smart contract.
That figure is growing 28% per month since Nov 2018.
If this continues, they'll have:
4.1 million ETH in 3 months
9 million ETH in 6 months
40.8 million ETH in 1 year
There are only 104 million ETH in circulation today. pic.twitter.com/DHFt3X31C8
— Kevin Rooke (@kerooke) February 10, 2019
Despite the negative statistics of dApps work, there is positive news for the Ethereum team. It is known that the coin is in tough competition with XRP for being the second after Bitcoin. Recently, Ethereum received this position back. Currently, its price makes up $120.79 per coin and market capitalization accounts for $12 660 049 552.
Source: Read Full Article