Cardano [ADA] Technology to Find Utilization in Ethiopia's Agritechnology Industry
Ethiopia – African nation has announced that Cardano's blockchain technology will be studied and explored out for use cases in the nation's Agritech industry. The announcement has come to public via Charles Hoskinson twitter profile as he let know that a formalized contract has been made with the Ethiopian Ministry of Science and Technology.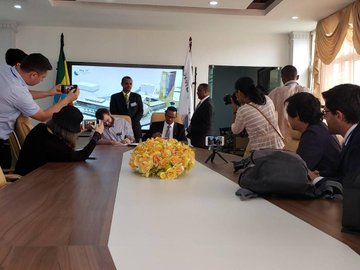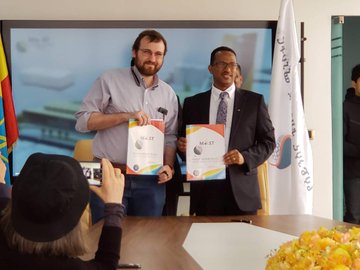 Just signed an MOU with the Ethiopian Ministry of Science and Technology to explore training blockchain developers and use Cardano in the Agritech Industry
Accordingly to the agreement, the Ethiopian workforce and economy will find support by Cardano for training blockchain targeted developers. To highlight out, Ethiopia's GDP has increased constantly to a record high of $72.3 bln in 2016.
Cardano plans to launch a decentralized blockchain-based network that will have its own version of smart contracts. The crypto-platform has been developed by Hoskinson after he decided to part ways with the Ethereum and Ethereum Classic projects.
Despite being targeted and criticized by the likes of Daniel Larimer – founder of EOS, the team and Hoskinson behind Cardano continued to work towards the improvement of the platform. During the Eurocrypto conference, a new proof-of-stake algorithm was announced.
Keeping in mind that a memorandum of understanding was signed down by the included parties, it can be shut down at any time. However, John O'Connor, Director of African Operations at IOHK (Cardano's parent organization), stated that an agritech platform that will use Cardano's blockchain should be launched by the end of this year.
Source: Read Full Article