Bitcoin Cash Added to BitPay Visa Debit Card
BitPay is continuing to slowly add support for Bitcoin Cash (BCH) with the company announcing you can now fund the BitPay Visa Prepaid Card through BCH payments.
The card itself costs around $10 and is available only in USA, with BitPay hoping to roll it out in Europe and other regions in the future.
To top it up, you simply send the crypto to the QR code address, with it then instantly converted into dollars, allowing you to use it like a normal card pretty much everywhere.
"These two blockchains have differing exchange rates, network fees, and confirmation times. You can do a side by side comparison whenever you are making a payment so you can decide which payment method works best for you," BitPay says before showing a screenshot of bitcoin and bitcoin cash: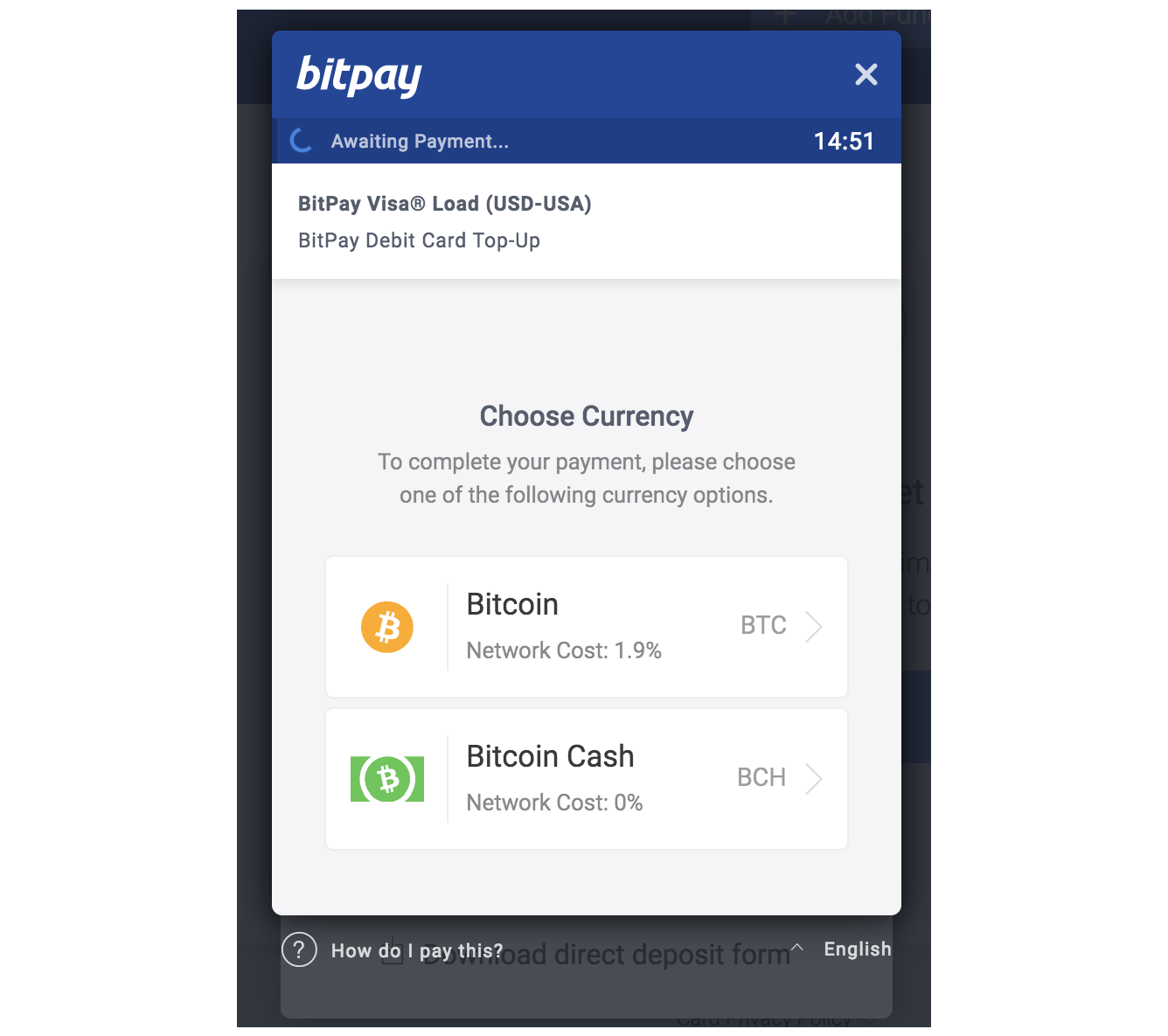 As can be seen, you have to pay a miners' fee of 1.9% for BTC, the same rate as established payment gateways, but a 0% fee for BCH.
That, however, is probably only for depositing as BitPay instantly converts the crypto into fiat, rather than converting it when the payment to businesses is made.
But the fee difference is still quite substantial, and ignoring other considerations, you can't really beat free which BCH provides according to BitPay.
The payments processor is slowly rolling out full support for Bitcoin Cash, including for payments to their more than 100,000 merchants which processed one billion dollars last year.
"BitPay Card users like you will be the first BitPay platform users to get access to our Bitcoin Cash payment processing," the company says.
When that full roll-out will launch is unclear, but the company has been gradually adding BCH support in its many products, with this gradual approach chosen either perhaps to increase the publicity effect or perhaps because it really is that complicated.
Price did not respond much because all cryptos are in a sideways consolidation move currently, but increased adoption should increase network effects, especially considering the very competitive bitcoin cash miners' fees.
Source: Read Full Article