SBI ready to support Tata group's bid for Air India
With lower debt, Tata Sons will be able to turnaround the airline faster as its finance cost will come down.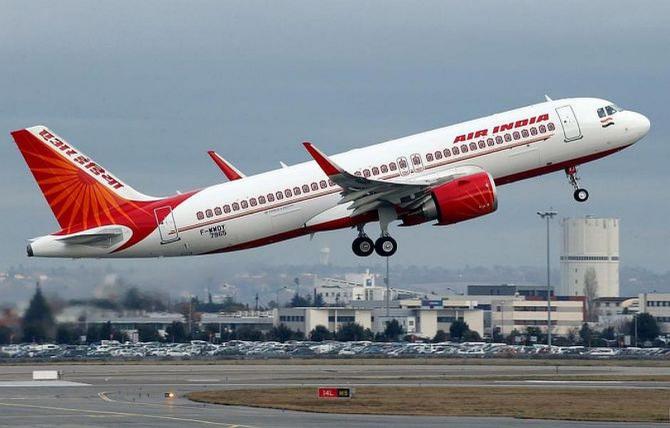 India's largest public sector bank State Bank of India (SBI) will support Tata group's bid for soon-to-be-privatised Air India by subscribing to Tata Sons debentures or funding the special purpose vehicle (SPV) set up by Tata Sons for the acquisition.
Bankers said the credit rating of Tata group's holding company is "AAA" signifying high safety and a combination of Air India with its existing airline businesses would make it a formidable player — leading to a duopoly market with IndiGo.
It would also open many business opportunities, including in the retail segment, an official said.
Another SBI executive said it was not clear about the form of instrument to be issued by the Tata group.
But an option on the table is to subscribe to financial instruments such as debentures issued by bidding entity.
At present, banks in India do not provide direct funding (loans) to corporates for acquisitions.
The SBI official said Tata has not yet made any formal proposal to raise funds.
Tata Sons cannot raise funds directly from Life Insurance Corporation (LIC), another state lender, as it became a private limited company in 2017.
Tata Sons, which has a cash chest of Rs 912 crore as of March 2021, has already received shareholders' nod to raise an additional Rs 40,000 crore as debt from banks and institutions.
It holds 72 per cent stake worth Rs 10.18 trillion in Tata Consultancy alone, which gives it the financial muscle to raise funds comfortably.
The dividends and buybacks from TCS contributed Rs 20,000 crore per annum for the last three years to Tata Sons' kitty and help it to raise additional funds.
Tata Sons has outstanding NCD amount of Rs 4,350 crore as on August 27, 2021.
Recently, the Tata group confirmed that it had made a financial bid for Air India without giving any details.
Aviation analysts said the bid may cost the Tata group about Rs 15,000 crore.
Air India, which has made a loss of Rs 9,779 crore for the fiscal ending March 2021 on revenues of Rs 12,139 crore, is expected to be privatised by the end of the current calendar year and the fate of the financial bids will be known in three weeks.
The airline's performance has been affected by high debt and it has been saddled with accumulated losses of over Rs 70,000 crore.
Air India had debt of Rs 62,261 crore as of March 2020.
Apart from the Tata group, SpiceJet promoter Ajay Singh has also made a bid.
The new owner will have reduced the debt burden as the government has hived off part of Air India's debt and real estate assets into a separate company.
With lower debt, Tata Sons will be able to turnaround the airline faster as its finance cost will come down.
Photograph: Regis Duvignau/Reuters
Source: Read Full Article