'Economy is not bad as it was during the first wave'
'While there has been an impact on economic activity, it is not as profound as the lockdown last year.'
NITI Aayog CEO Amitabh Kant tells Nikunj Ohri that any stimulus package for the country should be broad-based like the Budget to lift growth rather than picking specific sectors for assistance.
Part 1: Is foreign Covid aid reaching the states in time?
How bad is the impact of the second wave on the economy?
It has not been as bad as it was in the first wave.
Throughout April, manufacturing activity and exports were robust.
Economic activity is likely to be impacted in May, owing to various state-level lockdowns, but a rebound is expected once states start unlocking.
Vaccine manufacturing capacity is being scaled up, and as more people are inoculated, we are protecting ourselves from a potential third wave.
Global demand is also expected to remain elevated in the coming months as developed countries are fully vaccinated.
Economic activity is picking up momentum, aided by fiscal and monetary stimulus packages.
While there has been an impact on economic activity, it is not as profound as the lockdown last year.
On the back of rising global demand and increasing vaccinations, economic activity is likely to pick up again in the coming months.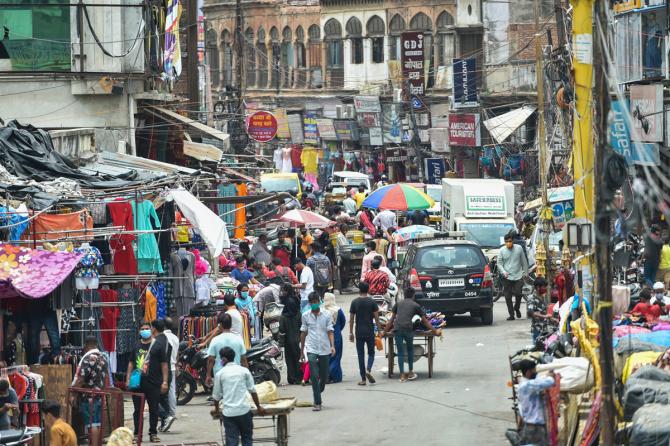 Is the government working on yet another stimulus package for the country to boost economic growth? Which segments need the most assistance now?
In calling for stimulus packages, economists often advise the government to raise investments in public infrastructure, given their large multiplier effect. In Budget 2021, capital expenditure was raised by 34.5 per cent over the Budget estimates of 2020.
It is also important to understand that these policies impact the economy with a lag.
The impact of the expansion of capital expenditure is likely to be spread over years.
It is important to boost growth holistically across all sectors of the economy.
A key highlight of Budget 2021 was that it promoted broad-based growth, instead of picking specific sectors for assistance.
Therefore, any stimulus package should be broad-based and focus on raising growth across all sectors, like previous initiatives.
The government is prepared to act, but it is important to get the timing right.
Last year's announcements supported the post-lockdown bounce-back in growth, and the effects were visible until April 2021.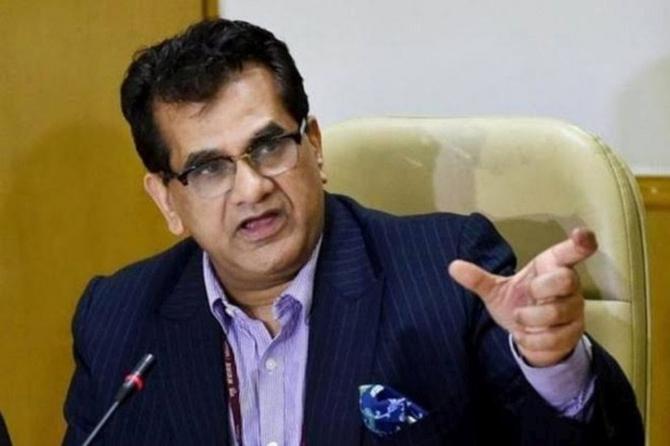 MSMEs have requested more relief from the government apart from the restructuring announced by RBI. Is the government working on new relief measures?
The government is prepared to act, like it has in the past.
But it must get the timing right. Since MSMEs exist across the entire gamut of the economy, a broad-based view of growth, unlocking supply bottlenecks and raising employment and demand, will enable all our MSMEs to grow.
Therefore relief measures must be be broad-based and aimed at boosting growth and employment across the economy.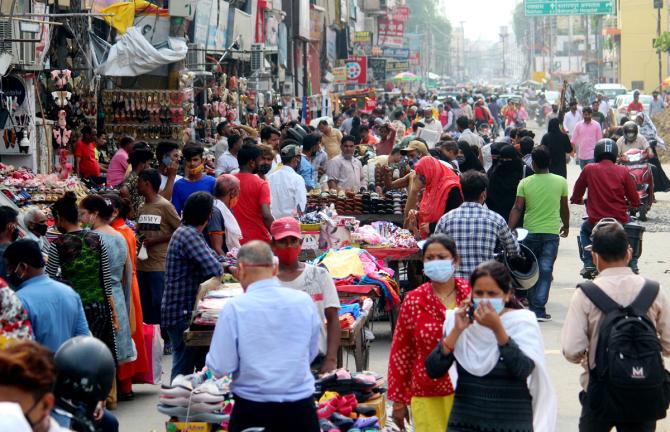 What impact will the second wave have on the government's privatisation push? Will the new privatisation proposals be delayed by a year?
I do not think the privatisation proposals will be delayed by a year.
Globally, there is a lot of liquidity in markets fuelled by easing fiscal and monetary policies.
India has seen a record $37 billion foreign portfolio investments in equity markets.
Increasing participation by domestic investors and foreign investors indicate underlying confidence in the Indian economy.
With the global liquidity in markets, and confidence in India, this perhaps the best opportunity to push through privatisation and divestment.
Will the government stick to its target of privatising two PSU banks and one insurance company, as announced in the Budget?
No delays are expected in the privatisation proposals.
NITI Aayog has already made its recommendations.
THE WAR AGAINST CORONAVIRUS
Source: Read Full Article